by Jordan Coleman|Staff Writer
October 11 marks National Coming Out Day, recognizing those who are coming out as lesbian, gay, bisexual, transgender, queer LGBTQ or as an ally. The official recognition began 29 years ago on the anniversary of the National March on Washington for Lesbian and Gay Rights, according to the Human Rights Campaign.
Pirate Pride club hosted an event acknowledging and celebrating National Coming Out Day. Both students and staff shared personal stories about their experiences with coming out, involving both struggles and accomplishments.
It is a day intended to raise awareness of civil rights for the LGBTQ+ community and to create a welcoming, open, and honest environment, according to the Human Rights Campaign.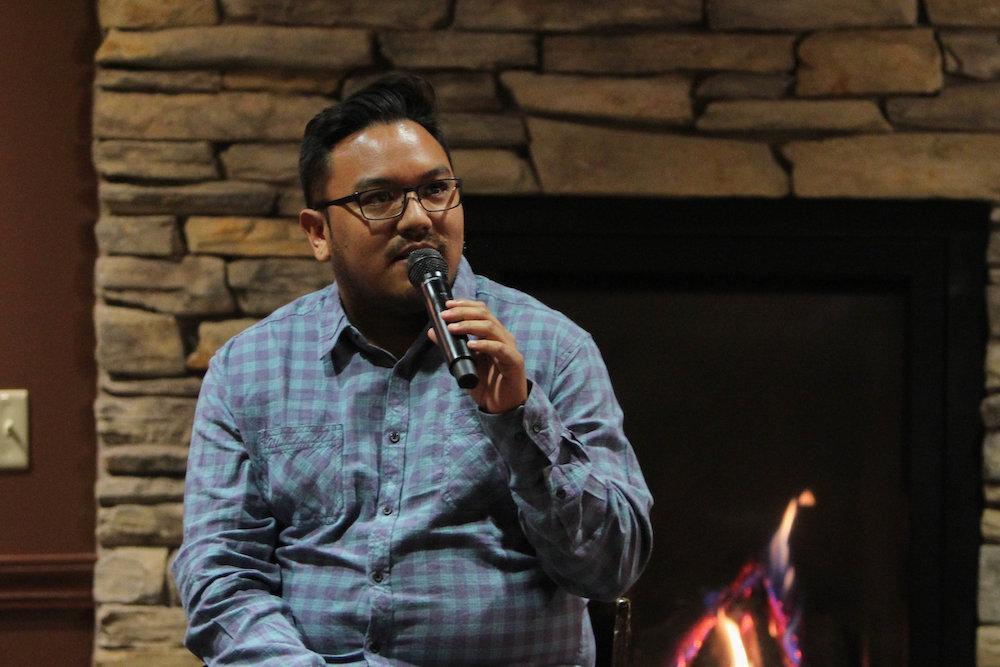 Whether they themselves are yet to come out or they are discovering that they know a queer person, National Coming Out Day is a way for people to become accustomed to a welcoming community, said senior Ryan Karpenko, treasurer and outreach coordinator of Pirate Pride club.
Some students feel that recognizing the LGBTQ community is a step in the direction of making them feel welcomed and considered.
"For a long time, the LGBTQ+ community has not been visible on college campuses and the wider states, so National Coming Out Day really helps to bring visibility to a community that for such a long time we have been in the dark, pushed back into the shadows," sophomore Pirate Pride ambassador Sarah Chandler said. "This is kind of our day to say 'hey, we're here and we want to be part of this world.'"
There are individuals who are important to the LGBTQ community who do not necessarily identify with being LGBTQ, referred to as allies. They represent a support system for those within the LGBTQ community.
"What I've noticed about allies at least in my own life, is they listen to understand," senior Austriauna Brooks said. "It's more about 'how can I help,' or 'what do you need me to do.' I feel like this goes with alliship for anything that you should listen to understand."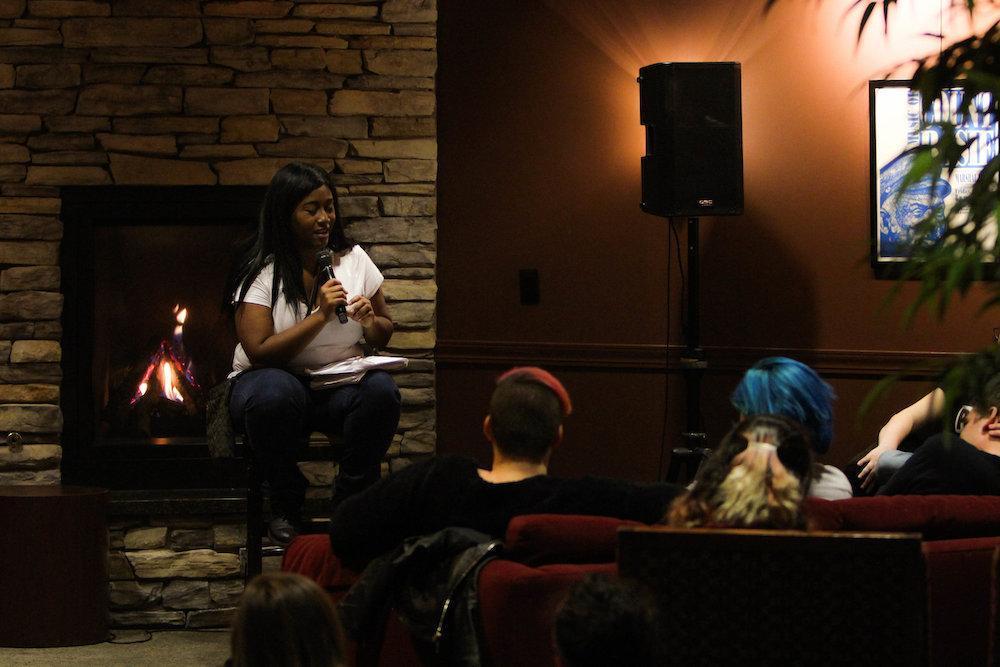 Some students at the event shared that Coming out is a personal experience and is different for every person who partakes in the process.
"It's not an easy thing especially where you're from and who you know and risking those relationships," Brooks said. "It's a very courageous journey because you're going to have to do it again, again, and again."
The event included a variety of stories from different perspectives, displaying the different experiences each person can have through the coming out process.
"We wanted to have people share five to seven minute stories and we wanted to have a diverse group of speakers, that means having queer and trans speakers, students of color," Karpenko said.
Many people attended the gathering in the Mind & Hearth coffee shop throughout the duration of the storytelling.
"It proved that we are more visible and people shared that weren't even on the schedule, which shows the power of sharing our stories and inspiring others to share themselves," Karpenko said.
Chandler talks about Pirate Pride club's goals regarding the community on campus and what should improve throughout the student body.
"I think that there's a lot of acceptance as far as sexuality on campus," Chandler said. "But one thing that our club has discussed is more dialogue about gender equality such as transgender, gender non-conforming and non-binding [genderfluid]. Improving visibility and equality for gender as well as sexuality on campus."
The event was seen as an overall success by many students including Karpenko and Brooks.
"I'm just really happy I was able to hear new stories and see new faces who I didn't know were on campus," Brooks said. "I'm happy that a lot of people shared their story because it gives me hope."
Students and staff sat in a circle around the fire listening to the speakers with heavy eyes and open ears. Tears were shed and smiles were shared as each person stood in front of the crowd exposing their story. The day was about giving support and taking the hands that were extended to those experiencing struggle, conflict and freedom with their sexuality and identity.