by Colleen Bell|Arts and Culture Editor
Fifty-seven climbers from Whitworth, Gonzaga and the Spokane community gathered for the fourth-annual Ubergrippen Climbing festival in the U-Rec last Saturday.
With 57 climbers, it is the largest attendance the event has ever seen.
"There were a lot of people in one room at one time. It was really crowded in there, and there were people waiting in line for routes," sophomore climbing wall attendant Matthew Craig said. "But overall, I think it went really well. People got to climb what they wanted to."
Each climber competed in beginner/intermediate, intermediate/advanced, or lead climb categories, which were further divided into male and female subcategories. Beginner/intermediate and intermediate/advanced categories climb 'top rope', harnessed to a rope that is on a pulley at the top of the wall and held by a 'belayer.' Lead climbers attach their rope to a series of clips bolted into the wall as they climb.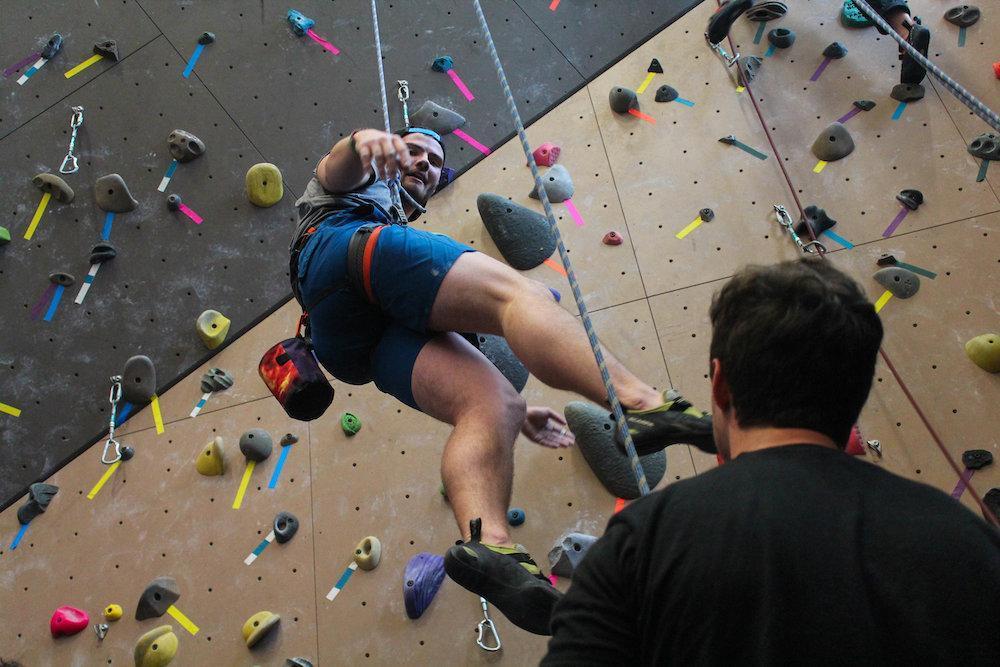 Not all of the climbers were experienced in their respective categories. One competitor in the women's beginner/intermediate category, senior Emily Carney, had never climbed top rope before.
"I climb at the wall like once a week for half an hour, but I only ever boulder, so top rope was a new experience," she said. "I work for the outdoor rec, so I try to go to as many in house events as possible. Also, it's my senior year, so I really wanted to participate because it's my last chance."
For the competition, the color-coded routes up the wall were rated from 10 – 1000. Points were based on the difficulty—a successful climb where the climber took one or two falls on the way to the top was worth as many points as the difficulty rating, and a 'flash' climb, with no falls, got the rating plus a 10 percent bonus.
Climbers were tasked with climbing as many routes as possible in 2 ½ hours, and with keeping track of scores on their scorecard. Scores were then verified by belayers and witnesses of the climb.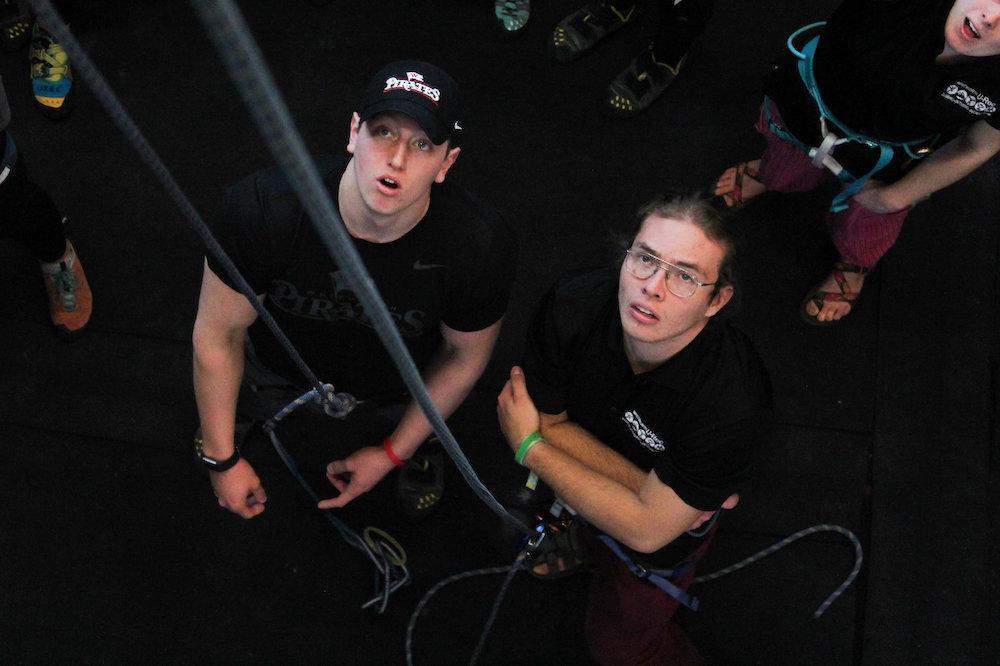 At the end of the competition, each climber's three highest scores were added to produce their final score, and a winner was announced for each category. The gym erupted in cheers for each announced winner.
"Climbers can be competitive but it's not an aggressive competitiveness. It's very supportive. We want someone to climb a really good [route] even if it's better than us," climbing wall marketing coordinator John Macias said. "It's a lot of camaraderie. We had people from Gonzaga, or Spokane Falls, but we all cheered each other on at different parts of the climbs, and getting people up the wall. It's a really cool atmosphere."
After the competition portion of the festival, there was a speed-climbing challenge, slacklining, one-on-one grip strength duels, which were similar to arm wrestling, and a raffle for prizes.
"This event mainly plays off sponsorship from various outdoor brands who are simply donating their stuff to us for free. I sent an email to about 70 different sponsors," Macias said. "It's amazing to me how much sponsors have given, just for this little school's climbing competition. It's crazy."
Prizes included backpacks, shirts, hats and gift certificates as well as climbing gear such as chalk, carabiners and belay devices, all donated by Deuter, Mountain Khakis, Petzl, Black Diamond and other outdoor brands. The total donations added up to more than 5000 dollars worth of gear and gift certificates, and there was enough that each participant in the festival got at least one prize in the raffle.
"My favourite thing [about Ubergrippen] is just the community it creates for this brief two-hour period," Macias said. Everyone's in there just wanting to climb the best thing they can, and everyone wants everyone to climb the best thing they can."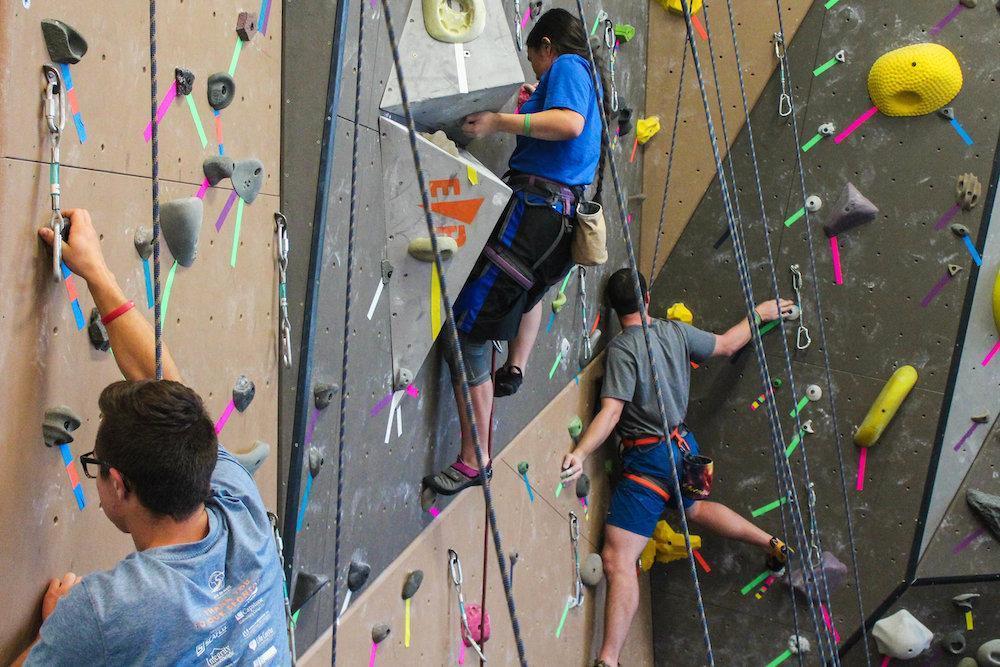 "It's a really supportive environment," Carney said. "It was like a big party!"
While it is the largest, Ubergrippen is not the only event hosted by the climbing wall. Keep an eye out for clinics and outdoor rec climbing trips, as well as another climbing festival coming spring semester.