by Jordan Coleman | Staff Writer
The Whitworth Top Chef competition awarded Purnima Karki, Ishan Gauli, and Utsal Shrestha from Nepal as the winners for the judge's choice, along with Eniola Fatade and Ayobami Adedeji from Nigeria as the winners for the people's choice on April 9.
The dishes were judged on presentation, knowledge, creativity, taste and skill. The prizes for each winning team included cash, gift cards to various restaurants around Spokane, and a shiny, gold plaque.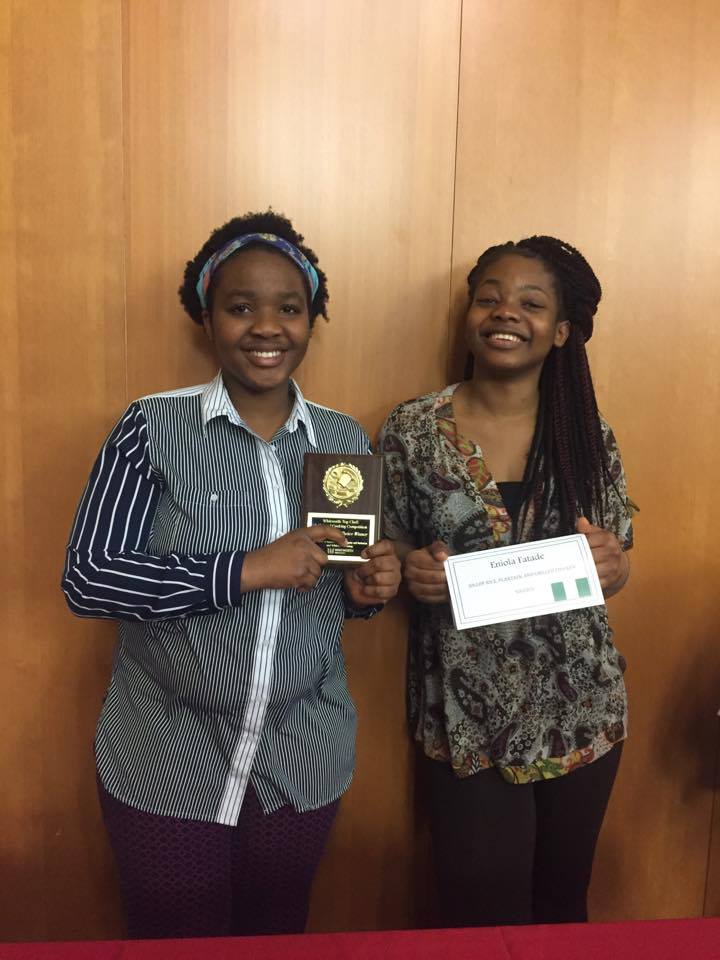 "There's definitely some standouts I would say: Nepal and Hawaii," Audrey Alfaro said. "Those were all of our top choices. Overall it was still interesting to try the food that they grew up eating."
Nepal's dish consisted of fried rice, gravy meat, and chicken. The dish made from France was a seafood platé.
"It's very unique," said judge Chad White, a contestant on season 13 of Top Chef. "The food is from different parts of the world. Some I've had, some I've not. Overall this is a really cool program that allows students to show what their cultures are and can connect with the food their families made and share it with us."
The line to enter the dining hall extended to the lobby of the HUB. Every student chef ran out of food by the end of the event because of the large amount of attendants.
"I heard there was free food in the HUB and I heard there was Nigerian food," junior Charles Ekwunwa said. "I'm Nigerian so I am happy. The food is top quality and reminds me of home."
Free food is a common indicator of crowded places on a college campus. However, some students were interested in experiencing new foods they hadn't typically been exposed to.
"I came because I like trying different food from around the world," sophomore Lexi Chvatal said. "I've been to so many places like all over Europe, China, and the South Pacific. The food is really good and has interesting spices."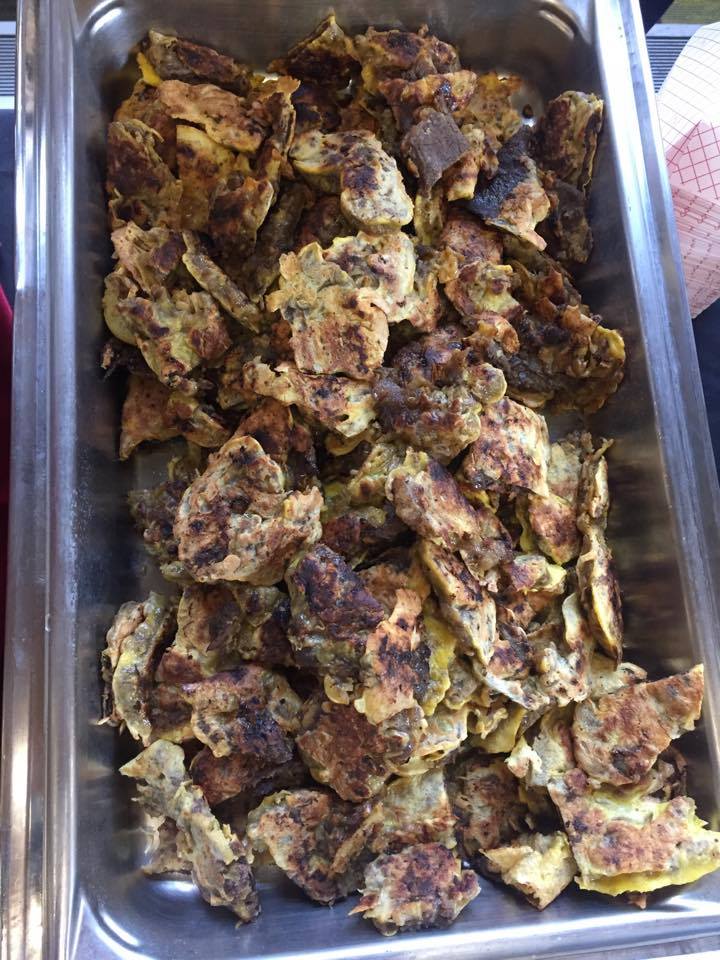 As Whitworth FM announced the winners of each category, there was applause from the crowd and shocked expressions among the winning contestants.
"I had so much fun," Karki said. "We got together and have been cooking since 10 a.m. We had fun just talking about Nepal and cooking."
Although the event was intended for students to show off their cultures and bring diversity to the campus, the event was also intended to bring the Pirate community together by appreciating other's lifestyles and enjoying the company around them.
"We wanted everyone to have a good time," Gauli said. "Cooking was the best part and it was a beautiful experience all in all."
Throughout the preparation, there were several activities occurring and different factors that needed to be accounted for when the chefs prepared their dishes for the judges and attendants. With the pressured nature of the competition, limited time to prepare each dish, receiving little to no breaks, and getting each recipe right, mistakes were bound to happen.
"Something went wrong and we had to improvise but we are really glad that we won," Adedeji said. "It was really nice to come in and act like a professional chef."
Although some of the chefs experienced struggles when cooking their dishes, they were able to push past the pressure and guarantee their positive experience.
"It was so much work and so much standing," Fatade said. "It was stressful but it was fun."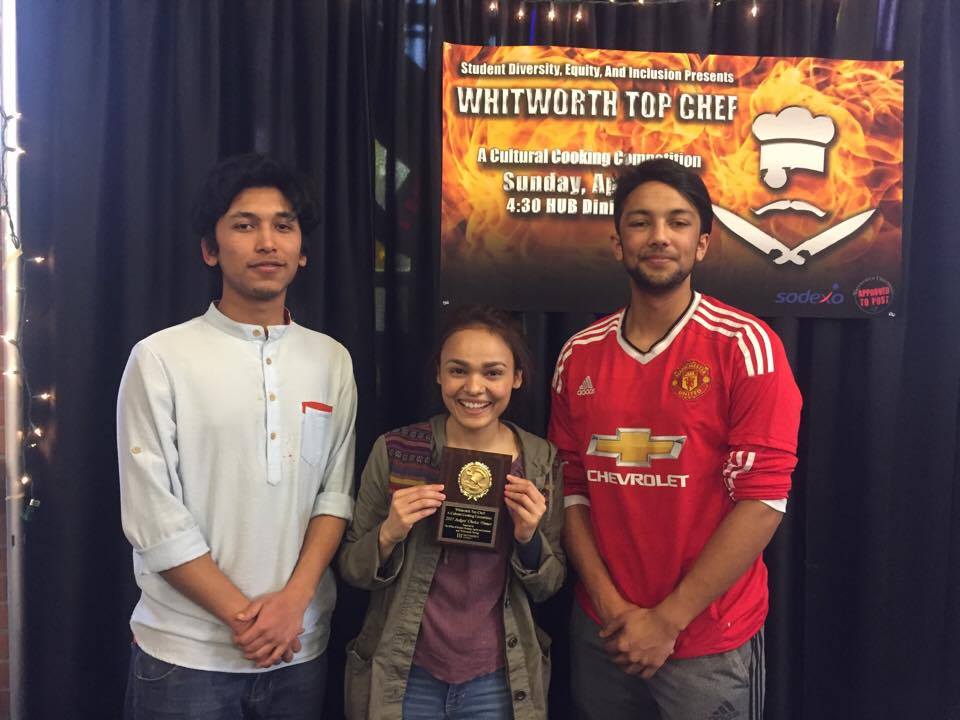 "The food turned out great, very tasty, and the students really represented their cultures," director of student diversity, equity and inclusion, Shawn Washington said. "The collaboration between the student chefs, Sodexo and the office of student diversity, equity and inclusion was great."
The judges smiled and conversed with each other and the chefs as they tasted and critiqued the food that was provided. They praised the student chefs and were highly impressed with their recipes.
One of the judges, Audrey Alfaro, writes and reviews recipes for the Spokesman Review.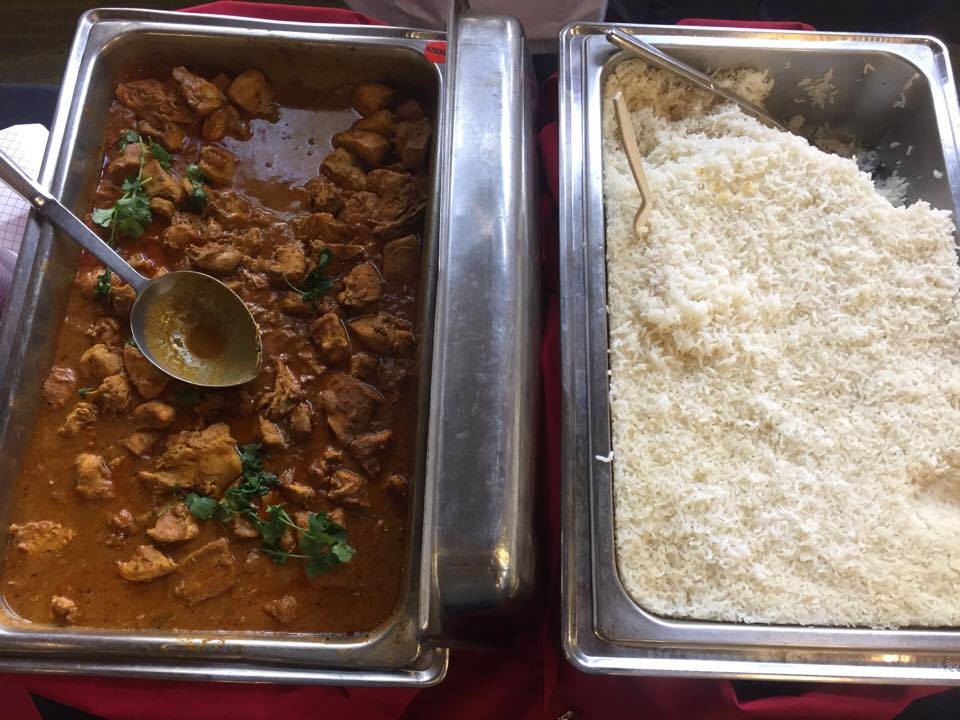 For Hong Kong, there was an enoki mushroom beef pot, or beef stir fry. Hawaii's dish was meat jun, which is beef that is fried and marinated in soy sauce. The dish made from Iran was barberry rice with chicken. For Nigeria, the dish consisted of jollof rice, plantain, and grilled chicken. There were two dishes from Mexico, one being pozole and the other being tostadas de nopales.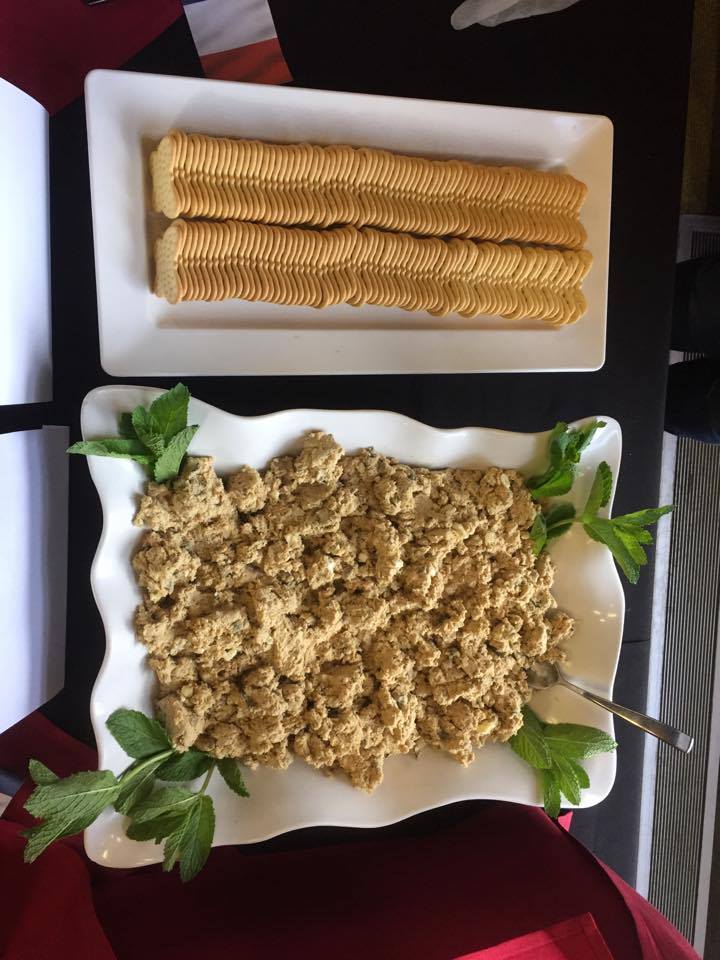 Some students took advantage of the free food and diverse opportunities that they would not have been privy to within their own cultures. Individuals sat across from each other in the crowded dining hall to try food they had never heard of in order to experience something new.
"I came because I find it interesting to try food from different parts of the world and I find it interesting because back home I wouldn't have had the opportunity to try this food," freshman Roland Báez said. "Back home we don't have that much diversity, and here we do."
Contact Jordan Coleman at jcoleman20@my.whitworth.edu