Whitworth welcomes new faculty member: Chief diversity officer and associate and vice president of diversity, equity and inclusion
by Jordan Coleman | Staff Writer
Whitworth's diversity, equity and inclusion department is experiencing a shift in direction, as there is a new faculty addition on campus, Dr. Lorna Hernandez Jarvis. Jarvis joined the Pirate team this fall to engage in difficult conversations with training from workshops, conferences, and self-teachings.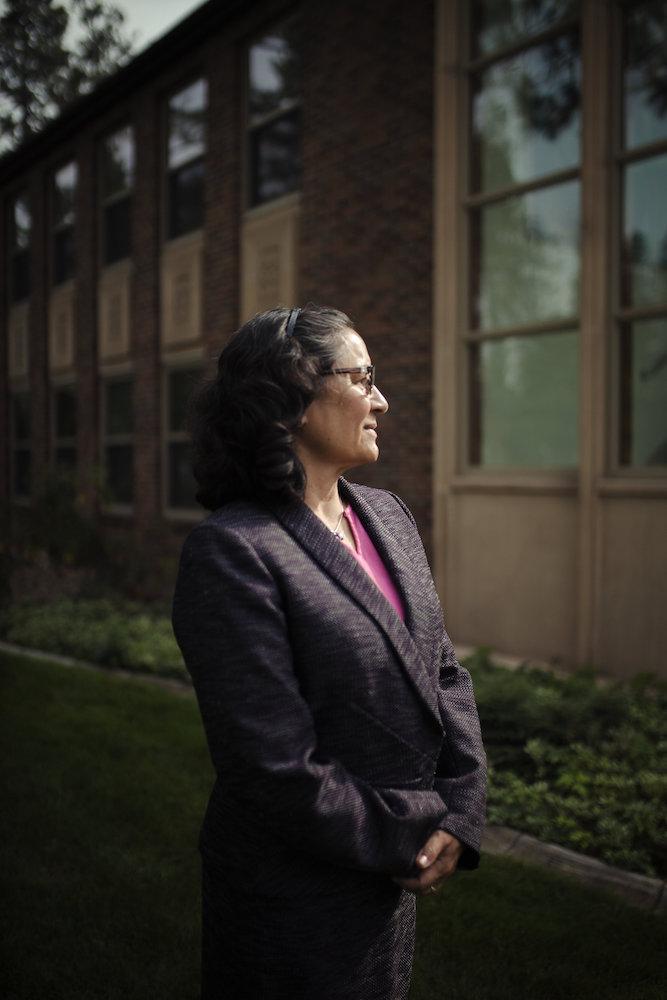 Jarvis said she intends to increase the conversation regarding cultural diversity, equity and inclusion throughout several departments at the institution so that each sector develops an understanding of how to contribute to the production of a more inclusive community.
She said she wants Whitworth to be a place "where everyone feels, not just welcome, but where they can learn and flourish."
Jarvis is responsible for coordinating programs and addressing issues relating to diversity, she said. She advises the upper administration, the seniors' senior administrators, the vice presidents and President Beck regarding specific issues of diversity.
"I try to connect all of the efforts of the university dealing with diversity, equity and inclusion," she said.
Some students at Whitworth voice their expectations and high hopes for Jarvis as she starts to make her impression on campus.
"I think she provides a role that is a bridge between students and administrators when it comes to students from underrepresented backgrounds," senior class coordinator Sarah Dixit said. "She is able to have their voices and perspectives heard in a more influential position because she gets to interact with administration in a way that your average student doesn't get to."
Jarvis said she also intends to provide the understanding that diversity, equity and inclusion are based on and interconnected with the institution's Christian mission.
"We can't say as a university that we are producing excellent quality students unless they understand the complexity, the depth and the beauty of God's kingdom."
Some of the students who are involved in leadership and with cultural diversity are excited for what Jarvis is bringing to the Pirate community, and what she is already accomplishing.
"I think it's good to see that Lorna is not wasting any time in laying the groundwork for real change on our campus," cultural events coordinator Kamau Chege, a senior, said. "And it's also good to see the support it has among the administration and President Beck Taylor."
With Jarvis joining the team, faculty and students who are in the midst of the changes on campus are interested to see how campus will be affected and become more culturally driven and aware.
"I'm hoping that we improve our abilities to navigate difficult issues," vice president for student life and the dean of students Rhosetta Rhodes said. "Lorna brings significant experience in intergroup dialogue which I hope will be adopted by students, faculty and staff to help increase understanding."
Although Jarvis oversees the issues and programs dealing with diversity, some students who are familiar with aspects of cultural awareness want others to understand that there are different perspectives and contexts when it comes to the meaning of diversity.
"I think that a lot of students have different opinions about what diversity means especially when we talk about it on campus," Dixit said. "I think that a lot of students tend to think of diversity as someone's race or ethnicity and don't necessarily realize how many forms it comes in."
Jarvis has suggestions for the Pirate community in regards to producing cultural awareness and increasing diversity. She hopes people will fully engage in the present issues of diversity and participate in the programs that are initiated.
"Whenever we talk about diversity, equity and inclusion, it's for everybody in the community," Jarvis said. "The tendency is for people to think that it's for the underrepresented community, but it's not just for them, it's for all of us. We all need to understand and engage in the complexity of differences and how to live in a community that can be flourishing."
Jarvis' new position requires conversation to be initiated, yet she said she is worried about the negative response students may display.
"I am always afraid of apathy and indifference," she said. "I worry that this is my life and I'm putting everything into this, experiencing issues of indifference, and apathy can be very devastating and frustrating."
Others are more worried about a lack of action and a decrease in cultural awareness and respect.
"I think I'm worried about a sense of complacency taking place or a dissociating of the growing white nationalists politics in our country from the more subtle forms of racism and discrimination that are still present at Whitworth," Chege said.
Jarvis' life background revolves around cultural engagement, causing her to be devoted in the position and issues.
"For me, diversity, equity, and inclusion is not work or a program, it's my life," Jarvis said.