by Austin Casey | Staff Writer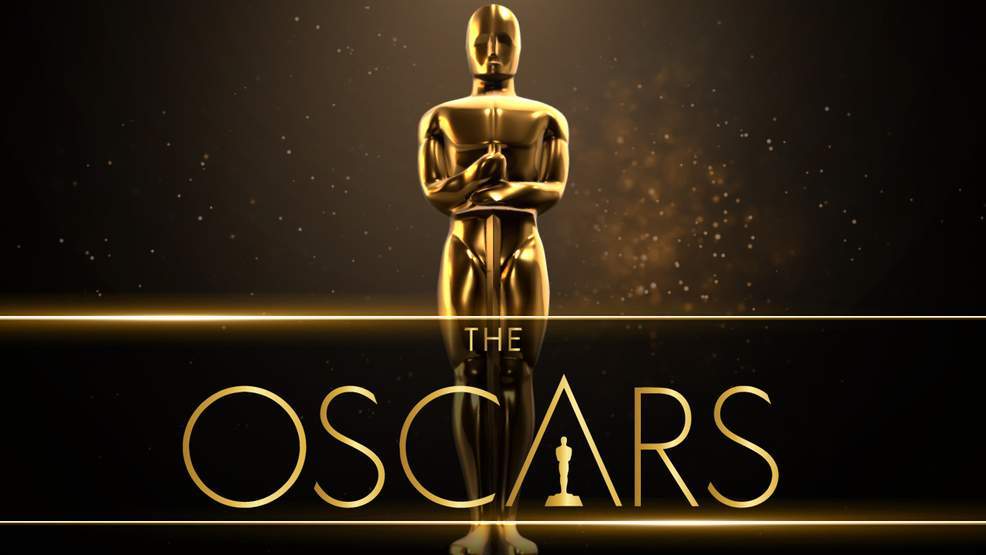 It's time once again for the biggest star-powered show in Hollywood, the same one that often finds a way to flounder its valiant attempt to represent the year in cinema. While the viewership of the Oscars has been dwindling and the choices the Academy has made recently seem to inspire no confidence in their decision-making (for instance the apparent failure to find a suitable host and the choice to remove categories somehow deemed "lesser" from the telecast), these awards still matter to most of the artists contending for them and to cinephiles who follow this stuff like a sports championship. It's something about the history of them and how elite the group of winners is that makes winning an Oscar feel so important. It almost seals the accomplishment in a time capsule forever while also boosting one's current resumé to new heights and all of this is not to mention the general pop-culture entertainment value of the evening.
For this 91st Academy Awards coming up on Feb. 24th, there are just as many storylines to follow as ever. The shakiness of the body's recent decisions could lead to a disorganized show. A streaming service has their first major Oscars contender and so does Marvel Studios. Many potential contenders got entirely forgotten in the flurry of the season (Where are "First Man," "Mary Poppins Returns," and "Hereditary"?). The awards given out by the other film guilds have been so spread out across the board that Best Picture itself could go about five different ways. I think it can be valuable to look ahead at the awards and lay out some thoughts about what might happen in the categories I personally care about most, so that's what I'll do here.
 Best Picture – "Roma"
As mentioned, this category has far more contenders right now than in recent years. The Golden Globes (regrettably) catapulted both "Bohemian Rhapsody" and "Green Book" into the serious conversation and it seems "A Star is Born" and "The Favourite" are now both relegated to long shots although I find the pair to be both strong movies and ones that represent the year in cinema more than Globe winners. What should win and likely will win is "Roma," the Netflix masterpiece that may only come up short because of bias from the voters against the nontraditional method of its release.
Best Director – Alfonso Cuarón, "Roma"
The bummer here is that the Academy is back to the long tradition of not nominating women in this category, but on the bright side Spike Lee finally got a nomination in this category for "BlackKkKlansmen," which is important. I don't see him, "Cold War" director Pawel Pawlikowski, or "Vice" director Adam McKay having any chance though, Alfonso Cuarón has this one locked down for "Roma," regardless if it wins Best Picture or not. Where is Bradley Cooper's nomination?
Best Actor – Rami Malek, "Bohemian Rhapsody"
I don't mind giving it to Rami Malek for his star-making role in "Bohemian Rhapsody." As I wrote in my review for it, that movie is held together only thanks to his strong work and he deserves recognition for that. Christian Bale as Dick Cheney in "Vice" actually might have the best chance though, especially when looking at the history of who the Academy chooses. Cooper and Viggo Mortensen are good too. I haven't even heard of Willem Dafoe's movie, "At Eternity's Gate," sorry.
Best Actress – Lady Gaga, "A Star Is Born"
All the buzz seems to be directed right at Glenn Close for a movie called "The Wife" that almost nobody in America has seen thanks to its incredibly limited release. No comment from me, I also have not seen it yet. It feels somewhat weird to say, but I love Lady Gaga to win for her first acting performance in "A Star is Born." She was captivating and naturally played so well off seasoned actors for the entire runtime that I think she earned it, and I believe she has a real shot because the Oscars love to reward the young ingénue. Plus, her doing her own singing has to count for something. Olivia Colman is great in "The Favourite," but to me should have been in Supporting, not here.
Best Supporting Actor – Mahershala Ali, "Green Book"
To me this is one of the more unmemorable categories this year. Mahershala Ali from "Green Book" has the best Vegas odds to win and I would agree he deserves it most; it's notably going to be his second win in three years. Why isn't he more of an A-lister yet? Sam Elliot and Adam Driver have great scenes in their films, but probably don't do enough throughout to impress the voters. There isn't a whole lot to say in this category.
Best Supporting Actress – Regina King, "If Beale Street Could Talk"
Emma Stone and Rachel Weisz are both so charismatic yet mannered in their dueling performances in "The Favourite," and I liked Stone's so much that I might secretly want her to take home the trophy. However, Regina King is tremendous in "If Beale Street Could Talk," a movie I wish got more love in other categories as well. Can the Academy make an exception and have co-winners this year? I don't want to see either of them lose. With the way the award season has shaken out so far, I would still bet on King to win based on winning the Golden Globe and as a reward for a strong career, as well as the very real possibility that Stone and Weisz end up splitting votes.
Best Original Screenplay – "The Favourite"
If "The Favourite" doesn't win I will be shocked. "Roma," "Green Book," and 'Vice" are all fine scripts but that isn't the defining feature of any of them. Paul Schrader's "First Reformed" is the dark horse candidate, but this is the only nomination the film garnered and because of that I don't think there is enough conversation around it to reach the award. "The Favourite" is dark yet fun, dramatic yet comedic, both highbrow and lowbrow and just really well-done. It's almost a lock.
Best Adapted Screenplay – "A Star is Born"
A lock this one is not. "The Ballad of Buster Scruggs" won't win, but there is a universe in which the other four all could. "Can You Ever Forgive Me" is writing about writing and contains interesting three-dimensional characters, "BlackKkKlansman" has great dialogue, and "If Beale Street Could Talk" is well-rounded and actually might be the most ambitious script. To me, "A Star Is Born" is written to create the most memorable moments, but also contains some flaws throughout.
Best Animated Feature – "Spider-Man: Into the Spiderverse"
I can never find enough compliments to explain my feelings on "Spider-Man: Into the Spiderverse." It is on
e of the most original and ambitious films I've seen in a long time and is one of the five most critically-acclaimed movies of last year. Just writing this makes me want to go see it again as soon as possible. I haven't seen the Japanese movie "Mirai" yet, but I do know "Ralph Breaks The Internet" has zero chance of winning. "Incredibles 2" is a long shot possibility, but "Isle of Dogs" is probably the runner-up here because of the craftsmanship of it and because Wes Anderson has not gotten enough Academy love in the past.
Best Original Song – "Shallow" from "A Star Is Born"
I had to throw this one in so I can rest easy knowing that I'll at least get one prediction right: "Shallow" from "A Star Is Born" will win this category. It won the Golden Globe, was nominated for four Grammys, is vital to the movie it's a part of and is simply a catchy and powerful song. Sorry to Black Panther, Kendrick Lamar and "All The Stars."