by Denali Herrick | Staff Writer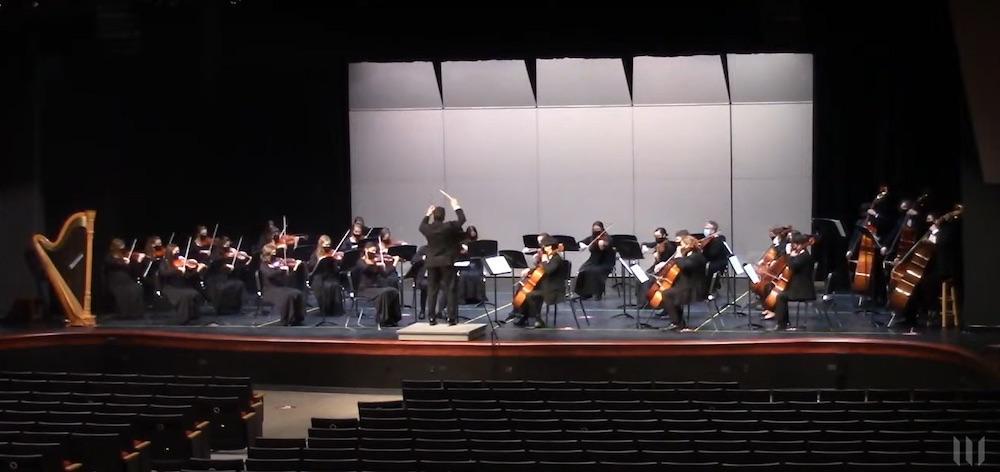 While many orchestras around the world are currently unable to make music in-person, the Whitworth Symphony Orchestra performed its fall concert on Nov. 20. Student musicians were able to play together in-person for the performance, although no audience was present. The concert was broadcasted through YouTube livestream, which the orchestra has never done before. 
The theme of the concert was "Celebrating Black Composers," which highlighted music written by five black composers from the mid-18th to mid-20th centuries. Dr. Philip Baldwin, conductor of the orchestra, said that the goal of the concert was to celebrate "outstanding music" written by black composers and to help people discover music outside of the Western canon of classical music.  
"There is a lot of great music out there written by African American composers that nobody knows," said Dr. Philip Baldwin, "I knew one piece on this program, the rest of it was all completely new to me, and I fell in love with the music."
In the pre-concert remarks, history professor Dr. Dale Soden shared information about the background of each composer, as well as how they overcame adversity throughout their lives and careers.  
Baldwin said that rehearsing for this concert was a challenge, but they were nevertheless able to present a successful performance. Throughout the semester, the orchestra had to utilize remote-learning technology in order to accommodate students who were learning virtually or quarantining. Additionally, the student musicians initially had trouble hearing the music during rehearsals due to their socially distanced seating placements. However, the students "quickly adapted," learned to rely on their vision more than their hearing and "ultimately played with wonderful precision," Baldwin said.  
The Whitworth Symphony Orchestra's next concert will be on Apr. 11 at The Fox Theater in downtown Spokane. Click here to watch the livestream of "Celebrating Black Composers."