by Samantha Holm | Staff Writer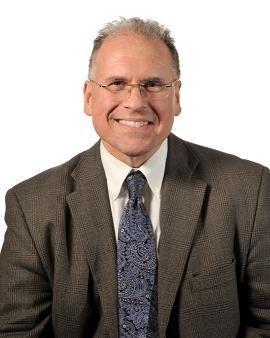 The Amy M. Ryan Award is bestowed to a professor within Whitworth's College of Arts and Sciences who holds a passion for the mainline church, aspirations of women and the success of students. In January of this year, Professor Brent Edstrom was named the recipient of this prestigious award.
Edstrom, who teaches jazz studies, is the coordinator of the music theory and composition program at Whitworth. He is also a composer and a performer, which provides him with an unconventional outlook on his vocation as a musician.
"I've always been someone who has really enjoyed a broad spectrum of music," Edstrom said. "I teach music theory as a practitioner. [I'm] someone who uses the concepts daily, as a part of my creative and professional life." 
This eclectic view of music informed his musical journey from an early age. Edstrom recalls playing his first instrument – the banjo – at seven years old. He started the piano in sixth grade and even gigged in a rock band in 10th grade.
He went on to get his Bachelor of Music degree in classical piano performance from Washington State University, as well as his master's degree in jazz studies and contemporary media from Eastman School of Music in Rochester, New York.
"I knew that I wanted to be a musician when I was fairly young," Edstrom said. "My goal was to be a studio musician in graduate school, but I did some teaching on the side and found I really loved and enjoyed it." 
He pursued his love for teaching and became a professor at Whitworth University 20 years ago. He characterizes his time at Whitworth as "blissful" and continues to pursue other projects on top of his duties as a professor.
He is currently working on a book for Oxford University Press that is focused on marrying the subject of music with electrical engineering and computer science. He is also working on a musical adaptation of the book Song of the Lark by 20th-century author Willa Cathers.
The endowment and release of teaching duties afforded by the Amy M. Ryan Award grants him the gift of time to work on these projects. Edstrom reports being stunned and humbled by receiving the award.
"Aside from this particular award, I have benefited from writing workshops and small summer grants in the past 20 years I've taught at Whitworth," Edstrom said. "Whitworth's efforts to deliberately nurture the work of faculty is very special."
The endowment will take effect in July of 2021 and will be applied after Edstrom returns from sabbatical in the spring of 2022.