This article was updated on 3/29/2021. Previously, the article misidentified the game "roulette" as "Russian roulette"
by Samantha Holm | Staff Writer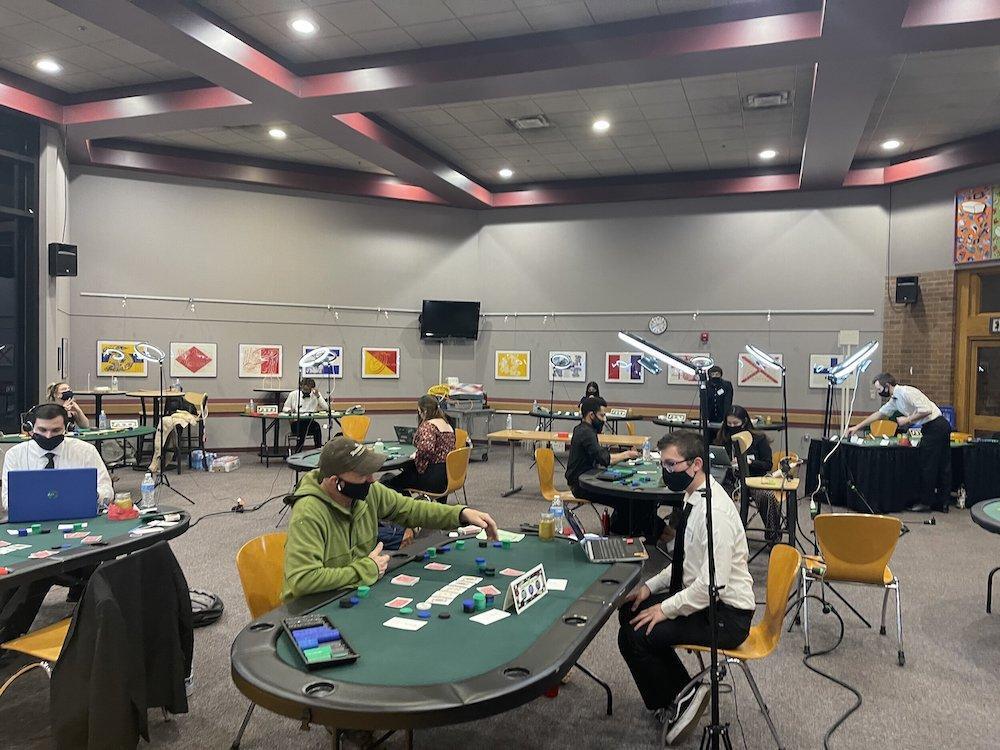 ASWU held a virtual night of fun and togetherness, demonstrating Whitworth's ability to unite its student body amidst a season of physical separation. On Saturday, Mar. 20 at 8:00 p.m., over 100 Whitworth students gathered via Zoom to participate in a virtual Casino Night.
Last year, in-person Casino Night was one of Whitworth's most successful events with 350 people in attendance. ASWU's Campus Activities Coordinator, senior Emily Clemons, shared that her mission was to create a virtual night as interactive as an in-person one.
"This entire year has been trying to find ways to adapt the campus as a whole to do these events so that we can build that sense of community, fun and togetherness while maintaining COVID guidelines and keeping everyone safe," Clemons said.
She booked this event with the organization Admark Productions back in January. Up until the event, Clemons worked closely with the Whitworth tech team to take care of potential WiFi issues and ensure that the event ran smoothly.
The event opened with a welcoming message from Clemons. Participants were instructed to make a game selection from poker, roulette or blackjack. After students put their game of choice in the chat, they were individually sorted into breakout rooms to play.
In each breakout room, ASWU members served as moderators by moving chips and cards for each participant. Students were welcome to leave the breakout room at any point and select another game.
When a student won a game or cashed out, they received one raffle ticket to be submitted in a drawing for a chance to win one of 26 grand prizes. Prizes included hydroflasks, an iPad, iHome, Airpods and numerous other options. The drawing took place at 10:45 p.m., 15 minutes before the conclusion of the event.
Student responses were extremely positive. "I found Casino Night to be one of the most well-planned events from ASWU," said junior Enoch Tsai, an attendee of the event. "As we hopefully start transitioning into 'real life' activities, I would say Casino Night would be a great event to look back upon as an example of how much we have accomplished and adapted to these times."
Casino Night represents the leaps and bounds Whitworth has made in its approach to the COVID-19 pandemic. Despite being limited in its activities, Whitworth's proactivity and dedication allows for its community to be just as connected.