by Courtney Murphy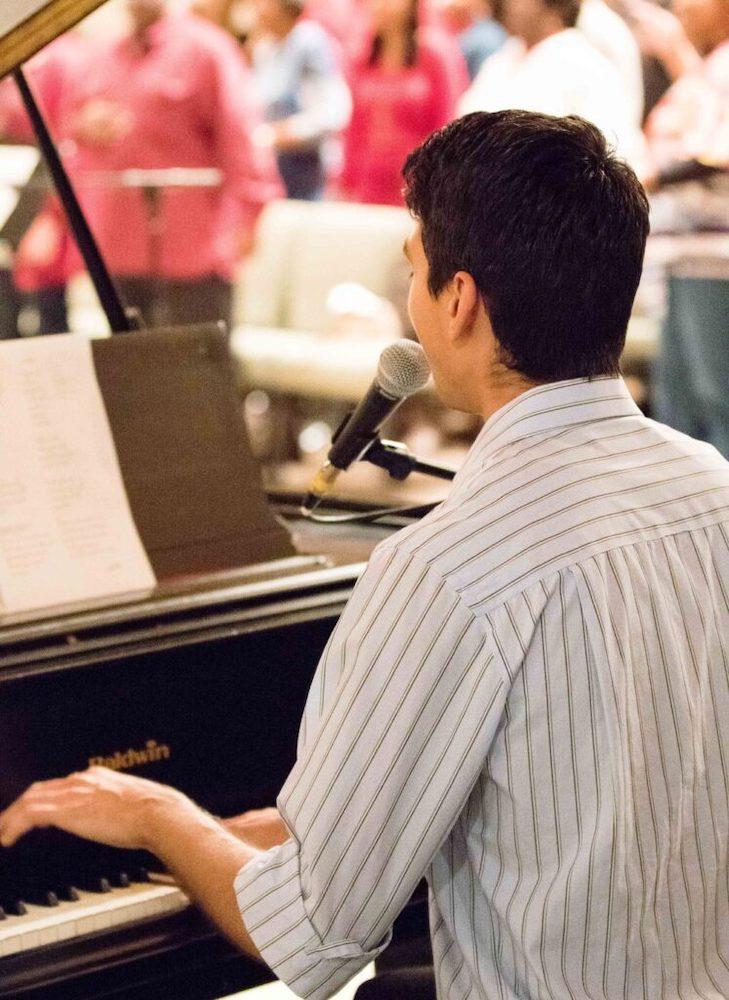 Students and community members alike filled the Seeley G. Mudd Chapel on Feb. 13 for a multicultural celebration of singing, dancing and worshiping. Gospel Explosion, now in its 18th year, was started by Coordinator for Ministry and Multicultural Affairs Stephaine Nobles-Beans.
Nobles-Beans, who is better known around campus as "Mama Beans," started the event to "bring the local community and Whitworth community together for a time of fellowship, praise, and worship."
Gospel Explosion began with a prayer from Nobles-Beans and several high-energy worship songs. Then, Whitworth's own Exceptional Praise Gospel Choir sang "Soon and Very Soon" and "Wade," a gospel favorite.
The Exceptional Praise Gospel Choir is in its eighth year, led by junior Elizabeth Porter. A speech and communications major, Porter has been involved in the choir since her freshman year, after hearing about it from a former Act Six Scholar.
The choir was originally started by an Act Six Scholar who wanted connect with local congregations and expose the Whitworth campus to a new kind of worship, Porter said.
Porter was involved in choir programs in high school, but for the most part her music experience comes from gospel choir, which she has led for the last two years.
"For me, my freshman year, it was a safe haven," Porter said. For Porter, gospel choir is a place she can feel most comfortable, have fun, laugh and look forward to every week.
The gospel choir in the past has traveled to Washington State University to sing, and periodically partners with local churches such as Holy Family and Calvary Chapel. They also sometimes sing in chapel on Tuesdays and Thursdays and attend other gospel events, Porter said.
The choir members come from a variety of backgrounds, and many have not had any previous musical training or experience. There is no musical requirement to join gospel choir, only a desire to worship.
"I'm big on working with people who don't have a musical background; they're there for the right reason," Porter said.
Porter is unsure whether she will continue music after she graduates, but she wants to pass leadership of gospel choir down to a student who is dedicated and passionate about worship.
"It brings people together," Porter said.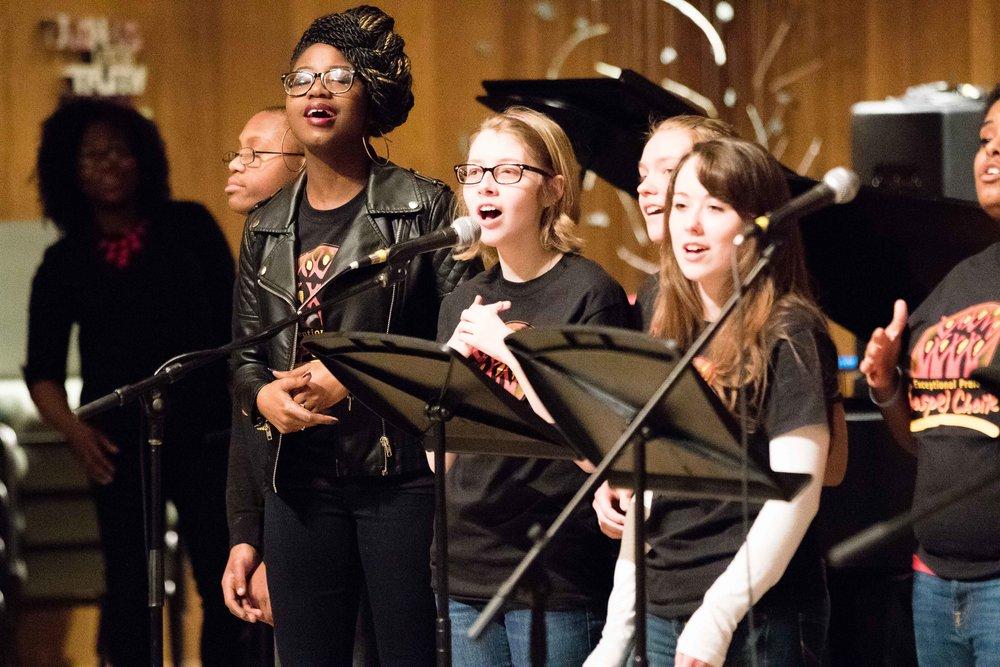 After Whitworth's choir performed several individuals danced, sang, and recited poetry. Groups from around the area, such as the Spokane Community Gospel Choir and a worship band that sang in both English and Spanish, also performed.
Freshman Andrew Peacock was one of the many Whitworth students who attended the event and had a positive experience.
"It was really cool to see a community that I thought was underrepresented come out and shine," Peacock said.
Peacock had been to a gospel worship event before, and enjoyed the sense of authenticity he felt during gospel worship.
"There was nothing that people were holding back," Peacock said.
Nobles-Beans is enthusiastic about the event and is expecting it to be even larger next year.
"It continues to grow; it's never been small. The crowds get larger and larger," Nobles-Beans said.
The Exceptional Praise Gospel Choir meets and rehearses Sunday nights from 6:30-8 in the chapel.