by Chris Reichert| Staff Writer
Campus Ministries has partnered with The Dornsife Center for Community Engagement to establish a new student position as a campus Social Justice Coordinator, who will work to involve students in various service positions throughout the community and provide opportunities for them to expand their horizons and open themselves to new service possibilities.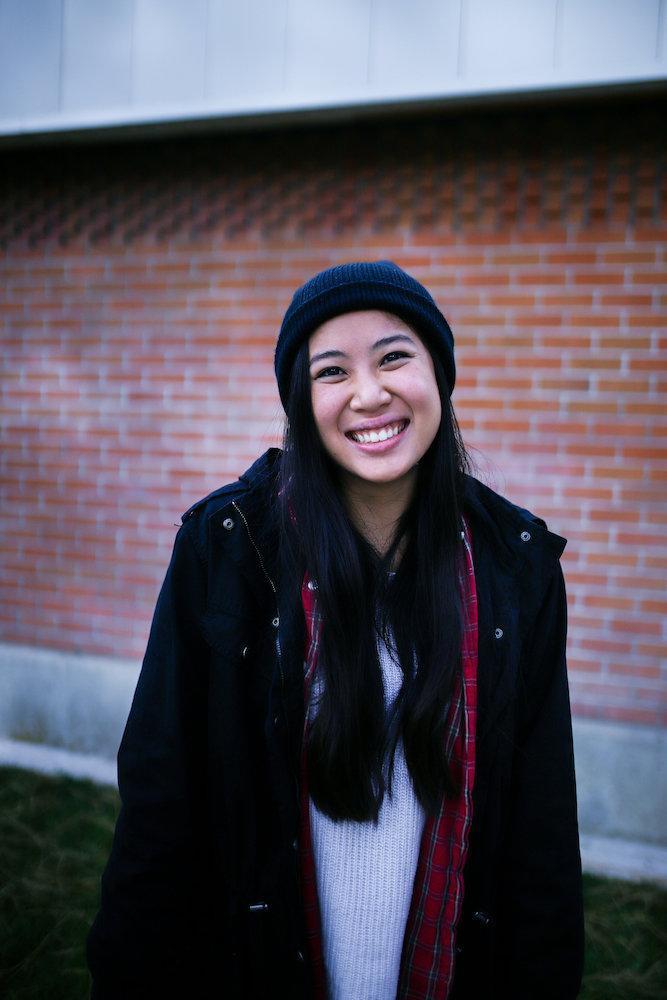 "What I want to do this year is introduce people more and more to the realities that their brothers and sisters face every day," Alexis Chan said Whitworth's new Social Justice Coordinator. "My job is to aid students in taking tiny steps towards being uncomfortable, [and] stepping outside of themselves."
Chan is moving towards her goal, leading a group of over thirty students as they slept outside in downtown Spokane for World Homelessness Day, on Oct. 10.
"I think it was eye-opening from what I've heard from a lot of other students," Chan Said.
Caitlin Thomas, one of the students who participated in the event agreed.
"It just really made think about how uncomfortable I was that night, and only getting a couple hours of sleep and just people who sleep that way every day," Thomas said.
This underscores the other primary goal of the Social Justice Coordinator: immersion and education.
"We get to go learn about ways that Christian ministries are engaging in this work of justice in Spokane," Said Forrest Buckner, Whitworth's Dean of Spiritual Life. "That's something that any student can jump in on and have an opportunity to say, I want to figure out ways to live out my Christian faith and connect to justice and care about people in this community."
Chan reiterated the importance of awareness when it comes to social justice.
"How can you truly serve out of a place of ignorance?" Chan said. "You can drop off food at someone's door, but it's so much more powerful to have that relationship with them. Because then service isn't about you anymore, service is about the other person."
Thomas seems to believe that goal of education is being met.
"I felt like I just had a greater awareness, even coming back and going to school that morning," Thomas said.
Chan plans to assist at further events with the Open Doors family shelter, as well as a Campus Ministry spring break trip to San Diego potentially working with border patrol, immigration activists, and others.
"The point is learning from peacemakers on the ground," said Buckner, "so that we can come back and be peacemakers here."
While Chan and Buckner acknowledge that working under the title of "Social Justice Coordinator" may potentially draw criticism in an ever increasingly polarized political atmosphere, they don't want politics to cloud their mission.
"Christians should care about justice, seriously, because God does, not because it's political," Chan said.
Buckner agreed as well. "My hope is we're redefining [social justice] for what we mean by it here at Whitworth – that social justice isn't a choice that's opposed to Christian faith," Buckner said.
Both see this semester, especially in light of that brittle political climate, as a prime time for outreach and ministry, and that Whitworth students are ready to make a difference.
"My heart's for serving the community and I think that a lot of students have that in their hearts, and I've seen it stirring on campus already," Chan said.
While both Chan and Buckner speak of social justice in Christian terms, they make it clear that all backgrounds are welcome to serve.
"They don't have to be Christian to come…anyone is welcome," Buckner said.
Similarly, Thomas encouraged all walks of students to get involved. "I think that it's really important if we talk about diversity and inclusion that we realize there's a community around us full of people who come from completely different backgrounds…finding ways to get involved in our community in a way that makes a difference I think is valuable for everyone," Chan said.
Ultimately, the Social Justice Coordinator's message to students is one of action.
"Tell me what they're passionate about and we'll get them plugged in somewhere," Chan said. "Be ready to say yes."