Abebaye Bekele| News Editor
ASWU passed a resolution that affirms its support of undocumented students and immigrant communities.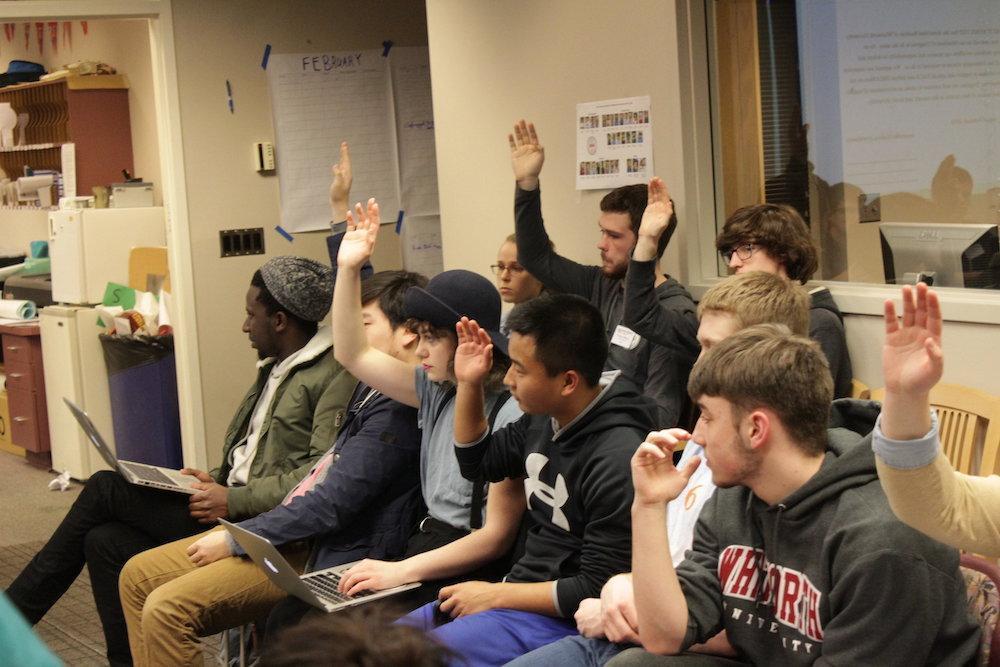 The resolution states our support of a bipartisan DREAM Act or similar legislation offering a path to citizenship for undocumented youth without causing harm to other immigrants or undermining family unity; and calling on our members of Congress, including representative Cathy McMorris-Rodgers, Senator Maria Cantwell, and Senator Patty Murray to take leadership on this issue and sponsor legislative solutions that protect our fellow students, according to Resolution 2017-2018.
Senators, coordinators, and ASWU executives held a discussion with regards to the advantages and disadvantages of passing the resolution.
The importance and value of a resolution is that it does not happen often, and shows where the student government stands on important issues. The resolutions are posted on the ASWU website and it will be on the record so that people 10 years from now can see where the student body is standing, president Jeff DeBray said.
In the ASWU meeting, Warren hall senator Ethan Clardy said that he had a prime time where he talked about the resolution with his residents. Students came and expressed their thoughts on the resolution, it was mostly positive. he also printed out the resolution and people came up and signed the resolution to show their support for DACA recipient.
Arend senator Amber Van Brunt said that her residents are pleased with ASWU's decision to pass this resolution. One resident, in particular, said that they feel proud to be a part of this inclusive community.
Various questions were asked at the meeting.
ASWU PR coordinator Hunter Smit said he has been asked about how ASWU chooses which national issues to take part in. Smit is in favor of the resolution.
"I believe that this topic is one that directly affects and impacts our students. Whenever there is something that comes up that puts our fellow Whitworthians at risk it is our responsibility as a student organization and student leaders on campus to be an ally and stand up for them whenever we can," DeBray said.
Students also expressed their views on the resolution.
"Everybody wants to be proud of leadership that is in touch with their community is in touch with the social issues at large on a national scale and I think a lot of us are happy that ASWU that is standing for something that is very clear cut and very beneficial for the entire Spokane community," sophomore Cat Corvalan said.
The resolution solidifies that ASWU stands with DACA recipients on campus, DeBray said. "So, it is both sending a message to the Whitworth community where the student government stands and to the Spokane community too where Whitworth is."
"Personally, I see Whitworth standing up as a pillar of support in the community and this will obviously be great help for the incoming first-year students that are looking at colleges that may be undocumented or may have family that doesn't feel safe I think Whitworth is starting to become an institution that is truly committed through action for their community," Corvalan said.
ASWU passed the resolution on Feb. 23 and it was sent out to students through their senators. It can also be found on the ASWU website. The last resolution passed by ASWU was in 2014. It was in support of adding sexual orientation to list of protected identities for faculty and staff.