by Katelynn Cooke and Rachel Ayres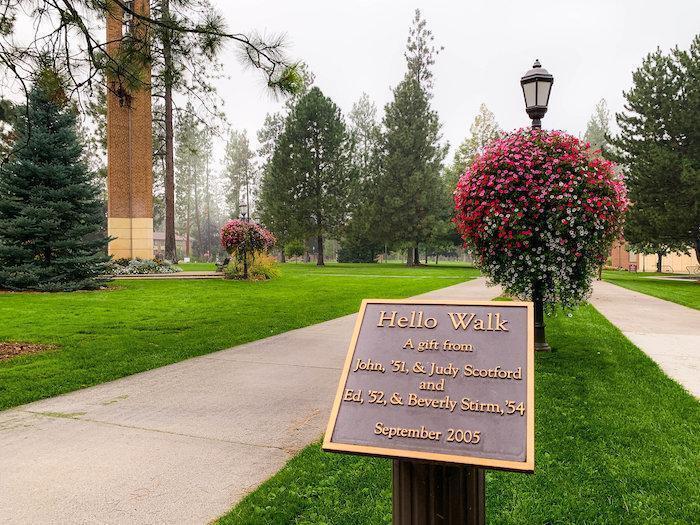 On October 16, Whitworth released an email stating its revised schedule for the second half of the 2020-2021 school year. The Traditional Modified Plan was chosen over the Swap Plan, as stated in the email.
According to the email, the Traditional Modified Plan includes spring term starting a week later than originally planned, the cancellation of spring break and a modified Easter break.
The email, sent by Provost & Executive Vice President Gregor Thuswaldner and Vice President of Student Life & Dean of Students Rhosetta Rhodes, explained the reasoning behind these changes.
"These adjustments to the academic calendar are a necessary component of our ongoing commitment to protect the health of students, employees and the Spokane community by limiting the spread of COVID-19," the email stated.
Earlier in the week, students were given the opportunity to voice their opinion on the two plan options through a survey.
The more unfamiliar option was the Swap Plan. It included extending Christmas break by a week, starting spring semester on Jan.11, no spring break, ending spring semester in late April and including an optional May term to replace the traditional Jan term.
Senior Parker Daniels is the ASWU president this year. He said that early on in surveying the student body, ASWU members were consulted regarding the decision.
"We're watching out for students and protecting their health," Daniels said.
For him, not having a spring break is "hard as a senior."
"I was looking forward to taking my last break, but they also understand that there are more important things than a week's vacation. People's lives are a lot more important than [spring break] and I'll have lots of vacations later in the future," Daniels said.
For Thuswaldner, assisting with this decision included listening to many different groups on campus and prioritizing health.
"We want to make sure that the campus stays safe and that we don't have any COVID outbreaks on campus, because that's one major concern," Thuswaldner said. "The other concern is not just physical health, but mental well-being. We want to make sure that students and faculty don't feel overburdened and don't burn out. As important as breaks are for everyone to recharge their batteries, they can potentially pose great health risks."
Daniels, a health science major, also mentioned prioritizing health for the Whitworth community.
"I think there's a difference between living out of fear and living under caution."
To view the revised 2020-2021 academic calendar, log on to: https://www.whitworth.edu/cms/administration/registrar/academic-calendars-and-schedules/.