by Annika Bjornson | Staff Writer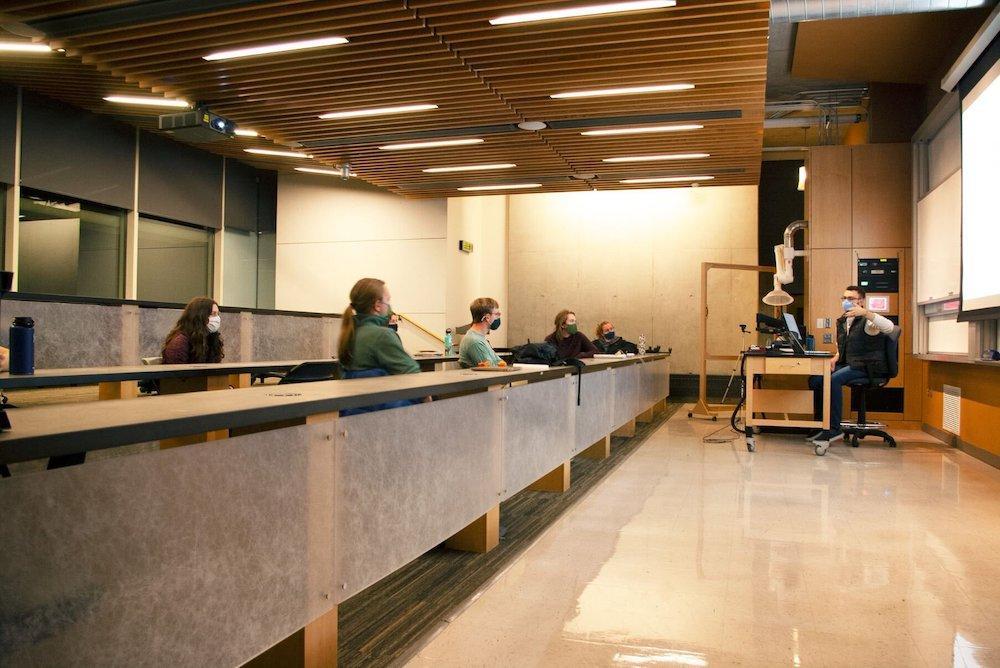 The Environmental Action Committee (EAC), a new club formed by students advocating for environmental justice, recently kicked off with its first meeting. On Nov. 9, students met in Robinson 210 to discuss ideas for how to serve the Whitworth and wider Spokane communities. Of course, each participant also shared their favorite animal, plant or fungi, with responses ranging from bison to lichen.
Groups including For the Pines, KIPOS and Whitworms are now housed under this club, which includes members of leadership from those former groups. Together, they hope to do service in the community and participate in activism, education and promotion of sustainability.
Junior Nate Beine serves as EAC's treasurer.
"We would like to work with different groups and different students to achieve mutual goals. Overall, [we want to] just foster environmental sustainability on campus and in our greater Spokane community. I think that starts with focusing on what people are passionate about at a personal level and then moving together to accomplish those goals," Beine said.
Some of the club's main goals on campus include creating a staff position to represent sustainability, forming a conservation area in the Back 40, spreading compost bins across campus, restoring the use of vermicomposting and increasing student representation in decision-making that affects the campus' natural resources. The garden care that KIPOS initially led has now been taken up by Emmaus Scholars Program members since they reside in nearby theme houses.
Junior Justyce Brant is one of the co-presidents of the new club.
"I think it would be cool to see how far we could take this club by seeing what we could do to get Whitworth to be carbon neutral or what small efforts we can do to perpetuate a more sustainable environmental campus," she said. "We love campus, and we just want it to be the best… If we started small and band together, we can make some good positive change for Whitworth, which I'm really excited about."
Other club activities off campus may include participating in climate strikes downtown and coordinating with local organizations like Spokane Riverkeeper to help clean up river banks and plant trees.
ASWU Sustainability Coordinator John Haberlin also helped organize EAC's leadership.
"If we have people that love to do gardening, or love to do activism, or love to write policy, or love to compost, great," he said. "[We're] trying to find one space where everyone can…feed off each other's ideas and get fired up about the environment, because it matters."
The club's meetings will happen every two weeks on Monday nights from 8 to 9 p.m. in Robinson 210. There will be one more meeting before winter break on Nov. 23. Student who wish to find out more about EAC can contact iappleby-hall21@my.whitworth.edu.