by Annaclare Splettstoeszer | Staff Writer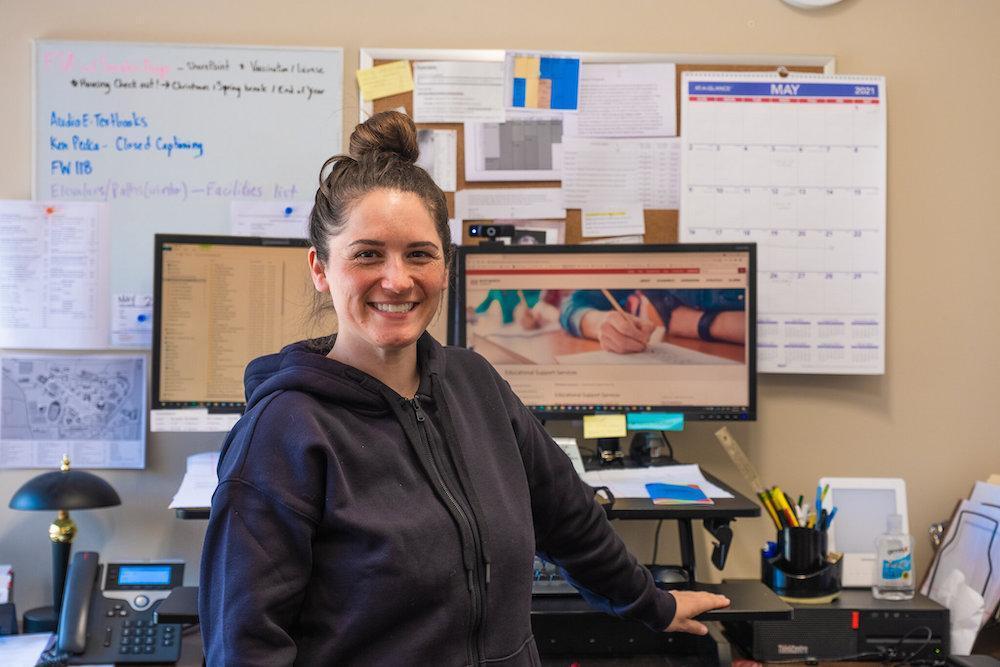 The pandemic has affected every student in significant, life-altering ways. But for the more than 180 Whitworth students who received accommodations for various disabilities this year, their widely varied needs mean that each has been impacted differently, with some students benefiting from the changes of the past year and others facing more obstacles. 
One student whose accommodations were impacted by the pandemic is junior Sienna Buster. Buster says her generalized anxiety disorder was worsened by the pandemic and the switch to online or hybrid classes. This spring, she went through Whitworth's process to receive accommodations for her anxiety.
"Especially when the pandemic first hit and we were all online, it was a very anxious time," Buster said. "I think part of that anxiety comes from being on Zoom where you're not really interacting with people. It feels like there's more mystery and less familiarity."
Katie McCray serves as the disability support services coordinator for Whitworth's Educational Support Services (ESS). She works to create equal opportunities for students with physical disabilities, mental health disorders and other impairments which "substantially limit one or more life activities," according to the Americans with Disabilities Act of 1990.
"My role is to listen to the students' experiences, understand their barriers and offer resources that level the playing field for success," she said.
She explained that students receiving accommodations have different needs which lead to different outcomes.
"For many students with disabilities, the pandemic response was a benefit to their disability learning challenges, and to others, distance learning was very disruptive," she said.
However, some students see a need for more awareness of how accommodations work at Whitworth.
Freshman Christian Aguilar observed that there was a lack of awareness within the student body for the needs of disabled and low-income students.
After a meeting with McCray, Aguilar reflected on the many resources that are available to the accommodations-seeking student population. He realized that in addition to a lack of awareness of these resources, there were also "different stigmas against students dealing with disabilities."
"Other students think that they can't have a conversation with [students with disabilities] or be friends with them, because they don't know what to say or they might not know how to deal with their disability. But it really is a lot simpler than that: it's just understanding," Aguilar said. He pointed out that many students might not even realize that some of their friends have accommodations.
Aguilar worked to create a new Outreach Coordinator position to serve both disabled students and low income students and then proposed it to the Associated Students of Whitworth University (ASWU). The position proposal was voted on by the ASWU assembly on March 17 and passed. Aguilar was later hired for the position.
The new position will focus on creating safe spaces for disabled students, lead efforts for increased accessibility around campus and head an annual disability awareness forum, as well as serving low income students in similar ways.
"This position will work on educating the student body on how to be integrated with students with disabilities and how to not group all of them into this box," Aguilar said.
Though 188 students were awarded accommodation letters for the 2020-2021 school year, not all students seek out accommodations for one reason or another.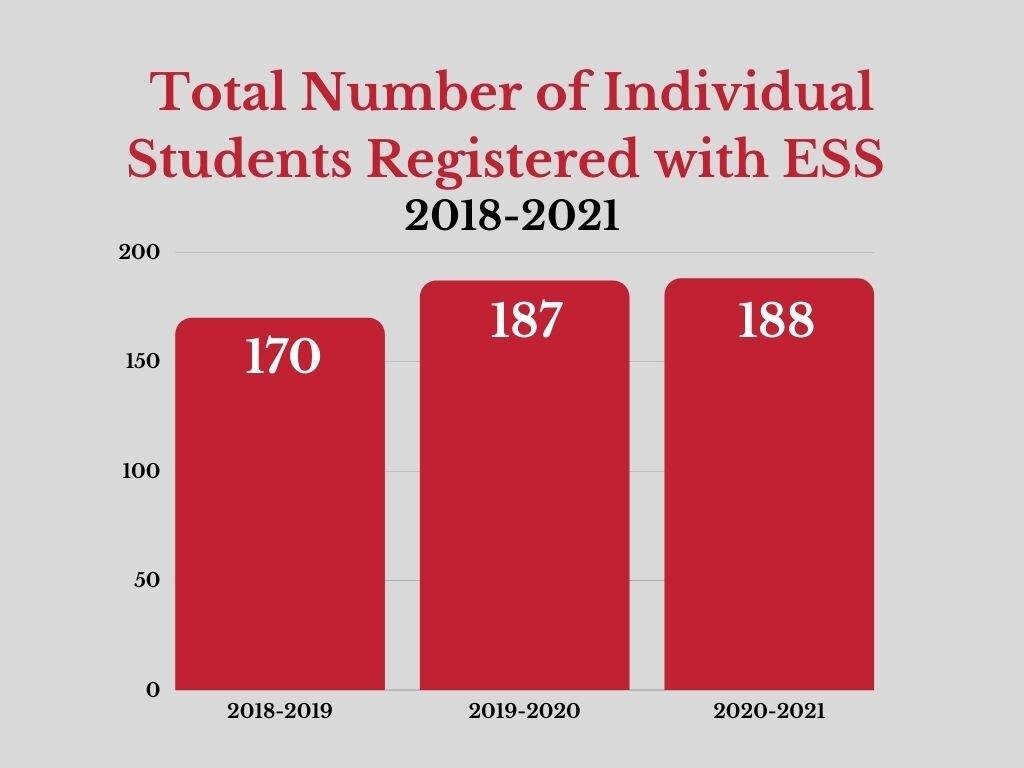 Sophomore Leighton Kittleman was diagnosed with attention deficit disorder (ADD) in middle school and takes medication which helps her manage it. However, she has never received accommodations at any point in her academic career.
Even though primarily online learning has been difficult, Kittleman has not sought accommodations at Whitworth because of the legal paperwork involved as well as her concern that she will be known by her ADD before her scholastic interests and abilities, especially since she is a driven student with a self-described "love of learning."
She is not alone in her concerns about what ideas some people at Whitworth might associate with words such as "accommodations" or "disabled." Neither Kittleman nor Buster self-identify as "disabled students."
"There are other students who are more affected by their disability in academics than I am, and I want to respect their experiences," Kittleman said.
Another issue facing students with accommodations can be seen in the experiences of both Buster and sophomore Ellie Rothstrom who has postural orthostatic tachycardia syndrome (POTS), a chronic illness which affects her physical, mental and emotional health.
Rothstrom receives accommodations through ESS and spoke highly of McCray's "proactive and gracious" attitude in the initial intake process. All of Rothstrom's friends and nearly all of her professors have been understanding of her illness and accommodations. She said that her professors easily accept that the pandemic has made some parts of her illness more manageable and other parts worse. That extra grace and flexibility means that she hasn't needed to utilize her accommodations this semester.
However, Rothstrom had one professor in the past whom she said essentially "intimidated" her out of a class by saying that she wouldn't be able to complete the course with accommodations. Luckily, Rothstrom says, the course wasn't one she was passionate about pursuing.
Buster had a similar experience with a professor ignoring her accommodations. Aguilar also attested that professors ignoring accommodations is a problem which needs to be addressed.
For students with accommodations, the pandemic has wrought many different effects depending on their needs: more anxiety, easier pain management, decreased ability to focus in class, better lecture comprehension through videos or healthcare system stresses.
There is hope that the flexibility of this past year can become permanent if more awareness of accommodations and disability in general is accomplished.
McCray sees a window of opportunity in the current moment. 
"The pandemic has shown us in what ways we may fall short in our mindfulness of marginalized communities' experiences, such as students with disabilities," said McCray. "My hope is that through this pandemic, Whitworth's increased awareness of accessibility for all students doesn't get tossed out once we begin to gather for in-person learning again."
For more information about accommodations, visit the Educational Support Services tab at whitworth.edu.