by Rachel Wilson | Staff Writer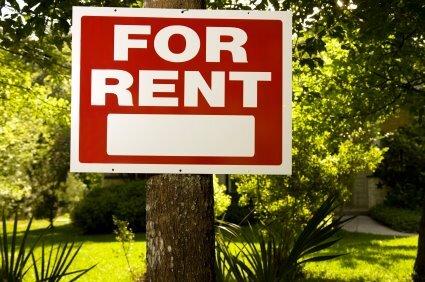 In the first weeks of the coronavirus pandemic, Washington residents were given certain forms of relief, including a statewide moratorium on all evictions. On December 1, Governor Jay Inslee extended this moratorium through March 31, 2021.
With that end date rapidly approaching – and with nearly 300,000 people still unemployed in the state, this crisis has the potential to put thousands of people out on the street this winter and places vulnerable Washingtonians in danger of illness, homelessness and food insecurity.
The coronavirus pandemic will be remembered as one of modern history's worst economic catastrophes. Even despite this crisis, struggling to afford rent was common far before it and will exist long after it. Housing is a survival need and should be considered a human right. Actually, it is, according to the United Nations' Universal Declaration on Human Rights.
Broadly, the United States needs subsidized public housing. Funded entirely by subsidies and run publicly, such an institution would lead to competitive prices without any private interference, create new jobs, bolster sustainable infrastructure and allow every low-income and middle class household a public housing option, making housing accessible for all.
According to a new report from the Justice Collaborative Institute, a national poll by Data for Progress, along with the Institute itself, shows that public housing has diverse support: 63% of likely voters support federal investment in social housing, 56% of Republicans and 53% of independent or third party voters.
With wages stagnating over the last 40 years while the cost of living increases across the country, it has been demonstrated that surviving — with adequate access to nutrition, shelter, and healthcare — is a right that the poor do not have.
For now though, there is hope, in the form of short-term aid. Kelin McCloskey is the Eviction Defense Project Coordinator at the Volunteer Lawyers Project, or VLP, a nonprofit that offers legal assistance to low-income people. In June, the organization received a grant from the Office of Civil and Legal Aid to create the Eviction Defense Project, which hires lawyers to represent those in eviction proceedings.
Recipients of assistance from the VLP receive help throughout the whole legal process. McCloskey says that an attorney can help with everything from paperwork to representing them in court. He also says that the VLP expects upwards of 2500 unlawful detainer filings each month once the moratorium is lifted.
Especially now, the risk for all Washingtonians is high. According to census survey data from January, more than 14% of renters surveyed in Washington report that they are not caught up on rent payments – more than 224,007 households.
The effects are even worse for communities of color. McCloskey says of the past year: "It's exposing issues of race and also how people of color are disproportionately affected by COVID-19 and housing issues."
McCloskey suggests multiple avenues for aid. "When I'm on the phone with clients, I always ask them if they've contacted SNAP or Catholic Charities" – just a few organizations providing rental assistance.
Thankfully, Governor Jay Inslee signed a bill on February 19th that sets aside $365 million for rental and utility assistance for struggling renters.
The United States treats too many survival needs like commodities. Healthcare, housing, and food shouldn't be things that can disappear in an instant when catastrophe strikes the nation. The government is beholden to promote the general welfare of the American people, and it's about time we held them to that standard.