Whitworth allows just one goal in crucial victories over Whitman and Willamette
by Andrew Goodwin
The Whitworth Pirates moved to a .500 record in the conference season with a pair of wins over Whitman, 2-1, and Willamette, 2-0.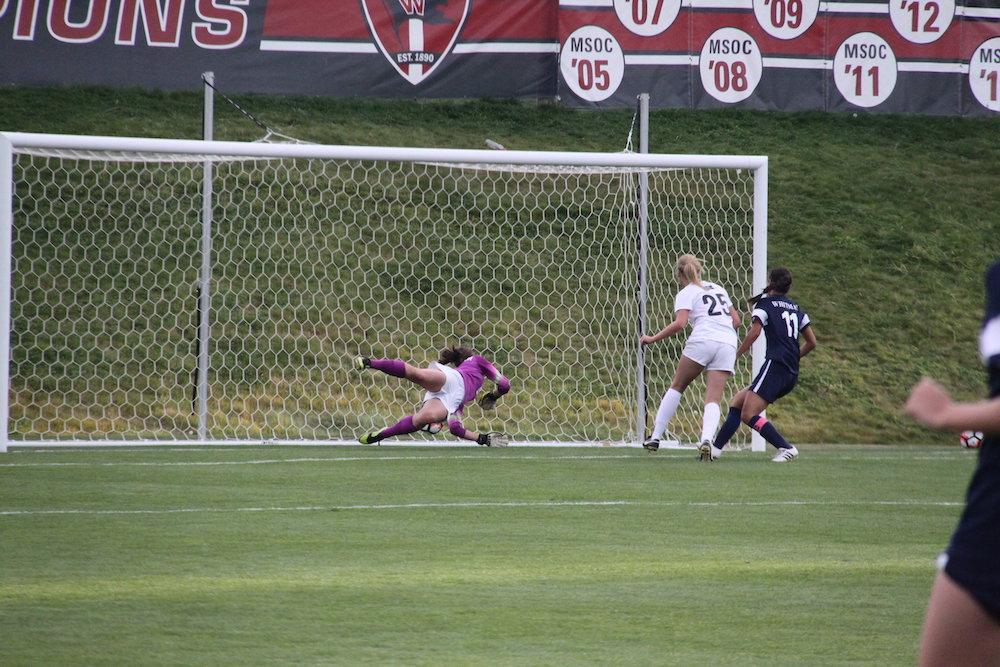 Leah Corrah, '18, scored goals in both matches, and Diana Dewald, '18, keyed the effort on the defensive end for the Bucs.
"I felt we performed strongly [this week]," midfielder Katie Bischoff, '18, said. "I think being at home was nice to get the wins under our belt."
In their Wednesday match against Whitman, the Bucs used effective passing and aggressive defense to down their Walla Walla rivals.
McKenzie Hemp, '18, facilitated the offensive assault with two crossing assists while Courtney Potter, '18, and Corrah finished the attacks in the box.
"I thought that we possessed really well and created tons of opportunities," Dewald said.
Tatum Fredrickson, '19, and Dewald led the defensive effort from the back line, quickly moving the ball up the field and maintaining possession despite heavy Whitman pressure. As a result of their effort, Whitman's only goal in the match came when Whitworth's defense turned away another attack and forced Saba Zewdie, '17, to shoot over the Bucs' defenders.
The stout Pirate defense created offensive opportunities earlier in the matchup as well. After a Whitworth interception, the Pirates found Hemp on the outside. She, in turn, delivered an excellent cross to Potter in the box, who headed it home to put Whitworth up one in the ninth minute.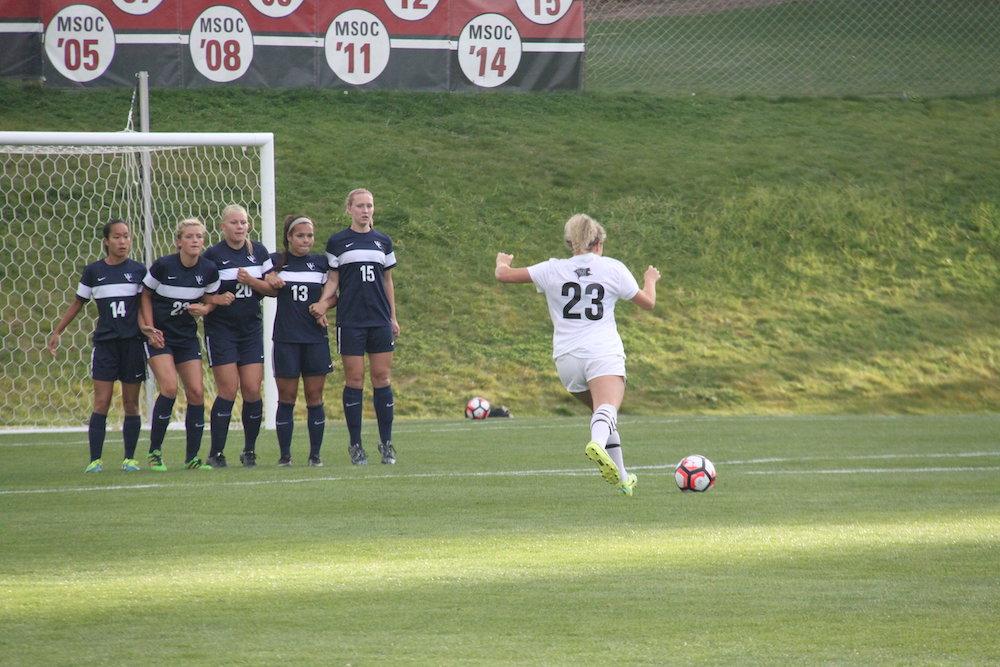 In the 52nd minute the Bucs struck again. Hemp intercepted a pass of her own and fired the ball to Corrah in the box. Corrah snagged the ball and scored her second goal of the season.
Head Coach Bryan Olson could not have been happier with his team's performance on Wednesday.
"The girls have been working so hard and to have that translate into a result, even though we know it's not what we're defined by, is really rewarding," Olson said.
Sunday's matchup against Willamette proved to be more of a battle in the nets. Both the Pirates and the Bearcats created a bevy of opportunities, but the goalkeepers played just as well.
Whitworth goalkeeper Sienna Tanner, '18, finished with seven saves while Willamette keepers, Kristen Barclay and Emily Sewall, combined for six.
"Sienna came up massively today," Olson said. "We expect her to do that, but then to see it in action is a great thing."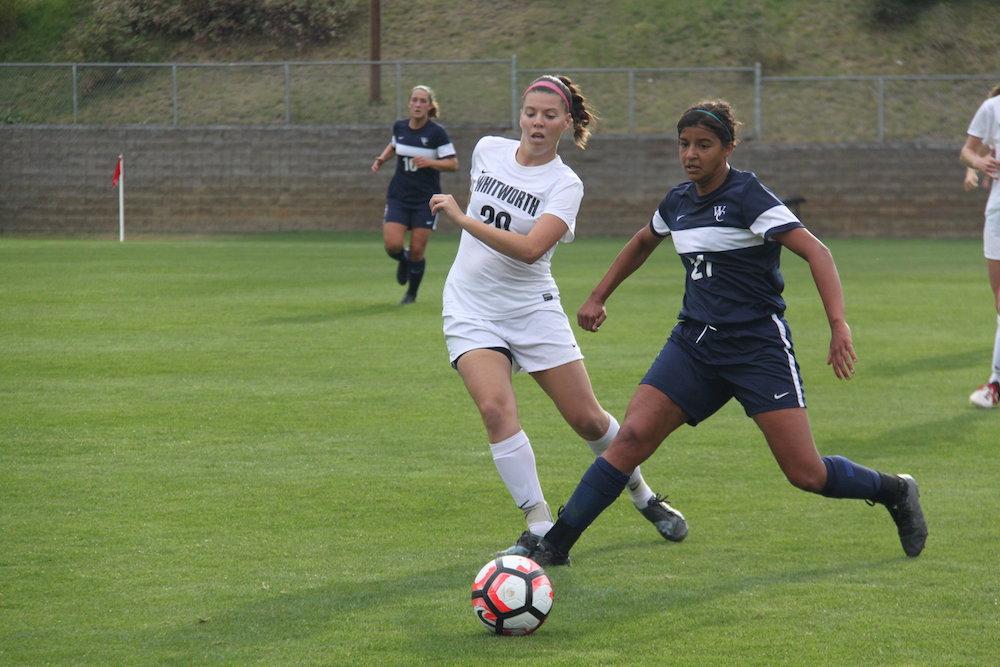 Arielle Van Peursem, '19, broke the deadlock in the 65th minute, receiving a pass from Jenna Morris, '17, and threading through the Bearcat defense to put the Bucs up one. Then, in the 88th minute, Corrah intercepted a Willamette pass and booted a goal past Barclay.
Coach Olson said the team felt some joy after the game, but still had work to do. They look to continue their winning streak next weekend at Lewis and Clark and George Fox. Fans can watch the team or follow live statistics on WhitworthPirates.com.
Contact Andrew Goodwin at agoodwin18@my.whitworth.edu