by Henry Miller | Staff Writer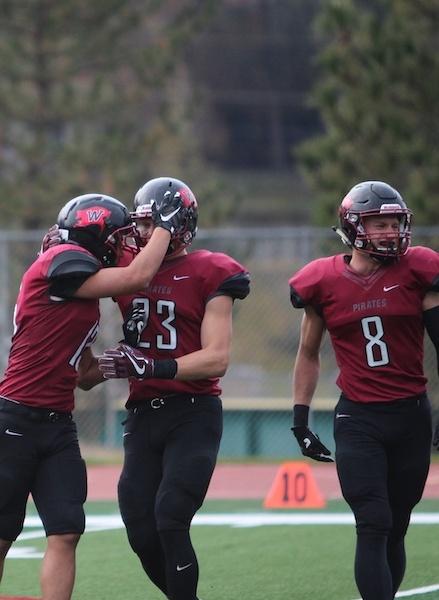 The final game of the 2017 season brought memories of Whitworth's dominant victories early in the season. For many seniors this was a game filled with emotion, as it would be their last competitive football game. Even with emotions high, the Pirates delivered a signature dominant performance leading 43-6 at the half.
Ian Kolste, '18, finished the game 20-29 with 264 yards passing, five touchdowns and no interceptions, an impressive stat line for a record-setting quarterback who battled a nasty ankle injury this season. The Whitworth offense, which benefitted from a talented offensive roster will look to many freshmen to fill in the gaps left by graduating seniors. Whitworth once again brought an extremely efficient offense possessing the ball five less minutes that Willamette. The Pirates only turned the ball over twice, in comparison  to Willamette's three turnovers. Whitworth completed 71 percent of first down attempts and were only unsuccessful on fourth down. The Pirate running back corps finished with four running backs rushing for at least 25 yards each. Whitworth's leading receiver was Michael McKeown, '18, with 120 yards and a touchdown. Chase Takaki, '18, also added two receiving touchdowns.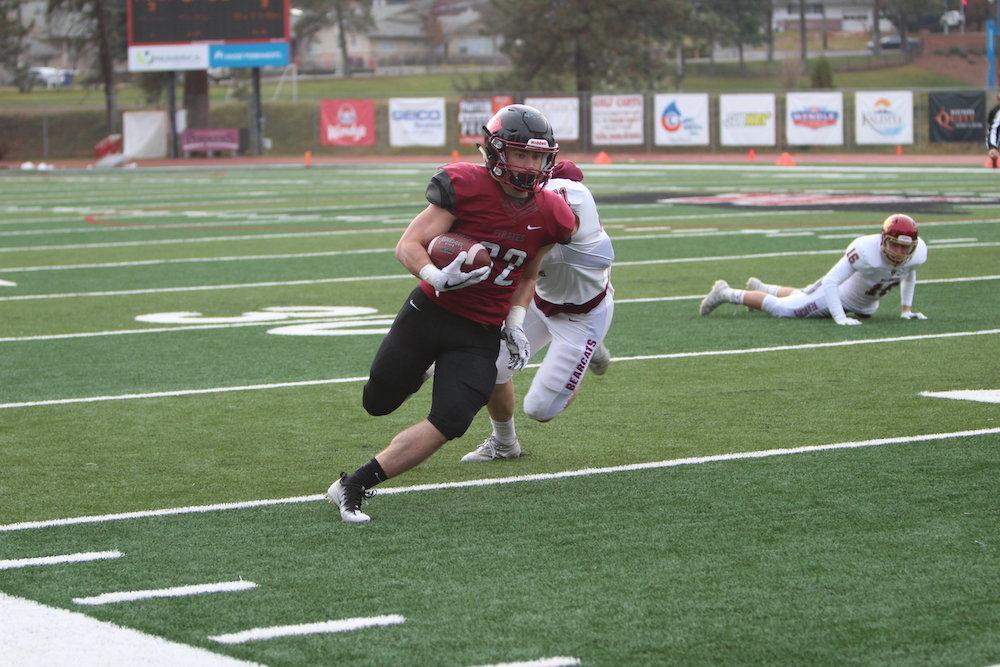 Whitworth's defense once again showed up in full force allowing only 24 points and holding Willamette scoreless in quarters two and four. The Pirate defense held Willamette to only a 43 percent third down completion rate, and denied them at every fourth down conversion attempt. Whitworth also intercepted Willamette quarterback Mathew Castaneda twice, and adding two forced fumbles from Chad Wilburg, '19, and Weston Kroes, '19.
The Pirates will face some challenges next year without their core seniors. The Pirates relied on a strong offense, including record-setting quarterback Kolste, wide receivers Takaki, Kevin Thomas and Michael McKeown, as well as Nick Kiourkas, Zach Fairhart, and Cody Hand. Running backs Casey Bond and Griffin Haire also made an impact for the Pirate offense. Whitworth will also be losing a strong offensive line including Tanner Conroy, Vince Porporato and Conor Weise.
The defense will also be losing some key players including defensive backs John-Robert Wooley and Taylor Roelofs. The Pirates will also be losing a solid linebacker corps including Conor Tangeman, Brian Lee and Patch Kulp.
The Pirates finished the season with an overall record of 8-2 narrowly missing the playoffs.