by Andrew Goodwin | Sports Editor
Whitworth athletes have plenty to balance.
Between classes, workouts, friendships, practices, homework and weekends away at games, Pirates need to manage a truckload of factors that affect their lives.
Being recruited requires high school athletes to do the same by balancing factors like academics, playing time, future coaching style and location all while living their usual lives as student-athletes.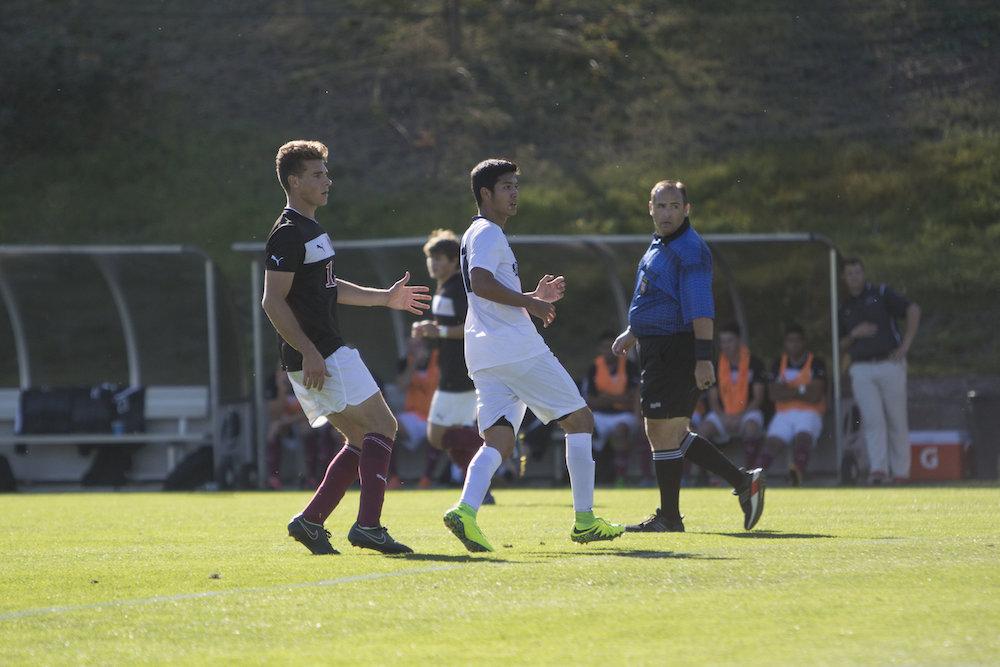 The recruiting process begins with coaches, who use a general process The Whitworthian outlined here. Coaches scout and obtain background information on players' grades, character and skill level before approaching athletes. Then, the process is put fully into an athlete's hands.
Usually, the process begins for athletes during their junior year of high school. For sports which play year-round like soccer and basketball, contact can happen at club soccer and AAU basketball tournaments where coaches have a chance to scout a bevy of athletes at once.
Sophomore Madison Moffat and junior Kyle Cacoyannis were both contacted by their current coaches at tournaments during the end of their junior years. Women's basketball coach Helen Higgs and men's soccer coach Morgan Cathey, respectively, approached club coaches after a game to ask about their potential interest before speaking with the athletes themselves.
"My first impression of Morgan and [then-assistant coach Bryan Olson] was they were energetic and positive," Cacoyannis said. "I could tell by the way they were talking to me that they had big plans."
Other schools were interested in Moffat and Cacoyannis as well. Division III women's basketball powerhouse George Fox also recruited Moffat, while Cacoyannis received interest from Division I schools University of the Pacific and UC-Davis. Both students said they chose Whitworth for the same reason: they felt the coaches cared about them.
"Morgan, I could tell, cared for me," Cacoyannis said. "For the most part, it was an easy decision."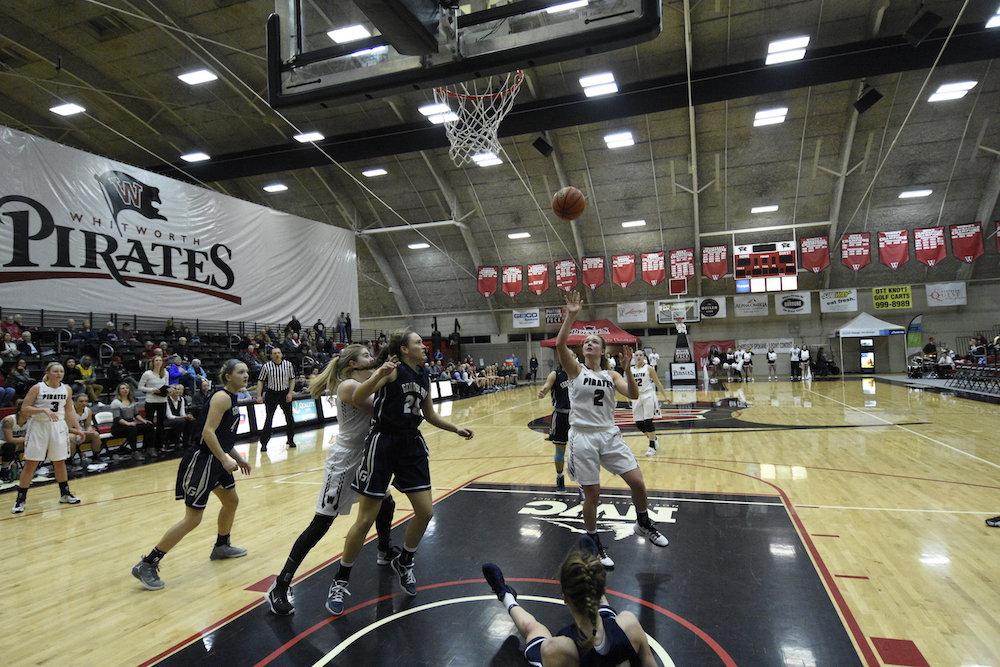 Moffat concurred with Cacoyannis' assessment, saying Higgs has the same attitude toward players when they're on campus and being recruited, which she found to be positive. Cathey stood in contrast to coaches at Cacoyannis' Division I options, who saw him as just another talented player.
Moffat and Cacoyannis also committed in part thanks to Whitworth's academic reputation. Whitworth's rate of post-graduation employment and graduate school acceptance, 94% according to the university's website, played into her decision, Moffat said.
While Cacoyannis and Moffat had more typical recruiting processes, for other players the process becomes a little more interesting due to late twists in fortunes.
Freshman Shirley Chandler wondered if a wrench had been tossed in her plans to come to Whitworth when former women's soccer head coach Jael Haggerot resigned in November of Chandler's senior year. Like Moffat and Cacoyannis, relationships with coaches were a major factor in her commitment, Chandler said.
"When I heard about the resignation, my heart dropped," Chandler said. "[Haggerot] was the kind of coach and person I want to play for."
After the resignation, Chandler considered de-committing and exploring her options, she said. Prior to meeting Haggerot, Chandler didn't want to go to a small school or stay in her home state, Washington.
Other schools expressed interest during Chandler's senior year including Division III Claremont-Mckenna and NAIA-affiliated Westmont College.
In the end, Chandler re-affirmed her commitment after her first conversation with Olson, the newly hired head coach.
"Part of me asked if this new coach was even going to like me," Chandler said. "But he was so much nicer than I could have expected. He put all of my doubts at ease."
Once the reluctant recruit, Chandler is now one of Olson's best recruiters as a player, he said. Chander said she enjoys spending time with recruits during their visits, and encourages former teammates and friends to join her as Pirates. Chandler attributed Olson's comments to how much she enjoyed her freshman year and relationships with teammates.
"On this team, you work hard because you love the person next to you," Chandler said. "If I would have visited campus after this season, I would have fallen in love with Whitworth."
Sophomore Hugh Smith took a little longer than Chandler, Moffat or Cacoyannis to discover Whitworth, but found a home academically as well as an all-conference pitcher for Pirate baseball.
Smith's recruitment was a notable break from Whitworth baseball's usual recruiting cycle, where coaches try to identify recruits by the summer after their junior year. Whitworth pitching coach CJ Perry spoke with Smith about attending Whitworth during the summer after Smith's senior year.
Smith pitched against the summer baseball team Perry coaches in the offseason. The athleticism and pitch control Smith possessed in his warm-up convinced Perry of his talent, he said. After head coach Dan Ramsay watched Smith's dugout interactions when he wasn't pitching, the coaches were sold on bringing Smith to Whitworth.
"We look for little things that show a pitcher is still interested in his team's performance even though it's not his day to pitch," Perry said.
Perry found out Smith had already decided to attend the University of Washington without continuing his baseball career, but was interested in still playing baseball, Smith said.
Smith visited Whitworth later that summer where he had a chance to meet with professors and the baseball team, he said. Professors spoke with him about small class sizes and their roles as advisors.
"Instead of being one-in-a-million at UW, I felt I would be valued more as an individual student here," Smith said.
While UW may have presented Smith with more opportunities to do research, the biophysics major said he has no regrets about coming to Whitworth and "loves" the Division III experience.