by Matt Spencer | Staff Writer
Whitworth men's tennis defeated the Linfield Wildcats 5-4 on Saturday in what was the last collegiate match for three seniors. The Pirate's moved to 6-6 in conference play to finish the year, winning all four of their final conference matches.
For Shane Sandlin, Caleb Hughes and Jeffrey Vulis this was the last collegiate tennis match of their careers. But the Pirates were able to fight through some team injuries down the stretch and scratch out some close victories.
Starting with doubles play, the Pirates took the first team point of the match behind the senior team of Sandlin and Hughes. After re-pairing in doubles with Sandlin, the combination has won three of their last four doubles matches. However, Whitworth then went on to drop the next two doubles matches before moving onto singles competition.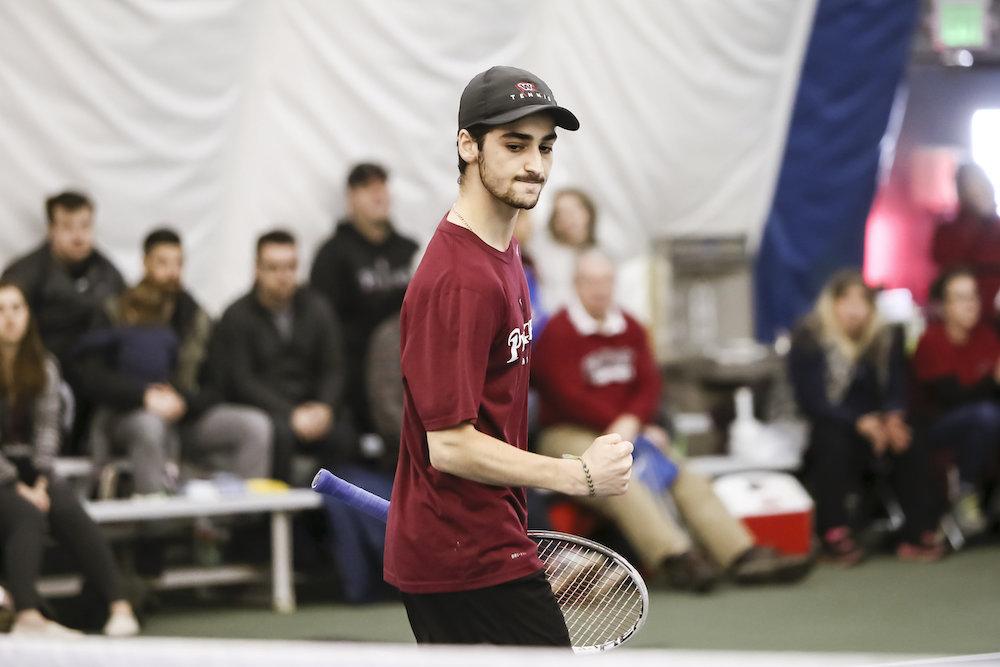 In singles competition, Whitworth outdueled Linfield taking four of the six matches. Ian Fisher ,'18, and Hughes made quick work of their opponents, winning in two sets leaving the two teams tied after three singles matches.
Jake Bethards,'20, won in dominating fashion 6-0, 6-1 in his fourth singles match to momentarily give Whitworth a lead. But Linfield responded with a 6-1, 6-1 victory in sixth singles.
That left the #5 matchup between Vulis and Linfield's Trent Pussing to determine the outcome. After losing the first set 3-6, Vulis bounced back to win sets two and three, 6-3 and 6-2 respectively.
For Vulis, the role of being the decisive victory in the match was a new one for the senior. It only added to the bittersweet nature of his last competition.
That final victory by Vulis not only pulled Whitworth as a team up to .500 in conference play but left the senior with a 9-8 singles record on the year.
The tough part is, over a quarter of the team will be concluding their careers. Three of the eight rostered players are seniors.
"The practices, early breakfasts, car rides, and hotel room stays brought you closer together as a whole," Vulis said. "It felt good when you know you had your teammates there cheering you on."