by Henry Miller | Staff Writer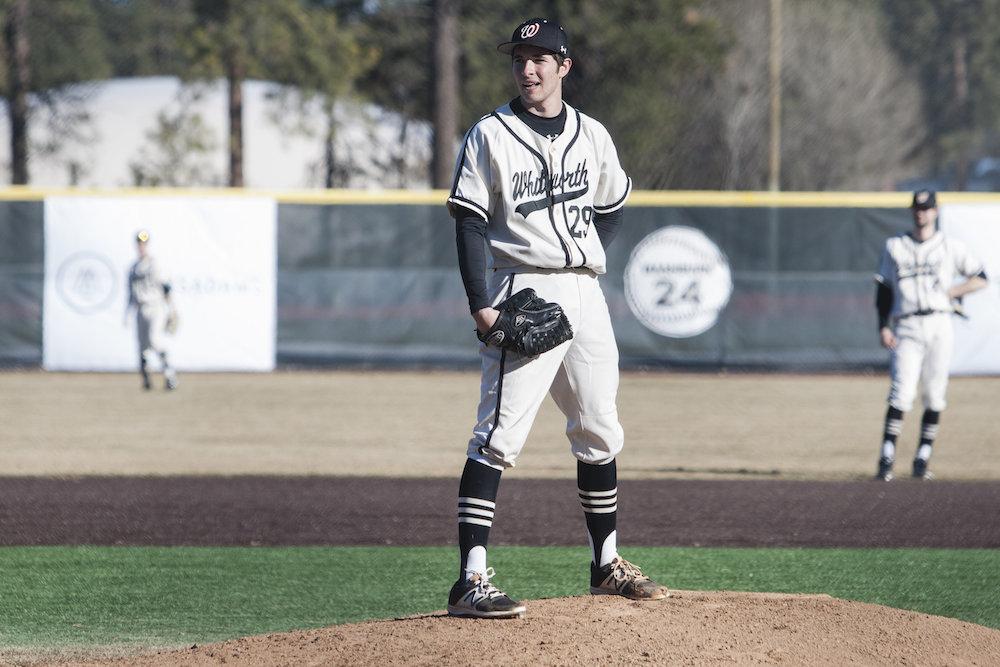 Whitworth completed its sweep of 18th ranked George Fox this Sunday with a score of 7-1. The first game of Saturday's double-header ended 10-3 after an impressive pitching performance from Hugh Smith, '19, who is currently 3-0 as a starter. Designated hitter Liam Fitzpatrick, '20, went two for two with four runs batted in.  The Pirates tallied 15 hits and after an impressive five run sixth inning the game was secured.
The second game of Saturday's double header was headlined by another stellar pitching performance from Brady Simmelink, '18, who went seven innings with ten strikeouts, allowing only two hits and no runs. Shortstop Joel Condreay, '18, went two for three at the plate to add to Whitworth's 12 total hits in the second half of Saturday's double header. Taylor Poffenroth, '19, smashed a solo homerun to right field in the bottom of the second to add to the Pirate's lead.  The Pirates would go on to shutout George Fox 7-0.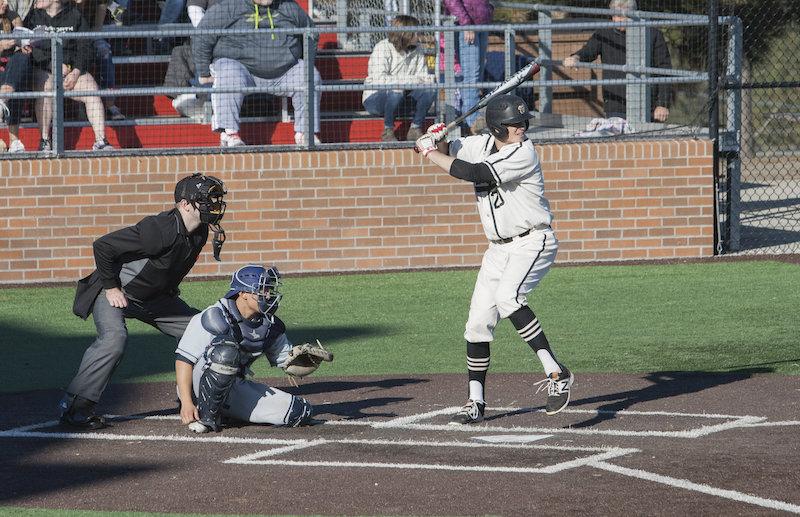 The action continued through Sunday with Whitworth's Matthew Young, '20, pitching a complete game and allowing only one run and three hits. Ben Wintringer, '20, went two for three with two runs batted in. Whitworth took an early two to one lead after the bottom of the fifth, but after a three run seventh inning and a two run eighth, the Pirates had enough insurance to seal the sweep of the Bruins.
The currently unranked Pirates sent a message to the entire conference with the sweep of such a dominant force in George Fox. George Fox came into the weekend leading the NWC in batting average, runs scored, RBI's, extra base hits, and slugging percentage. The Bruins only scored a total of four runs during the weekends three game series. Whitworth's pitching has shut down teams this entire season often holding teams to less than four runs a game.
The Pirates travel to Parkland next weekend for a three game NWC series against Pacific Lutheran University.