Nicole Oh | Staff Writer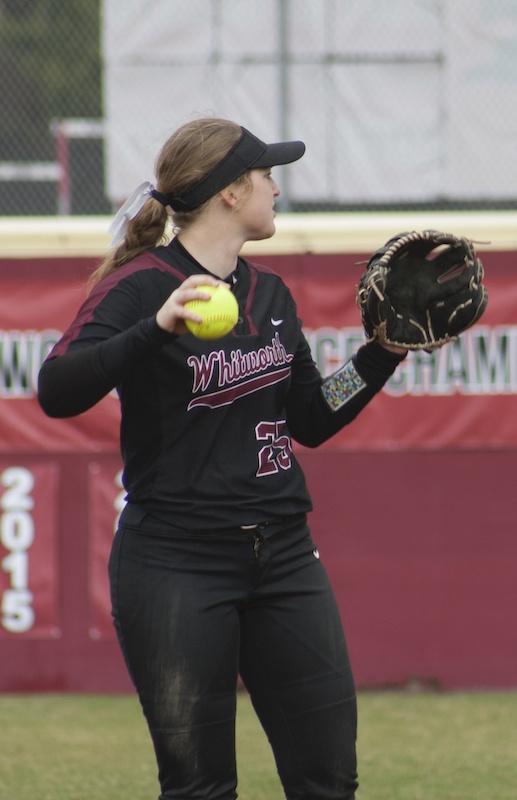 Last weekend the Whitworth softball team hosted Lewis & Clark. Saturday the Pirates swept Lewis & Clark in both games coming away with final score of 6-4 and 6-1. On Sunday the Pirates celebrated senior day and kept the momentum going, coming out with the win in both games with scores of 10-2 and 7-2 After the games this weekend the Pirates are now 21-8 overall and 14-8 in the Northwest Conference.
On Saturday freshman Madelyn Carlson helped lead the Pirates to a win in the first game with five runs in the third inning and a one-run outing. Senior Michelle Silva also scored two runs to help the Pirates get the win. In game two the Pirates put up five runs in the first inning and then held on to defeat Lewis & Clark. On the offensive side, senior Allie Rude lead the team going 2-3 with an RBI. Silva walked with bases loaded scored freshman Kaylie Lowery, opening up the scoring for the Pirates.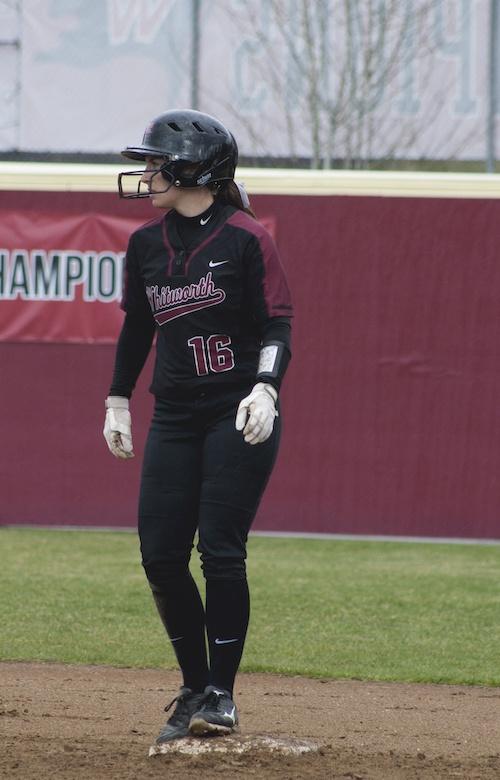 On Sunday the Pirates scored seven unanswered runs. In addition, freshman Sara Gayer scored her second home run of the season. Lowery also added two more runs in the sixth inning and senior Cheley Hayes had a ground out. In the last game of the series the Pirates scored five runs in the first inning with Silva and senior Kelsey Downey leading the Pirates. Opening up the game Silva had a two-run double and Downey had a line drive down center field that ended up coming around for an inside the park home run.
"Everything went really well, it took a little while for bats to get started but on Sunday we had a much better day hitting and batting" said Junior Desi Graham. Adapting to the pouring rain on Saturday, the Pirates weren't sure they were going to get the opportunity to play.
"With the season coming to an end we had to just go with the flow and get as much playing time as possible" Graham said.
"We are working on continuing to get better and play at the level where we can get to regionals" Downey said the team has a couple more weeks leading up to the conference tournament. In order to get a big to the regionals tournament a team must get win the conference tournament, however there are also at large bids.
The Pirates will be back in action on April 14 and 15 at Pacific University at noon and 2 p.m.