Katelyn McLean | Sports Editor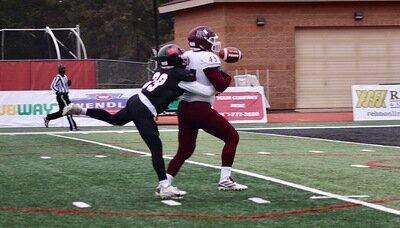 Whitworth football won 30-12 on the road against Puget Sound on Saturday to remain undefeated.
On a lower-scoring day compared to the Bucs' previous 53-6 victory against Puget Sound in their home-opener, defense and special teams were heavy contributors to the team's success.
Whitworth's special teams had two blocked kicks, a fumble recovery, and a kicking game that allowed them to consistently pin Puget Sound deep in their own territory to start a drive.
"Coach Shaw, our special teams coordinator, does a great job getting those guys organized and [coming] up with a plan – definitely just to be aggressive and try to take advantage in spots that we thought we could be successful," head coach Rod Sandberg said.
Whitworth defensive back Bryce Hornbeck had an 11-yard interception return touchdown, and senior defensive lineman RudyJay Keopuhiwa recorded two sacks and a fumble recovery in the victory for Whitworth. The team finished with two turnovers and seven sacks. 
"I just saw the quarterback and I went to tackle him. I felt the ball, and I just ripped," Keopuhiwa said.
After giving up twelve points in the second quarter, Whitworth adjusted defensively and shut out Puget Sound for the rest of the half.
"They came out in a formation they had never shown, an unbalanced look, and we had to adjust in-game. It was just nice to have time to talk about that in a little bit more detail and how we were defending it," Sandberg said.
Due to a shortened season as a result of COVID-19, the Bucs play one more game at home on March 13, making it senior day for the team.
"I think the big thing is just honoring our seniors this Saturday and their last game and playing for them, sending them out the right way," Sandberg said.
"First off to win, and then second off for everyone to play – all the freshman, everyone to have fun out there and just enjoy the game of football," Keopuhiwa said.
Whitworth takes on Pacific Lutheran at home in the Pine Bowl on March 13 for senior day. No fans are allowed in the stadium, but the game will be available to livestream.