Katelyn McLean | Sports Editor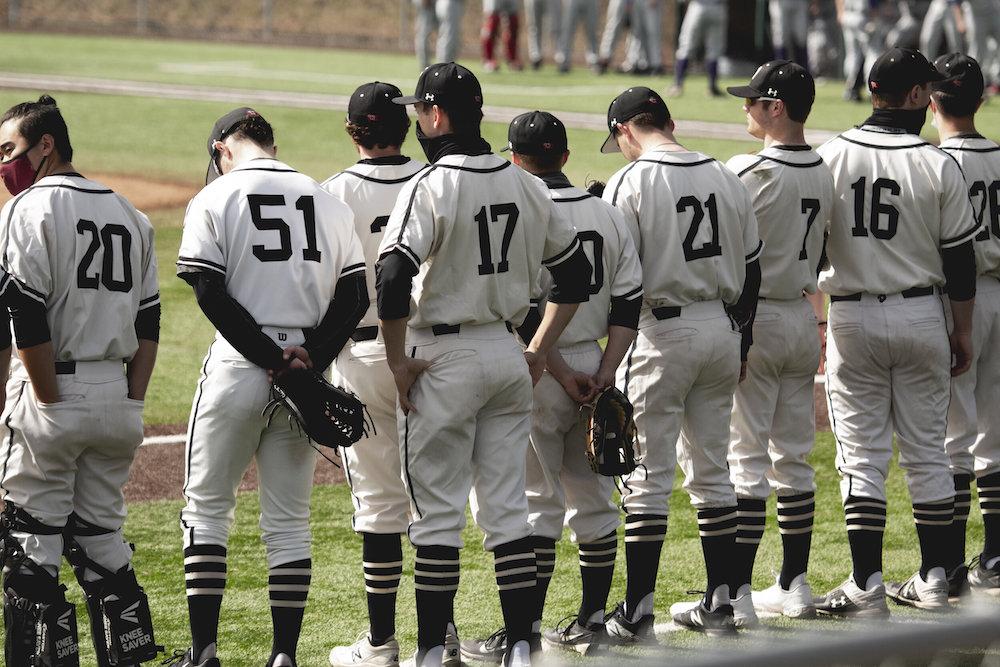 Whitworth baseball opened the home portion of its season this weekend at Merkel Field against Linfield, taking three out of four games in the series.
The Pirates took the first game 3-1 after seven shutout innings from sophomore pitcher Dylan Bishop and three runs-batted-in from junior outfielder Luke Bruno.
Whitworth won the second game 10-7 after a back-and-forth scoring battle with Linfield. The Pirates got off to a quick start on offense with a grand slam from junior outfielder Jaxen Sweum that put the Pirates up 4-0 in the first inning.
"None of me – it was all my Lord and Savior. He just gave me an opportunity and I really took advantage of it," Sweum said.
Linfield scored five runs in the third inning before adding one run in the fourth and one run in the fifth to retake the lead from Whitworth, but a go-ahead triple from freshman outfielder Aidan Morrison allowed Whitworth to take the lead back in the fifth inning and win the game.
Day two of the series was played despite windy weather at Merkel Field, with the Pirates dropping game one 8-6 and battling back through bad weather to win game four 5-3.
Morrison and Sweum were active again for Whitworth in game three, both hitting two-run home runs to give the Pirates a chance early in the second inning, but the Pirates couldn't overcome Linfield's high-scoring offense.
Starting pitcher Landon Shigeta and relief pitcher Evan Norden held Linfield to only three runs in game two. Each run for Whitworth was scored by a different player in the lineup. Grayson O'Neil, Morrison and Sweum each had one RBI in the victory for the Pirates.
Windy weather and all, Whitworth baseball was happy to be back at Merkel Field after they only played one home series last March before COVID-19 ended the season.
"Feels awesome. All glory to God really, He's allowed us to get this opportunity to go play. Not having any fans in the stands kind of sucks, but to see them on the berm is just really cool," Sweum said.
Whitworth travels to Forest Grove, Oregon to take on Pacific in a series of doubleheaders on Friday, April 2 at 12 and 3pm, and Saturday, April 3 at 12 and 3pm.