Urvashi Lalwani | Staff Writer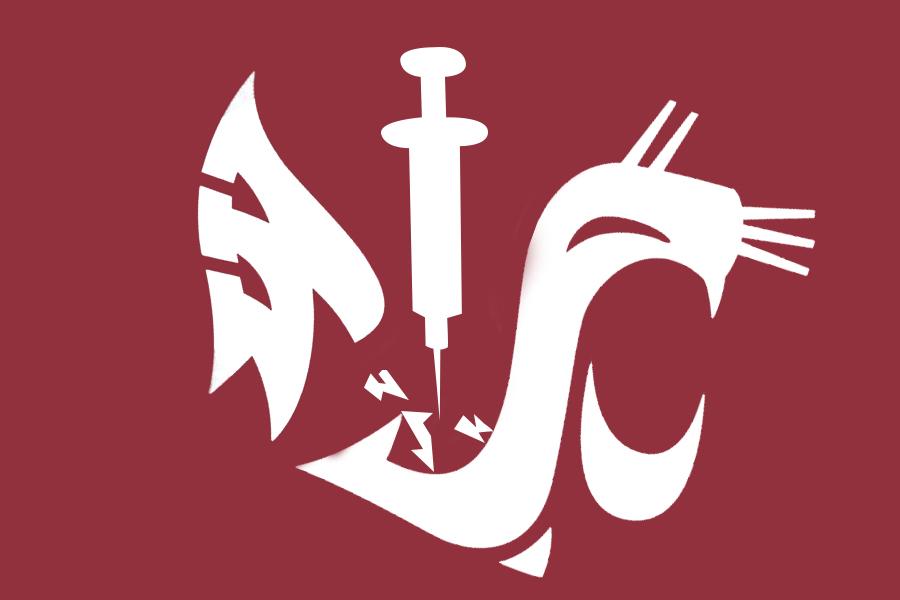 42-year-old Washington State University head football coach, Nick Rolovich, was fired after refusing the state and university mandates for all employees to be fully vaccinated against COVID-19. His appeal for a religious exemption from the COVID-19 vaccine was declined by the university this past Monday, Oct. 18.
The state mandate announced by Gov. Jay Inslee stated that all employees and healthcare workers in the state of Washington would need the full COVID-19 vaccine dosage by Oct.18 or they would lose their jobs. This mandate excludes individuals with approved disability or religious accommodations according to the Washington State Department of Health.
Rolovich's exemption was denied by the athletic director of WSU, Pat Chun.
"This is a disheartening day for our football program. Our priority has been and will continue to be the health and wellbeing of the young men on our team," Chun said in an article by BBC News.
Whitworth athletic director Tim Demant spoke about the impact a coach's firing can have.
"Firing a coach is something no AD wants to do or looks forward to," Demant said. "Typically, there is a relationship that will now be severed, a person whose reputation will be impacted and a family's source of income will be eliminated. However, if that time comes, one needs to really make a decision in regard to what is best for the team and the institution."  
Along with Rolovich, four assistant coaches, Ricky Logo, John Richardson, Craig Stutzmann and Mark Weber were let go which compounds the impact on the WSU football team. Defensive coordinator Jake Dickert will be acting as the interim coach for the team according to an article in The Athletic.
"I'm a firm believer that adversity is life's greatest teacher," Dickert told the media on Tuesday when he held his first press conference as head coach according to the CougCenter article by Jeff Collier.
"It will make practice harder, managing the games harder if they cannot fill those spots. I think in the medium term, it will have a big impact," Demant said.
Aside from team management, this situation has the potential to have a much larger impact on the stability of the program.
"I believe many of the players recruited by this coach will look to transfer. Recruits who have built a relationship with the outgoing coaches as their main point of connection with WSU will now be looking elsewhere,".
Rolovich was the highest-paid state employee in the state of Washington and had an annual salary of $3.1 million. His contract with the school was supposed to last until 2025, but due to his non-compliance with the vaccine mandate, his contract was terminated. WSU has a very high vaccination rate of around 90% of employees and 97% of students, so this decision didn't seem out of the ordinary to make according to an article in the BBC News.
The school seems to have a legal case on the horizon as Rolovich is in the process of suing for illegal termination.
"The institution also indicated that even if the exemption had been granted, no accommodation would have been made," Rolovich's lawyer, Brian Fahling, says.
"As a result, Coach Rolovich will be taking legal action against Washington State University, and all parties responsible for his illegal termination, "said an article by the Spokesman Review.
Whitworth University's athlete vaccination rates are in the low 80's and we hope that this situation does not repeat itself here.
"I don't see this impacting our coaching staff, as all of our head coaches and full-time staff are in compliance with the mandate," Demant said.