by McKinley Powers
The Pirate Women took on the Lewis & Clark Pioneers last Saturday at home in a well-fought match resulting in a loss for the Pirates. Scoring twice in the first half, Whitworth was unable to hold off Lewis & Clark in the second half as they scored four times to win 4-2. This loss ends the season for the Pirates with a 6-11-3 record.
The Pirates started out strong with senior forward Tiara Pajimola scoring the first goal of the game within the rst 15 minutes, putting the Pirates up 1-0. Pajimola was assisted by junior Dallas Nelson, making this her fourth goal of the season.
"We came out wanting to play for each other," Pajimola said. "We wanted to remember the reason we came to Whitworth and just have fun together. Each senior got to step in the eld for one last time in their collegiate career and it was a good feeling and an amazing experience."
Whitworth continued the pressure on the Pioneers with another goal in the 23rd minute by freshman midfielder Kelly Wucherer, assisted by sophomore midfielder Jennifer Loehner, bumping the Pirates' lead to 2-0. The Pirates finished out the half with their 2-0 lead. Senior goalkeeper Andrea Stump had four saves against Lewis & Clark during the first half.
"I thought the team played well overall, regardless of the score," senior de- fender Hannah Bokma said. "We had a lot of great passing sequences that lead to a lot of opportunities on goal. We battled until the end."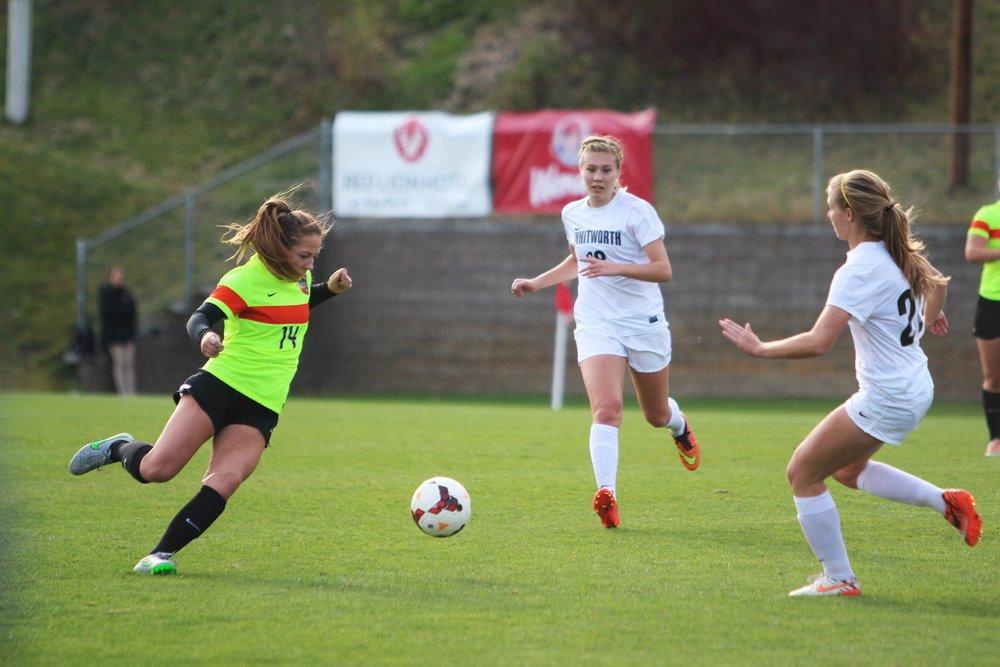 Starting the second half, the Pioneers came out fast with a goal by Anna Thorndike in the 57th minute. Another goal followed shortly after by Lewis & Clark's Megan Ratfield. Thorndike scored once more less than 10 minutes later, resulting in a 3-2 lead over the Pirates. The final goal of the game came five minutes later, followed quickly by the final whistle.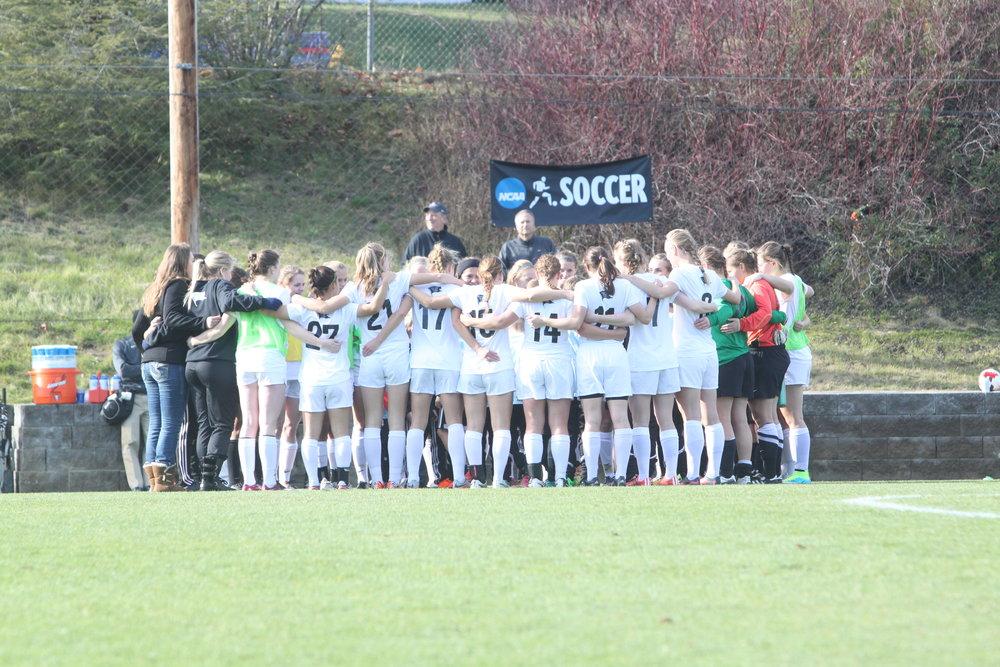 "Lewis & Clark has an outstanding offense and put away the opportunities they had in front of goal," Bokma said. "I thought our team responded well to the goals and kept playing hard."
Throughout the game, Whitworth had a total of 22 shots on goal compared to Lewis & Clark's 18. Four players received yellow cards throughout the game.
"This game was full of mixed emotions," junior midfielder Kailee Carneau said. "Our team is closer than we've ever been. We all bonded so close this season. Everyone on the field gave it their all."
"Although we could not pull o the win, we left everything on the field and that's all you can really ask for," Bokma said.
The women's soccer team has concluded its season and will return next fall for the 2016 season.
Contact McKinley Powers at mpowers18@my.whitworth.edu