by Marisa Palazzo | Staff Writer
The Whitworth and Women's choir groups hosted a Valentine's Day concert on Feb. 12 in the music building. The program consisted of 17 love songs ranging from songs about romantic love to songs about lost love to songs about the love a parent has for their child. There were solos, trios, songs calling for audience participation, and vocal jazz. The Valentine's Day choir concert is a tradition, but hasn't been put on for four years. All of the available seating was taken.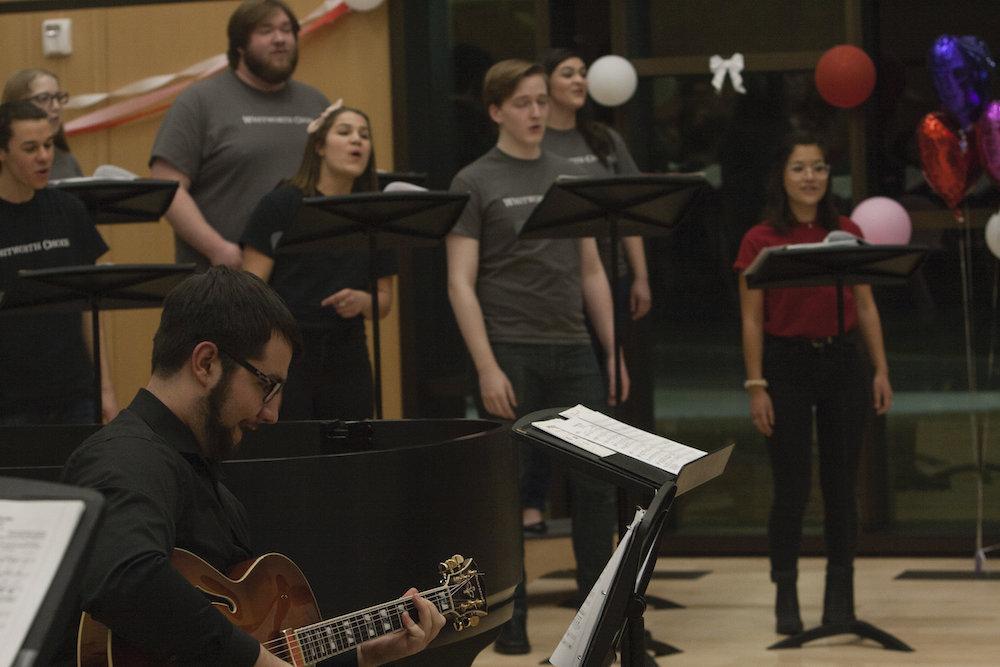 Audience member junior Emily Myhre attended the concert because two of her good friends had solos and she wanted to support them.
"I thought it was very different than any of the other choir concerts I've been to [at Whitworth]," Myhre said. "Choir concerts always give me a sense of community and coming together around something beautiful and enjoying music as a group."
Myhre really enjoyed the jazz pieces, "Moonglow" and "Besame Mucho" because the choirs hardly ever perform jazz style pieces, she said.
Whitworth choir member junior Emily Huston and Whitworth choir member sophomore Marguerite Ainsworth have been singing since they were children, they said. Both were involved in choir all through primary and secondary school, so continuing in college seemed like the natural thing to do, they said. Music is a form of self-expression for Ainsworth. Music is important to Huston because she views it as a way to begin to get on the inside of God's beauty, she said.
Ainsworth appreciated this concert in particular because she enjoyed getting to do something that was different then the choir's usual Christmas concert, she said. Huston really enjoyed this concert because it seemed more casual and relaxed. She also appreciated the audience's involvement and excitement, she said. Ainsworth performed a trio with two of her close friends at the concert.
"It was exciting getting to act with people I'm so comfortable with," she said.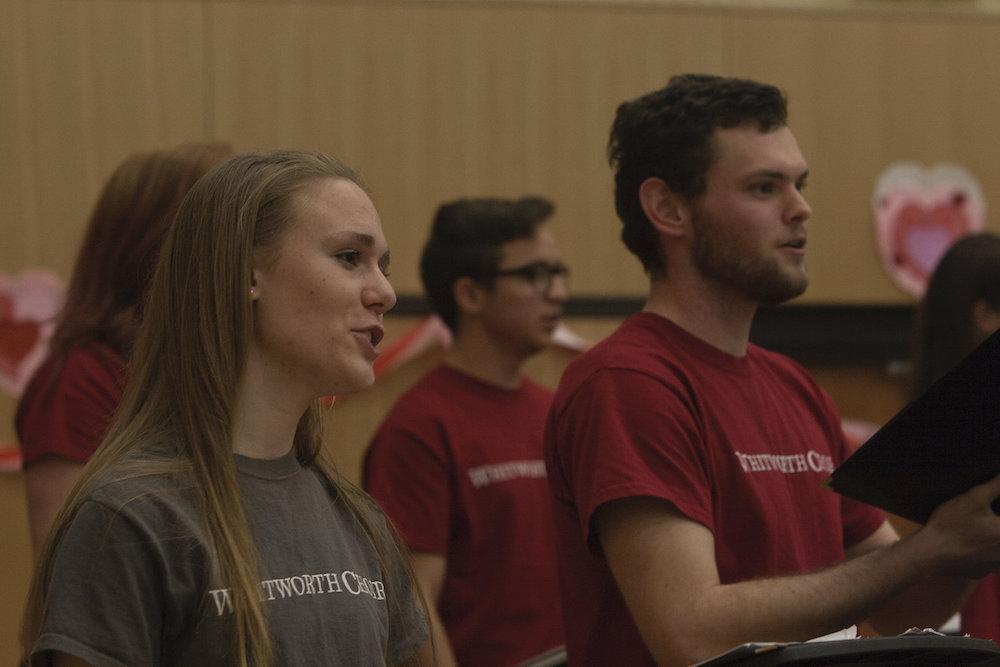 Ainsworth really enjoyed "Moonglow" because it was a vocal jazz tune and the choir doesn't usually perform jazz pieces. Huston still favored the more classical approach.
"My favorite piece was "A Red, Red, Rose"because the chords and the harmony were really beautiful, it was very flowing and lyric, and I appreciated the message of unconditional love that [the piece] expressed," she said.
The choir's next concert will be at 7 p.m. on March 6 at St. John's Cathedral, free of charge.