by Cambria Pilger | Staff writer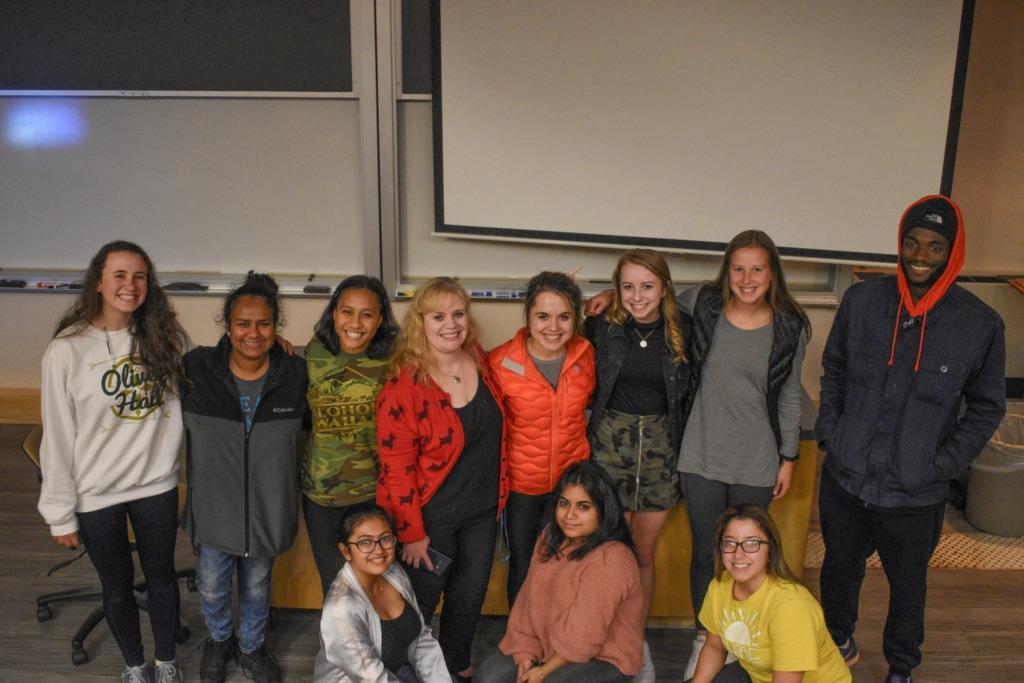 Communication studies professor Nichole Bogarosh has started a series called "Popcorn and Pop Culture with Professor B." The group will meet a couple times each semester to watch films and TV shows, engage in conversations around it and become better media critics, Bogarosh said.
"I always have students who contact me…and want to get together and want to talk about pop culture," Bogarosh said.
She has been thinking about starting a pop culture discussion group for two years. A friend of hers from Gonzaga inspired the alliterative title before Bogarosh developed the plan. Once the communication department chair approved her plan, she organized the event, she said.
The first meeting of "Popcorn and Pop Culture with Professor B" took place on Wednesday, Oct. 16 in the Eric Johnston auditorium. After students gathered, Bogarosh showed an episode of "All Rise" that won Bogarosh's pick for best fall show based on quality and representation. She said the show tackles a variety of issues including immigration and Black Lives Matters while representing gender, race, class and size difference.
After the showing, students discussed the show's representation and other current TV shows. The episode connects to what students are learning in Bogarosh's media and society course, freshman Aditi Beesani said.
"If you see the show on your own you won't be able to (point that out)," Beesani said regarding representation.
Applying the information from Media and Society helps Beesani look at shows more critically than before, and analyzing pop culture lets her think more about her future career, she said.
The discussion group is a welcoming environment for students to freely voice their opinions of pop culture outside of class, Bogarosh said. It allows her to refine her critical thinking, too, she said.
"If more and more people see things that are about equality…that will change the mentality," freshman Urvashi Lalwani said. Lalwani was at the event and is in the class Media and Society.
Lalwani said "All Rise" portrays a hard-working and strong woman with a feminine touch. It is a diverse show that is empowering for all people, not just women, she said.
Bogarosh said most of the people who attended were all current or previous students of hers.
"I think it's nice that most of us—or all of us—are from communications," freshman Taylor Jones said. This event allowed her to meet new people in her department.
The next "Popcorn and Pop Culture with Professor B" discussion group will be mid-to-late November, Bogarosh said. Students will watch, discuss and critically analyze a horror movie. The event is open to all Whitworth students and is an opportunity to talk and experience pop culture, she said. There will be free popcorn. The group will also meet two times in spring semester, once around Valentine's day and once in March for women's history month.