by Samantha Holm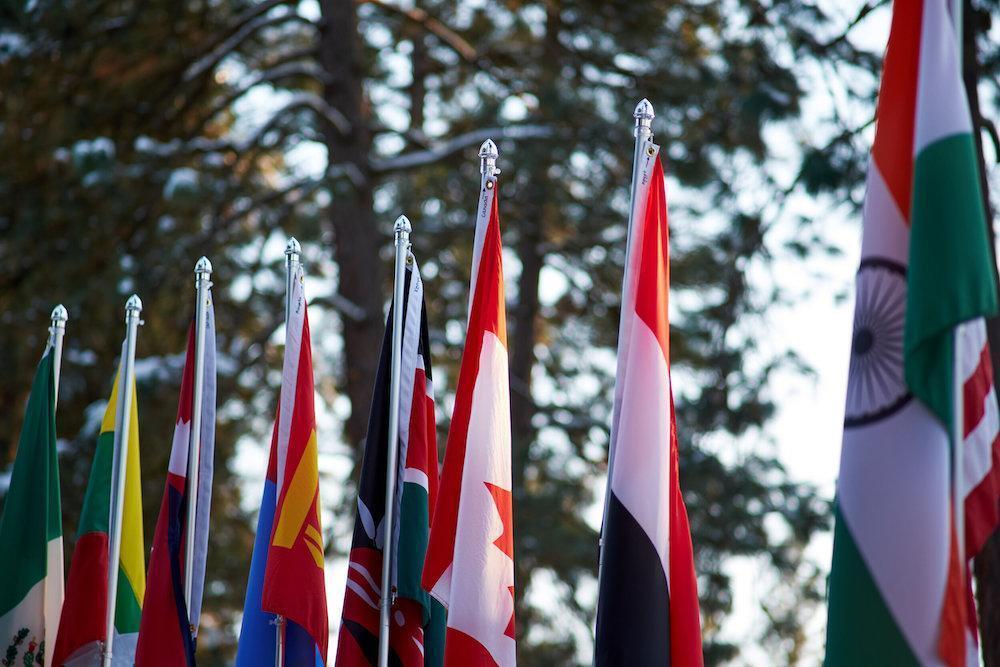 Despite policy changes in international travel and financial aid due to COVID-19, Whitworth's new and returning international students enter this year with optimism and determination.
According to Nick McKinney, Director of the Office of International Education, Whitworth would have welcomed its largest group of international students this fall. However, many students decided to defer admission until spring semester, had trouble obtaining a student visa or simply could not leave because of travel restrictions in their countries. Still, Whitworth boasts a total of 92 international students from 34 countries. Ten of these students are learning remotely from home.
"We have a community of faculty and staff that deeply care about the well-being of our international students," McKinney said.
The Office of International Education plays a vital role in ensuring international students smoothly transition into life at Whitworth. Part of the office's role is helping students create immigration documents to apply for an F1 Visa at a U.S. Embassy. Due to the closure of U.S. Embassies, international students must apply for visas online, which is a slow and arduous process.
One international student from Uzbekistan, first-year Joha Ayupov, said the process was particularly frustrating. Ayupov came to the U.S. on a J1 Visa two years ago, which he planned to exchange for an F1 Visa once he reached college. Due to the closures of U.S. consulates, Ayupov had to apply for an F1 Visa online and could be waiting up to eight months to receive approval. Another added layer of stress for Ayupov is the fact that he has been unable to see his family since last summer because of travel bans in Uzbekistan. 
Despite these obstacles, Ayupov remains positive. "I would say we're getting the finest experience," he said. "What Whitworth is doing is outstanding."
Transitioning to American lifestyle can be difficult, especially under these circumstances. This is the case for Chan Jeong, a first-year international student from South Korea. Because Jeong has never travelled to America before, he said he is frustrated by the lack of opportunities to explore.
However, Jeong said he is enjoying his experience here, particularly with his professors. "After classes, I talk to my professors and they want me to engage more, even if I'm just sharing my life with them."
While welcoming a new class of international students, the Office of International Education has also worked to support returning students. When classes went online in the spring of 2020, Whitworth reduced its staff to necessary members only. Many international students working on-campus subsequently lost their main source of income. Some lost this support completely because nationwide financial aid provided by the CARES Act did not apply to international students. In response, Whitworth held fundraisers to ensure international students could continue their education.