by Melissa Voss
Many Whitworth graduates have gone on to find success in unexpected places. Tyson Motsenbocker graduated in 2009 and is now touring all around the country with his friend Mike Edel and their band.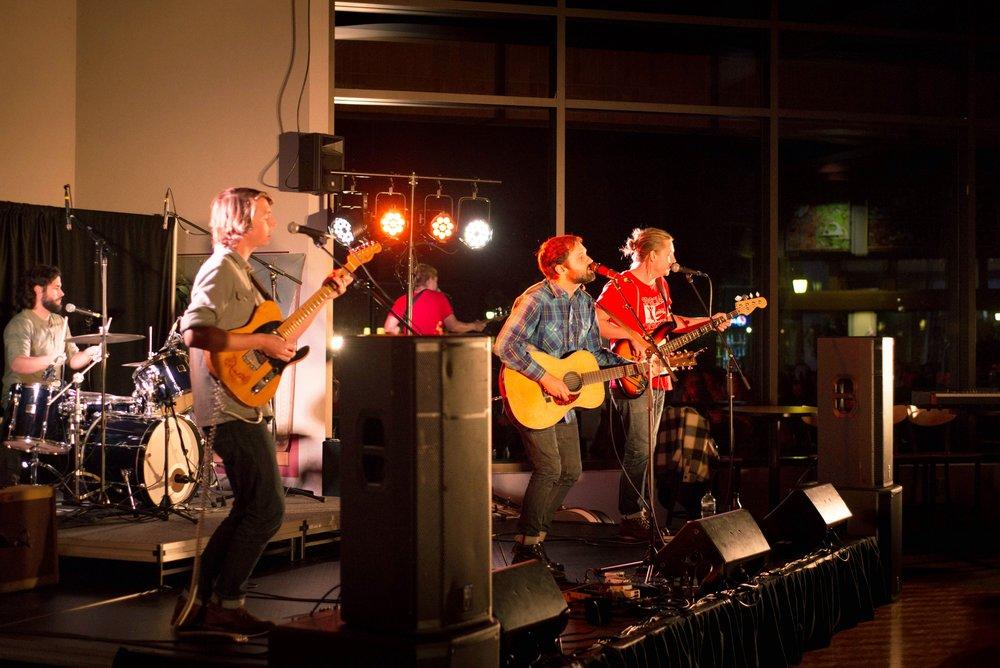 Motsenbocker left Whitworth with a degree in English and a passion for music. On Tuesday, Nov. 3, he was able to share that passion with an audience of Whitworth students.
During his time at Whitworth, Motsenbocker wrote for The Whitworthian and started a band with a group of friends. Their band, "Keep Pennsylvania Beautiful," was originally formed just for fun.
"We would play on the porch of the Village," Motsenbocker said.
Eventually, the band became a popular part of the Whitworth campus culture, Motsenbocker said. During a performance at the Imperion, many Whitworth students went out to show their support for Motsenbocker and his band.
"It was like the whole college came," Motsenbocker said. "It was really an amazing moment."
"Keep Pennsylvania Beautiful" and many other musicians from the class of 2009 had the opportunity to play in the multipurpose room of the Hixson Union Building toward the end of their senior year. The turnout for the event was extensive, Motsenbocker said.
"You couldn't fit anyone else in here," Motsenbocker said.
Several years after his final performance as a Whitworth student, Motsenbocker was able to return to Whitworth and share his musical talents.
Bringing successful Whitworth alumni back to campus to share their success is extremely important for students.
"They can just encourage students and show them the awesome things they are doing with their lives," freshman Skyler Boehnke said. "They encourage us that we can do cool things like that too."
Motsenbocker did not always intend to become a musician.
"After college I thought I was done [with music]," Motsenbocker said. "Until someone basically wrote me a check to make a record." Despite pursuing a career not directly related to his major, Motsenbocker is extremely grateful for his degree and his time at Whitworth.
"I use what I learned every day, the way I am as a person is infinitely different because of Whitworth," Motsenbocker said.
The band, led by Motsenbocker and Edel, played original songs, many of which were written about events in their lives. His Foundations of Christian Leadership professor Kent McDonald inspired his first song, Motsenboker said.
"Kent [taught] me that it's OK to question the things that you believe," Motsenbocker said.
"College isn't just a piece of paper; the knowledge and experiences and people mean everything," Motsenbocker said.
Contact Melissa Voss at mvoss19@my.whitworth.edu