by Krystiana Morales
Students from dorms all across campus gathered in and around Baldwin-Jenkins and Stewart hall for Freshman Fall Fest. The Saturday, Oct. 10 event hosted dancing, a puppy Prime Time and a photo booth complete with Christmas lights.
Freshman Fall Fest, a second annual harvest festival put on by freshman dorms Baldwin-Jenkins, Stewart and The Village, took place from 7-10 p.m. in the lounges and outside of the dorms.
While the event is open to all on-campus students, the target audience is primarily freshman.
"The name itself is enough to say it's a freshman event. It helps enrich the freshman community," StewVille senator Jeff Debray said.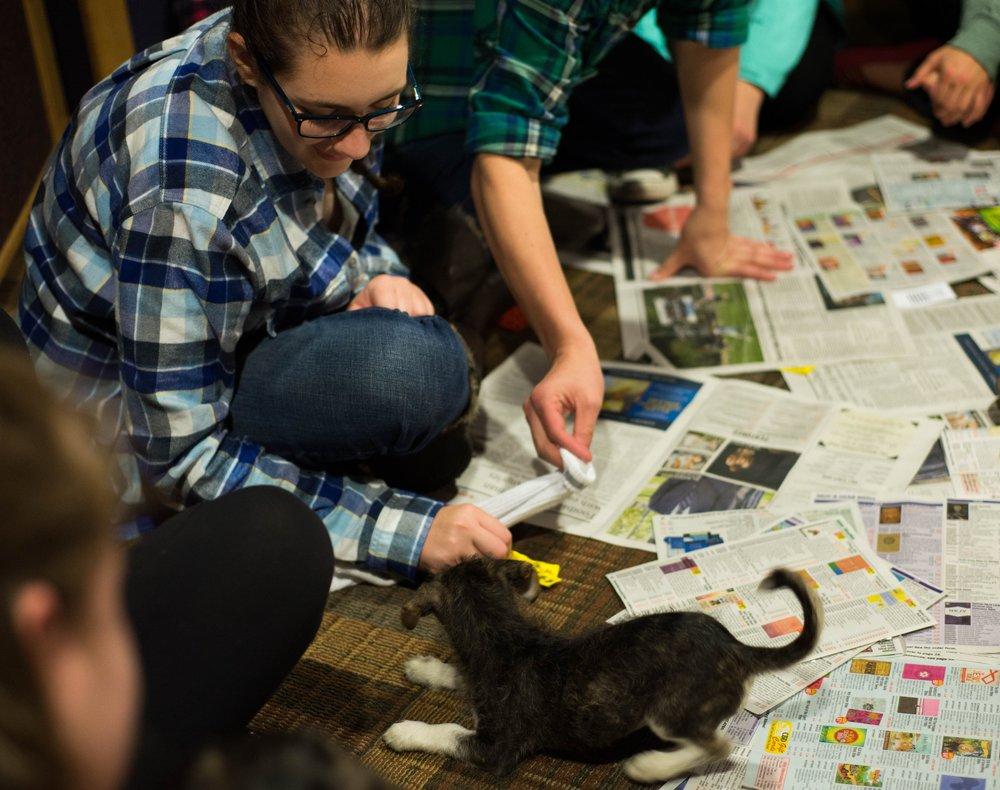 The process of planning the event took about three weeks, Debray said. Debray and Baldwin-Jenkins senator Brendan Finch worked together to plan the event.
The leadership teams from the freshman dorms were also integrated into the process, Debray said. Members of the Baldwin-Jenkins and StewVille leadership teams helped facilitate a puppy prime time and dance session for students who attended the event.
Although the event was targeted towards freshmen, students from other years attended. Freshman Emily Boettcher and Mallory Beane, residents of Baldwin-Jenkins, attended the event with friends and were excited to see the puppies.
"We all got some puppy therapy," freshman Boettcher said. "It was great." Even with rain and wind, freshmen gathered in front of Baldwin-Jenkins to show off their dance moves and swing dance skills. Food and drinks were provided inside of Stewart, where students chatted, ate caramel apples and sipped on apple cider.
"The caramel apples were a smash," Boettcher said. "I loved them."
Along with music and food, the event included activities such as croquet outside of Stewart, sack races and relay games.
"This event is really building community between the dorms," freshman Mallory Beane said, "I don't know half of the people here."
Beane and other students agreed that the event was great and that the apple cider and caramel apples were great. The activities and dancing was a great way for freshmen from all the dorms to come together, Beane said.
"This is the first time all of the freshman dorms have been together," Beane said. "It's pretty cool."
Contact Krystiana Morales at kmorales17@my.whitworth.edu