by Courtney Murphy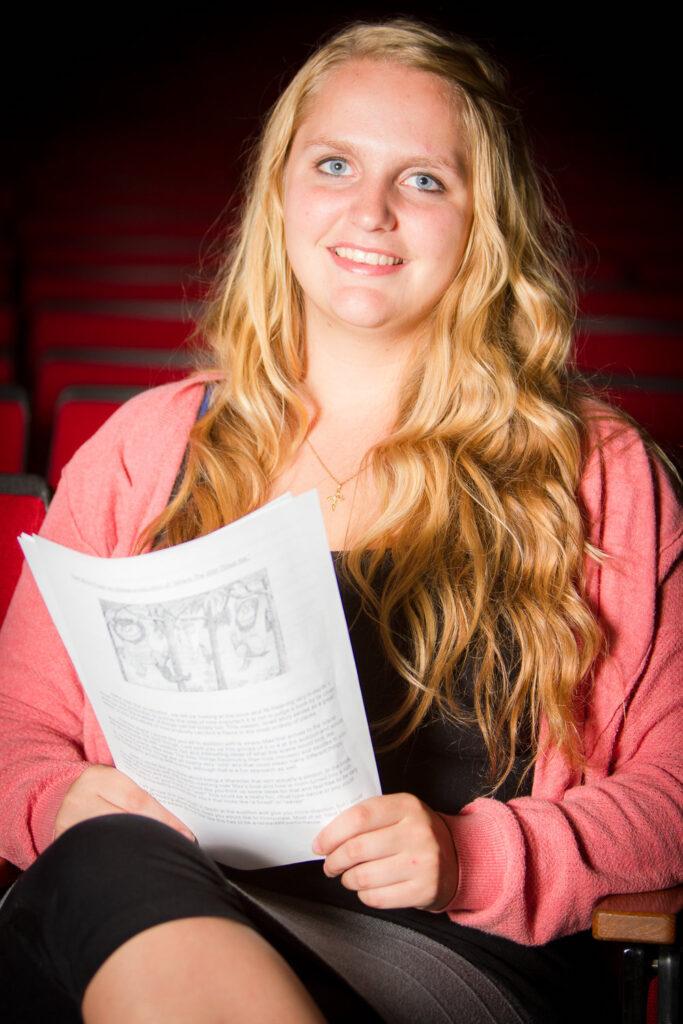 Name: Kacey Cockerill, director of the Frosh On Stage production of "Where the Wild Things Are"
Grade: Junior
Major: Theater
Whitworth is full of talented artists-from painters to musicians and everything in between. A prominent artist on campus this fall is junior Kacey Cockerill, theater lover and director of the Frosh On Stage production of "Where the Wild Things Are." Frosh On Stage is a short, student-directed production that the Whitworth theater department puts on every year featuring an all-freshman cast.
Cockerill became involved in theater during high school, playing characters such as Miss Maudie from "To Kill a Mockingbird," and continued her involvement here at Whitworth in many different ways.
"I've been on the acting track and taken classes and have been part of costuming," Cockerill said. "It's mostly been the performance and costuming, but I've tried to learn stage tech and I've just started directing."
Directing Frosh On Stage has been a completely new experience for Cockerill.
"Because of my attitude and love of the department, they asked me to direct," Cockerill said.
As she was part of Frosh her freshman year, she was happy to take on the commitment even though directing is new to her.
"[As director] I gather the cast by holding auditions and organize what we do with the script," Cockerill said.
Another part of her job is giving her interpretation of the story to the cast and crew in the way she envisions the audience will love best. As for whether she enjoys acting or directing more, Cockerill is unsure.
"I'll decide when I'm done—both are equally fulfilling," Cockerill said.
The most rewarding thing about theater is that it's not just performing on stage, it's getting a group of people together and creating something beautiful out of almost nothing, Cockerill said.
Cockerill has high aspirations for her theater career. After she graduates from Whitworth in 2016, she wants to move to a big city like New York or Los Angeles and work at a major theater. In the future, she wants to use her degree and experience to work on costuming for Disney or even be a Disney Princess herself.
Cockerill's Frosh On Stage production of "Where the Wild Things Are" opens Oct. 5 in Stage Two at 4 p.m.
"It's going to be a lot of fun and a good relief from homework so everyone should come," Cockerill said.