by Daniel Lee
Well-known artists joined Whitworth musicians Friday, Sept. 20, filling the Hixson Union Building with the sound of their instruments and voices.
Wild Belle, joined by groups Saint Rich and Mama Doll, came to Whitworth and performed in the Multipurpose room.
The groups' individual styles of music meshed to create a relaxed, yet high-energy environment and the audience swayed along to the music.
Although the audience only numbered about 80 overall, long-time fans and strangers to the groups came together to let loose and dance to the catchy tunes resounding through the HUB.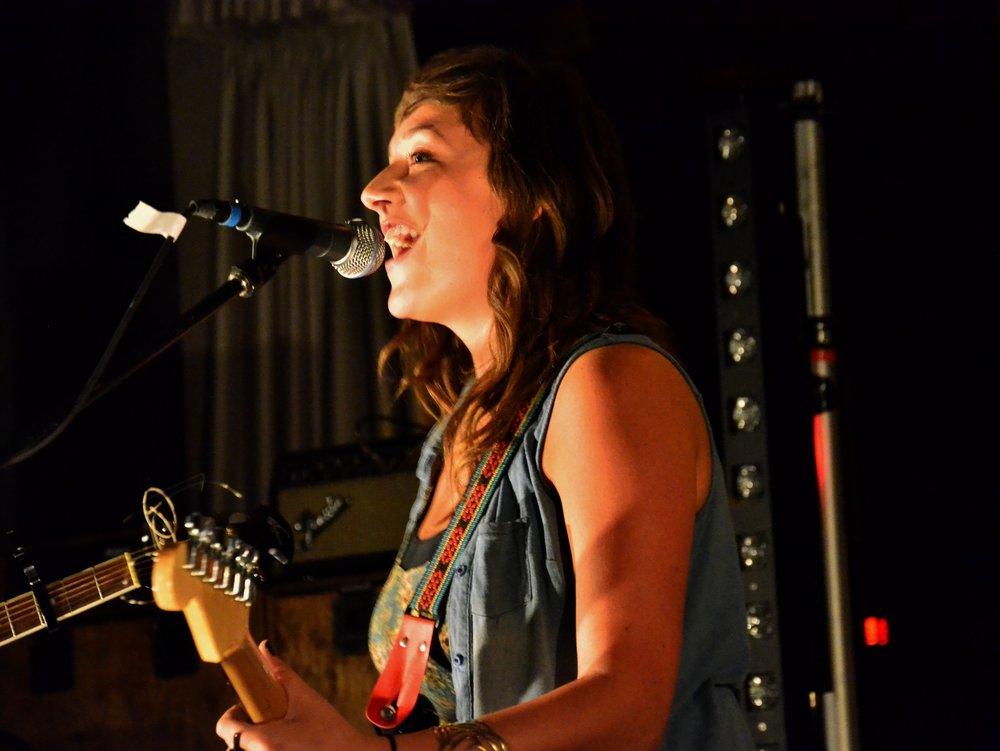 Wild Belle is an American indie rock band made up of siblings Natalie and Elliot Bergman, who began their group in 2012. They debuted in March 2012 and are steadily growing in popularity all across the US.
Wild Belle's music has an uncommon sound, primarily being indie rock with a mix of reggae and other styles. This difference in style sets the group's performance apart from other concerts.
"I kind of would hope that [the audience] will be a little open-minded with their taste of music, because while it may not be everyone's favorite genre, I think that everyone would enjoy listening to them if they went in with an open mind," Activities Coordinator Kevin Gleim said.
The audience members' reactions clearly fulfilled Gleim's hope. Although the audience was small, the majority of the attendees were dancing along to songs some of them had never heard before.
Niko Aberle, a junior studying peace studies and Spanish, was among the many attendees that were new to Wild Belle's music.
"I pretty much know nothing about Wild Belle, except for my friends who did know it just told me to go," Aberle said. "So I went and it was freaking awesome."
In addition to the positive reception of Wild Belle, many audience members enjoyed the other two groups that performed at the beginning of the concert.
Saint Rich, a talented group of musicians from New Jersey, performed immediately before Wild Belle.
Preceding Saint Rich was opening band Mama Doll, a local band, which includes current Whitworth student, junior Austen Case.
Case was excited to open the concert for Wild Belle, a band she said she personally enjoys listening to, Gleim said.
The concert appeared to be an advantageous opportunity for lesser-known artists to connect with the open-minded audience members of Whitworth who came to the HUB expecting non-traditional music.
Seniors Heather Glady, Jessica Shepherd and Brendan Nyhan said they had never before experienced the artists who performed.
Glady, a senior history major, said she enjoys finding interesting bands about which she has never heard and said she felt she was able to discover a new music group at this concert.
The show was soothing, energizing and created a fun environment for dancing.
Despite the small size of the audience, the show was an enjoyable experience that allowed students to hear music from a genre not normally heard at Whitworth.
Contact Daniel Lee at daniellee17@my.whitworth.edu