by Kailee Carneau
This weekend marked the kick off of Whitworth Theatre's spring production, "Enchanted April." The play is a romantic comedy, centered around two housewives from London who vacation in Italy. As the story unfolds, the two of them get more out of the vacation than either could have anticipated.
Performances were on Friday, Saturday, and Sunday. The Friday showing was incorporated into Whitworth's semi-annual Faculty Development Day. The faculty joined one another for dinner and were invited to see the show altogether Friday evening. Many of the faculty stayed to enjoy the show along with other members of the community, and Whitworth students.
Amongst the crowd was Stacy Keogh-George, assistant professor of sociology.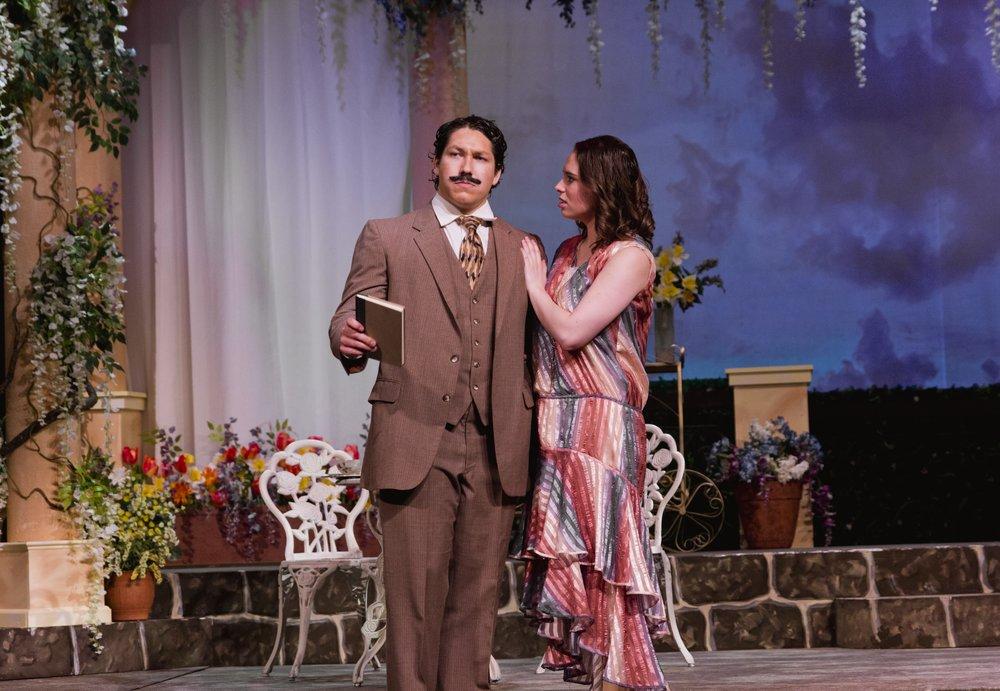 "It was great, the set was beautiful, the students did an amazing job," Keogh-George said.
The two main characters, Lottie Wilkins and Rose Arbuthnot, are played by juniors Michela Munoz and Alanna Hamilton.
"It was funny, there were parts that were really sad, the characters had really sad stories to tell, so it was fun to see them develop throughout the play," George said. "I got really involved with a couple of the characters, they did a great job connecting with the audience."
Many hours of design and practice have been put into the production. Typically, the cast has been rehearsing six days a week, for three to four hours a day, since the start of spring term. Aaron Dyszelski, a fifth year professor of theater design and tech, has been one of the many people putting a lot of time in to help bring the play to fruition. Dyszelski is heading up costume and set design for "Enchanted April."
"I think it's not a well known-script, so people aren't sure what to expect, but it's got a little bit of everything, it's funny, there some serious moments, Dyszelski said. "All the characters are real people dealing with real problems."
The production is guest directed by Jadd Davis, Artistic Director for Coeur d'Alene Summer Theatre. This is his first production with Whitworth, but he has acted and directed on many other occasions for local theaters.
The show's final weekend is March 11 and 12. The show will start at 7:30 p.m. both evenings in Cowles Auditorium and runs about two hours. Whitworth students get in free with student I.D.
Contact Kailee at kcarneau17@my.whitworth.edu