by Mikayla Nicholson
Stoneware with colored inlay, wood porcelain and porcelain with colored inlay are some of the materials that four artists have used in their work currently on display in the Bryan Oliver Gallery.
The Ceramics Invitational opened Feb. 18, featuring original pieces by artists Lisa Nappa, Terry Gieber, Chris Tyllia and Gina Freuen.
"Everything we do finds its way into the studio," Gonzaga art professor Terry Gieber said at the artists' panel.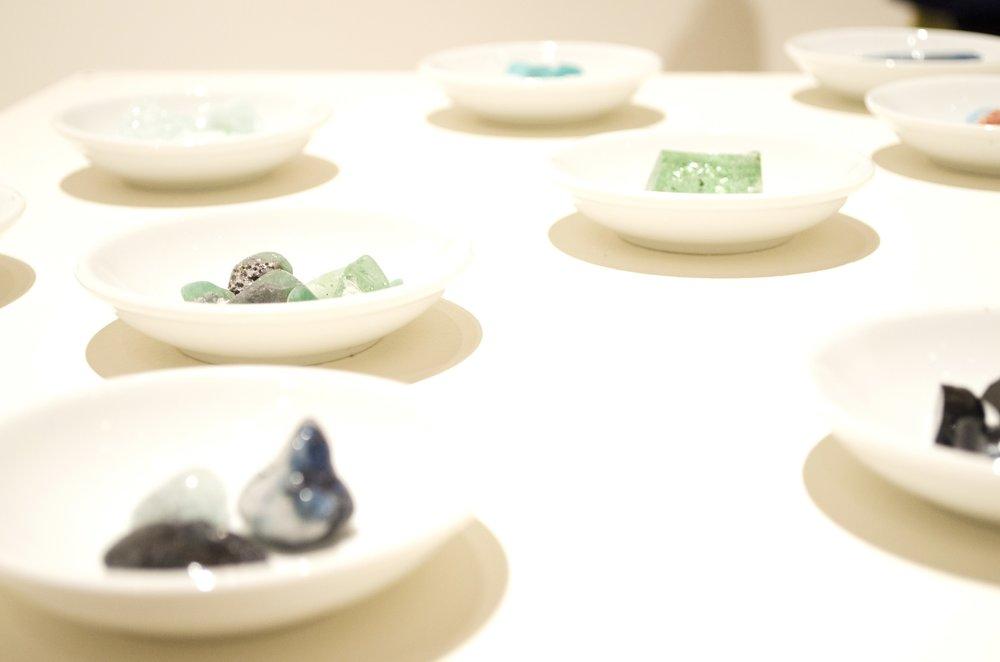 Nappa, department chair and art professor at Eastern Washington University, said her pieces are influenced by water and bringing things back to their simplest form.
"Water is a fleeting moment," Nappa said.
Tyllia's ceramics are conceptual and were made with mixed media. His pieces play with color, reflection, liquid and light.
"Could I make them ever again? Probably not," Tyllia said. "That's OK; they're precious that way."
Freuen, an instructor of introductory design, drawing and ceramics at Gonzaga University, has worked in ceramics for 40 years.
"I tried a pottery class in college and I loved it," Freuen said.
When Freuen makes a piece, she usually either begins by drawing on paper or by visualizing the form in her mind.
"I start off with a basic shape in mind, whether it is a teapot or vase or cup," Freuen said. "I problem solve, making it with wheel throwing or a combination of wheel throwing and hand building."
If someone is interested in learning how to think critically about art, Freuen said they should take classes or go to museums and galleries.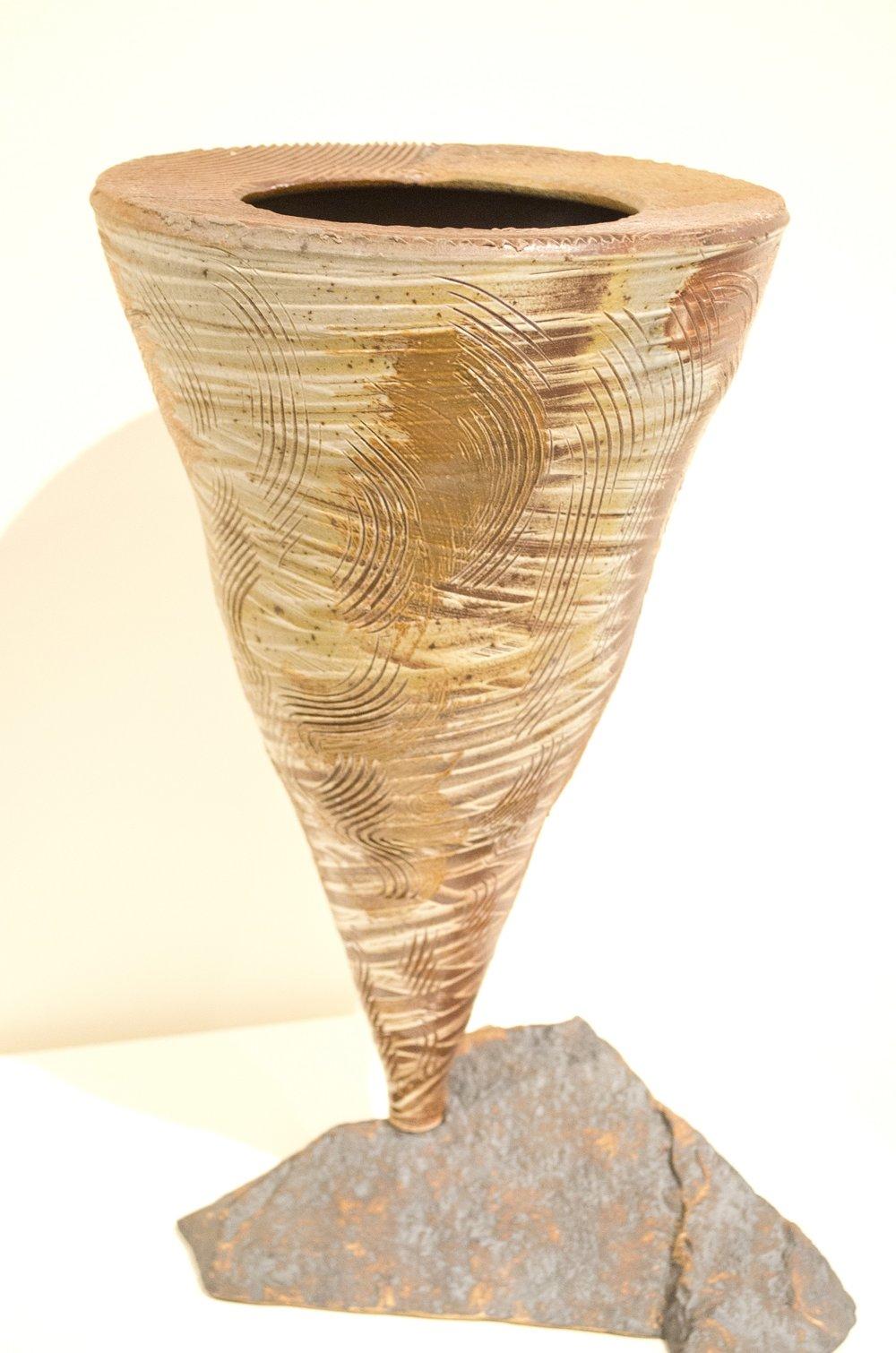 "Start seeing things that you like and think about why you like them," Freuen said. "Find out what makes them valuable. Which usually means it's original and that it was created by someone's hands and not a machine, the artist is there."
Lately, Freuen has been going through changes in her style of work.
The work Freuen made in the past was more whimsical and marketable.
"I am blessed because I'm at the stage financially that I can create work that is meaningful to me. I can make a piece that fulfills a personal story without worrying whether I need to sell it to buy my clay," Freuen said.
The work she currently does is more compositional and narrative than her earlier work.
"My parents have needed care to reach the end of their journey," Freuen said. "The narration has a lot to do with the floating form that appears to be reaching out for help or solace."
The work is personal to Freuen, but the form sometimes represents something different to other people, she said.
"It isn't important if you read or interpret the same story as mine. I would hope you will find your own meaning." Freuen said.
Lance Sinnema, gallery director and art professor at Whitworth, curated and organized the event.
The gallery supports the art department and its programs, Sinnema said.
"We try to bring in artists that show a full range of media types so that different classes can come in and connect with what they're seeing," Sinnema said. "We haven't had a ceramics show here in a long time."
Sinnema was interested in bringing in artists who show a broad range of practice. He wanted students to be able to see the variety of possibilities that ceramic art presents, he said.
Contact Mikayla Nicholson at mnicholson17@my.whitworth.edu