By Emma Maple | Staff Writer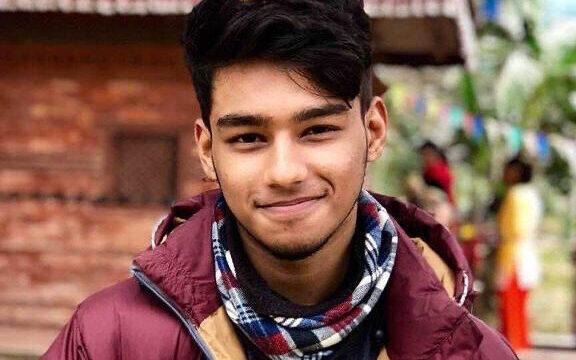 At 20 years old, Whitworth international student Niraj Pandey has already co-founded a nonprofit that has raised over $200,000 and fed over 750,000 people from over 11 districts in Nepal.
Feed the Hungry Nepal is a legally registered nonprofit that aims to eradicate hunger by distributing rations, as well as offering lower prices by multi-sourcing their food stock and selling it for no profit.
Pandey says that the idea for this organization came after he and a friend went to an Enough is Enough protest in Nepal. According to the Wire, the protests demanded improved COVID-19 testing, quarantine facilities and accounting of government spending.
During the protest, police arrived on the scene, shooting water cannons and releasing tear gas. "I got hit with a water cannon," Pandey said. "We decided we should not do protests."
Rather, he and his friend looked for a widespread problem that they could make an impact on. "My friend [said] 'Let's make a radio show and call all these government numbers, ask them the hard questions and record it,'" Pandey said. His response was: "No, let's not do that. I want to go to university, not be in jail."
Rather than potentially being thrown in jail, they decided to go out and feed people. In the beginning, they took Pandey's dad's scooter, bought some food and began handing it out to people on the streets. "Food insecurity [especially] impacted a third world country like Nepal. When everything shut down, people were literally starving," Pandey said.
Their movement started out small, with just Pandey and a few friends collecting donations and then giving out food to those in need. To raise awareness, they made a video of the horrible conditions that many people face in the slums of Kathmandu. The organization then decided to apply both for nonprofit status and for grants. Feed the Hungry Nepal ended up raising thousands of dollars. The movement is still operating, even though many of the founders, including Pandey, have left.
Pandey came to the U.S. this year to get a better degree in psychology than his country could offer.
"I looked at the syllabus [for psychology degrees in Nepal], and I already knew about 70% of the course," he said. Subsequently, he began applying to and was accepted at many U.S. colleges. He chose Whitworth due to advice from a counselor and the scholarships that were offered.
Pandey's drive to help other people is now being channeled into the field of psychology. He's particularly interested in the field of perceptual transduction, which, according to Pressbooks, is the phenomenon of stimulating neurons in order to allow individuals to perceive something that doesn't exist in reality. "I want to work on and contribute to [this field], because there's really nothing that's been done in that regard."