Taylor Swift's album "Midnights" breaks records and Ticketmaster.
By Ruby Brady | Staff Writer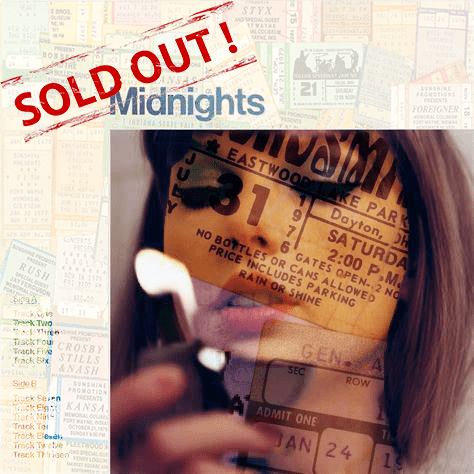 Taylor Swift's new album, "Midnights," has swept the nation and broken historical records, such as Spotify's most streamed album in a single day. Swift has built an adoring fandom that has led her to success. One of the album's hits, "Anti-Hero" reached number one on the Billboard Chart. The album put Swift an inch closer to becoming the artist with the most number-one singles on the Billboard Chart.
The album is well-written, but I prefer other albums to this one. For example, "Folklore" and "Evermore" were some of my favorite albums she's made because of their calm, relaxing tone. That being said, "Midnights" fulfilled the tastes of many Taylor Swift fans.
Junior Jamie Gassman gave his perspective on the album. "I think it's very, very good. I would say it's top three albums," he said. He added that his favorite songs are "Bejeweled" and "The Great War." 
On Nov. 1, Taylor Swift announced a huge 2023 stadium tour, and the tickets went on sale on Nov. 15. People were in queue lines with over 2,000+ people; some didn't even get tickets after waiting hours in queue lines.
"My friend did spend $1,000," said first-year Connor White, about a friend who purchased tickets to one of Swift's concerts in Arizona.
Meanwhile, according to Gassman, he "got the mid-range tickets when they first launched at $49-79. . . before fees. We got four tickets total; it came out to $406." 
Recently, Ticketmaster canceled the general sale because they sold out of tickets. Resellers who managed to purchase tickets are driving up prices, making fans pay outrageous amounts.
Gassman added, "I think that [Taylor Swift's] eras represent the diverse student body because you've got a lot of different opinions on this campus, and different feelings and different personalities."