by Willa Schober
Walking into Boots Bakery & Lounge, one notices soft lighting, a rustic bar counter and the aroma of freshly ground coffee. On Wednesday evenings, there is also the soft murmur of distant computer speakers and people discussing can be heard from the back of the small downtown cafe, as people deliberate the implications of such subjects as sleep cycles, body language, the power of the phrase "thank you," and the eco-friendly way to use a paper towel.
Technology, Entertainment, Design (TED), a nonprofit organization that shares ideas by providing a forum for innovative speakers, began posting short, thought-provoking seminars commonly known as "TED Talks" online for free. The TED archives now consists of thousands of videos, and many have received critical acclaim.
Local designer Alan Chatham has begun presenting these videos in a new light by showing them on Wednesday nights at Boots.
At these events, members of the community are invited to watch two segments of TED Talks in a group setting while enjoying the vegan and gluten-free menu at Boots. After watching the videos, the group partakes in a lively discussion.
As with a book club, participants are able to discuss the themes of the videos shown, as well as share their reflections.
"I love books and I love TED Talks; what's not to love?" participant Lori Decicio said.
The size of the group varies from week to week, regular attendee Cynde Chatham said.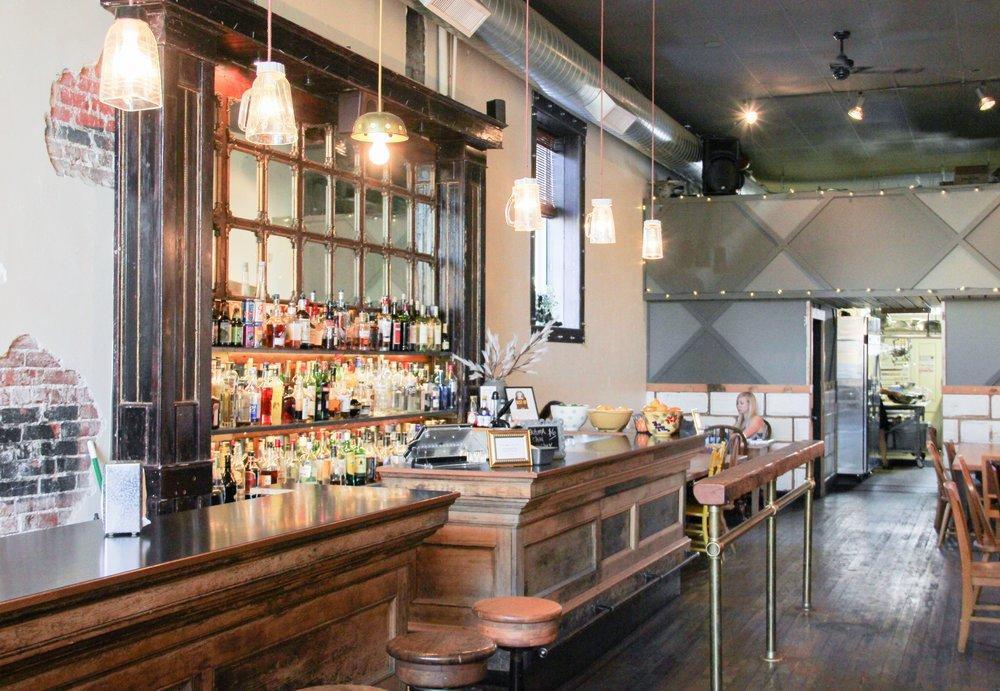 During the meeting last week, the group was smaller than usual, Cynde Chatham said. Five women sat around one end of a dining table, some of them sipping on lattes and others munching on salads from the deli case. A laptop hooked up to speakers sat on other end playing Julie Burstein's TED Talk titled, "Four Lessons in Creativity."
Several artists in the group said they connected with the underlying subject of Raku pottery. Others said they drew inspiration from the connection Burstein made between art and the joys and tragedies of everyday life.
Though organizers said they had not planned on addressing 9/11, the Burstein lecture touched on the photography of Joel Meyerowitz, who was allowed unrestricted access to the wreckage of the 9/11 attacks.
In the video, Meyerowitz discussed the sorrow expressed through his art. That segment of the video led members of the group to reflect on their own memories of the national tragedy.
The Burstein lecture was followed by Gavin Pretor-Pinney's light-hearted seminar on the Cloud Appreciation Society called "Cloudy With a Chance of Joy." That video brought forth discussion of the unique beauty of clouds, which is a commonly overlooked phenomenon, Pretor-Pinney said.
The two videos shown together inspired discussion from all participants, particularly given their varying themes.
"Discussions are always on topic and interesting," Cynde Chatham said. "We host a mixed age group from lots of backgrounds."
The size of the group depends on the subjects addressed and the schedule of individuals; attending every meeting is not required.
"We have between 6 to 10 people come a week," Chatham said. "We are happy to expand and excited about kids getting back to school and reading about it."
Boots Bakery and Lounge is located at 24 West Main Avenue. Meetings take place every Wednesday at 5:30 p.m.
Contact Willa Schober at wschober-hockman14@my.whitworth.edu