by Stuart Hopson
More than one-third of marriages stem from online relationships, according to a study conducted in the spring of 2013 by Proceedings of the National Academy of Sciences of America.
With the emergence of more dating sites, people have been turning to the Internet to find their mate.
Reasons for the rising popularity of online dating include busy work schedules, social anxiety, mobile lifestyles and living in remote locations.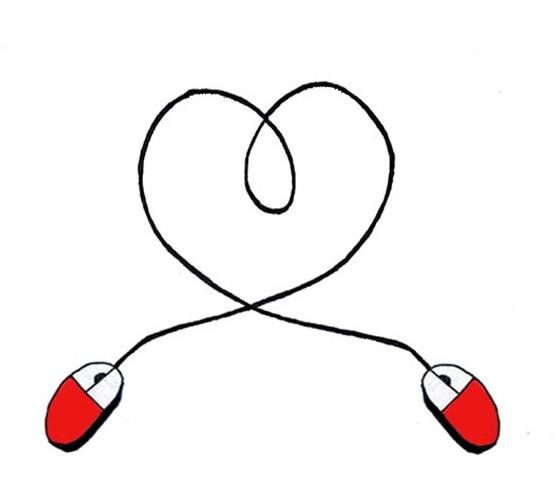 The most common reason for online dating is convenience, said Alan Mikkelson, associate professor of communication studies.
"It's convenient for people who work a lot to make connections," Mikkelson said.
The advancement of technology has caused people to be more connected than ever by way of computers, tablets and cell phones.
"People are feeling more isolated than before; online dating creates a more comfortable way to meet someone," Mikkelson said.
Some have different reasons for seeking out a mate online.
"I got out of a bad relationship, and I wasn't ready to meet people face-to-face," sophomore Meaghan Houser said.
Houser has been in a relationship since December with someone she met online. Houser's choice of dating website: OkCupid, a free dating website.
"I was able to be myself [online]," Houser said.
Even with all the success stories of online dating, there are risks to be aware of, just as with any form of dating. Deception is much easier online, as demonstrated in the 2010 documentary and subsequent TV show "Catfish."
"People falsify their profiles; it's one of the biggest problems," Mikkelson said. "[They use] dishonesty to make themselves more appealing."
The most common untruths deal with age, physical features and finances, according to Statistic Brain.
Even with the inherent risks of dishonesty, the social taboo is lessening.
"It's shifting," Lecturer of Communication Studies Joy York said. "Relationships are coming from these venues."
Success stories are causing online dating to become more popular, Mikkelson said.
Even with many success stories, resistance to online dating is still prevalent.
"People are shocked that it worked," Houser said.
People feel a skepticism that online dating attracts only people who are desperate or shy, York said.
"Anything that comes along that is not traditional there is often a negative response," Mikkelson said.
The access of information on dating sites is much like the information on Facebook. Pictures, age, schooling and occupation still headline a profile; the intent is merely focused on romantic relationships.
Facebook has produced relationships, but unlike dating sites, Facebook focuses on networking.
Many dating sites can be found catering to a variety of demographics. Some lean more to long-lasting relationships, and some more to the short-term. The dating websites are so prevalent that almost everyone can find a site that caters to them.
Some sites specialize in specifics such as a common faith. Christian Mingle is one such site, advertising with the slogan "Find God's match for you."
Other sites, such as BlackPeopleMeet, accommodate a single race.
Online dating and conventional dating share the attribute of people coming together by common interests. However, there are subtle differences between the two.
"There are different kinds of information in these different kinds of settings," York said. "You get more information online, but offline you get a shared experience. Online requires work to have a shared experience."
Much like conventional dating, online dating has its pros and cons.
"It's not better or worse," Mikkelson said. "It's different. The upside is there are more options though the downside is people become pickier with these choices."
Roughly four out of five single people in the United States have at least tried online dating, with Match.com being the biggest provider of the service at just under 22,000 members.
Whether or not one chooses to find love online or by more conventional means, the statistics show that online dating is rising due to advancements in technology, according to a January 2014 Forbes article.
"[Online dating has] much less of a negative connotation than it used to [have]," Mikkelson said.
It is a way for busy people to connect and make themselves available, and it is a tool to conveniently survey a lot of people, York said.
Online dating provides another venue for people to meet one another, network and enjoy human contact. Whether it stays two-dimensional or progresses into a face-to-face relationship, 40 million Americans have given it a shot, according to Match.com.
Contact Stuart Hopson at shopson17@my.whitworth.edu