by Kelli Hennessey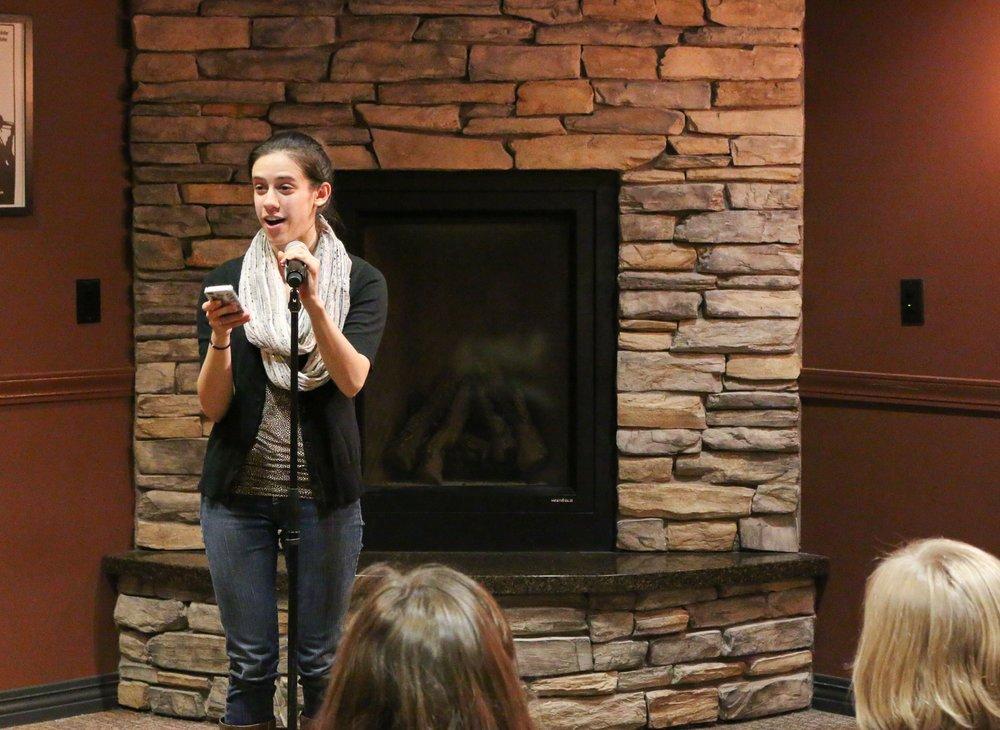 On Friday the 13th, the eve of Valentine's Day, the English department club Westminster Round hosted Bad Love Poetry, an event created to irreverently celebrate the holiday and the best of the worst love poetry that can be culled from the Internet as well as past diaries of Whitworth students.
Junior Molly Rupp is treasurer of Westminster Round. The event was fun because of the collective cynicism—Bad Love Poetry is a non-traditional way to celebrate using a familiar form, Rupp said.
Junior Nick Avery, vice president of Westminster Round, served as the host. He opened the event with a reading of Kristen Stewart's "My Heart is a Wiffle Ball/Freedom Pole," and encouraged audience members to get up and read poems of their choosing. The club also provided poems for volunteers to read.
The lightness of the event was reflected in the enthusiasm of both audience members and participants, many of who laughed their way through recitations.
The event was run open-mic style, allowing any willing participant to take the stage and read. Of the 40 or so attendees, around 10 students volunteered to entertain the crowd with poems mostly found on Google and read off of smartphones.
Senior Hannah Cruze shared "The Socially Awkward Love Poem" found online, while senior Kyler Lacey took to the stage between poems to encourage audience participation and tell jokes. He also read from his own original work about two things he loves very much—cars and girls.
Other poems read included "The Worst Love Poem That Fails to Use the Word Lame" by Aimee Salter, "The Worst Love Poem Using the Word Lame" by Andrea Heinecke, "A Twilight Saga Poem, For Twihards Only" and "Nora, the Maid of Killarney" by William Topaz McGonagall.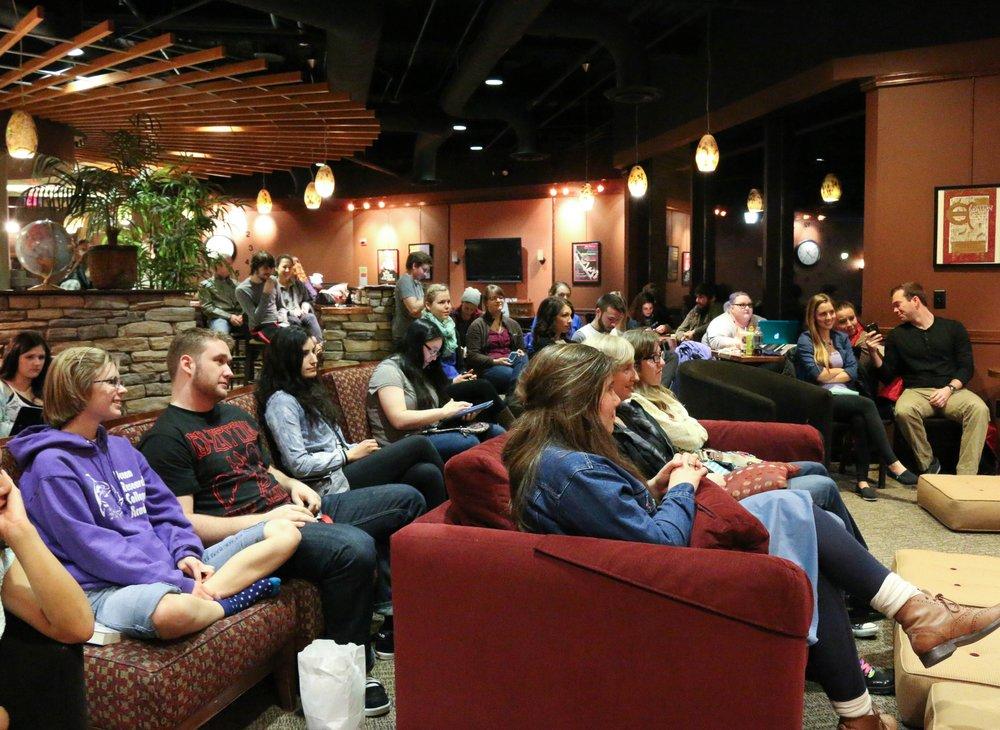 Junior Dana Stull also shared original work. Stull and junior Audrey Strohm read excerpts from Stull's journal, written while Stull was at Lutheran confirmation camp during eighth grade. Stull's work included both poetry and prose excerpts, including this untitled piece:
Steven Potter
is wearing a
cute sweatshirt
without a shirt
underneath.
Hallelujah!
An annual event, Bad Love Poetry is an opportunity for students to meet, laugh, and share in some great bad poetry.