by Melissa Voss
As part of this week's Homecoming festivities, Jerry Harris, a noted hypnotist and author came to Whitworth and hypnotized eight willing Whitworth students. The Sept. 30 show was just under two hours and had the audience laughing the whole time.
Harris randomly selected eight eager audience members to go up on stage and be hypnotized.
He also encouraged any other members of the audience to perform the relaxation in order to become hypnotized as well.
A few audience members became hypnotized and Harris gave them a post-hypnotic suggestion which led to them to stand up and chant his name when he introduced himself saying, "My name is Jerry Harris!"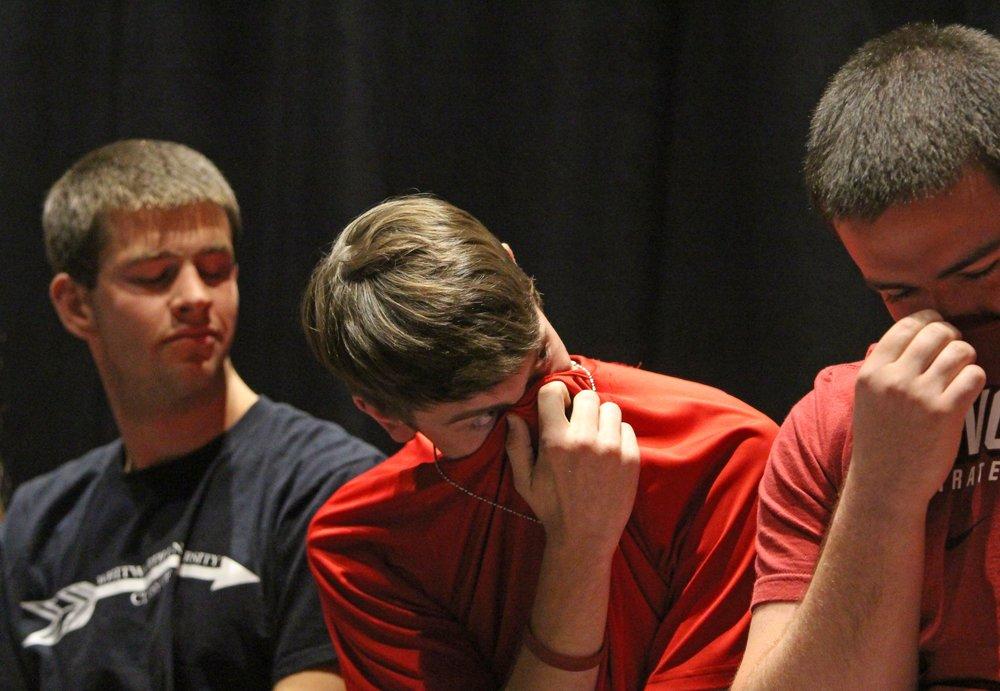 Many of the volunteers who were hypnotized on stage performed hilarious activities that Harris suggested.
"They respond to suggestions however they feel appropriate," Harris said.
At one point in the show, volunteers believed that paper napkins were actually $100 bills. Harris convinced the volunteers to store their cash somewhere on their person, which for many, meant straight down their pants.
After the show, sophomore Jake Elder was very confused about the large stash of napkins he had stored in the pockets of his shorts.
"I have no idea why they are there," Elder said.
Throughout the evening, the volunteers performed as Miley Cyrus and her backup dancers, Russian ballerinas who spoke fluent Russian–or what they believed was Russian–and even strutted their stuff as fashion models.
Freshman Joe Spencer, one of the volunteers, had been hypnotized before.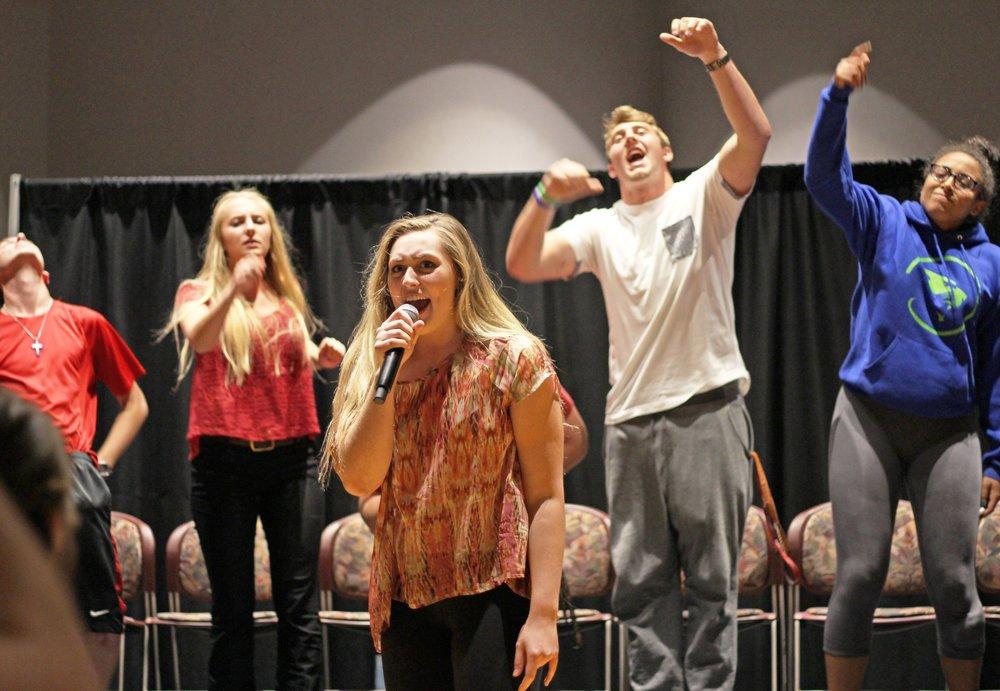 "It felt pretty much the same and I remember everything…I knew what was going on," Spencer said.
Despite being aware while hypnotized, Spencer still responded to Harris's suggestion that he was "Tinker Bell, King of the Sugarplum Fairies," a title which he defended by flapping his arms like they were wings.
"It was kind of embarrassing," Spencer said.
Many students attended the event in order to celebrate homecoming and take a break from studying.
Freshman Dillon King was impressed with the show.
"It was really interesting," King said. "Hypnotism is different than you think."
Harris made sure to keep the show PG-13 and respected the volunteers on stage at all times.
"We become a team," Harris said. "I would never suggest something that I wouldn't do myself."
That meant that Harris assured students before the hypnosis that they would not remove any clothing, would replace curse words with foods and would not, under any circumstances, be told to make animal noises.
Harris made the hypnotism process look easy.
He played calming music to relax his subjects and made sure that they main- tained eye contact with him while he slowly talked them through a relaxation exercise. This was meant to encourage their brain to produce alpha waves, which creates an environment similar to the state of mind prior to sleep, Harris said.
"All it is relaxation," Harris said. "One hour under hypnosis is equivalent to getting eight hours of quality sleep," Harris said. After their time under hypnosis, the participants verified this statement.
"I really feel well rested," Elder said, despite the extensive amount of activity he performed, including dancing and singing.
Harris's career in hypnosis began in 1988 with his wife Linda after he had a major health scare.
"Hypnosis really saved my life," Harris said.
Hypnosis is medically proven to relieve stress, said Harris, who has authored 24 self-help and hypnotherapy books.
Students believed that the participants were really in a stage of hypnosis as well.
"The brain is so susceptible to anything," freshman Mae Curtis said. "It's fun and scary."
Whitworth students were glad to welcome Harris to campus in order to kick off Homecoming with some "good, clean, quality fun!"
Contact Melissa Voss at mvoss19@my.whitworth.edu