by Melissa Voss
Boppell Coffeehouse provided students with a relaxing way to decompress before finals week, and saw a large turnout of students.
"It's so lively here," sophomore Ashley Yang said.
The event, a Boppell tradition, drew students in with the promise of free coffee and student performances.
"Who can say no to free coffee?" Boppell senator Norma Heredia said about why some students came to the event.
Along with the coffee provided by Boppell, the night featured live performances by Whitworth students.
"Whitworth students are always good at wanting to express their talent, which is great because everyone is so talented," Heredia said.
Karina Dautenhahn, a junior, attended the event in order to support some friends who were showcasing their talents.
"It's like a talent show," Dautenhahn said.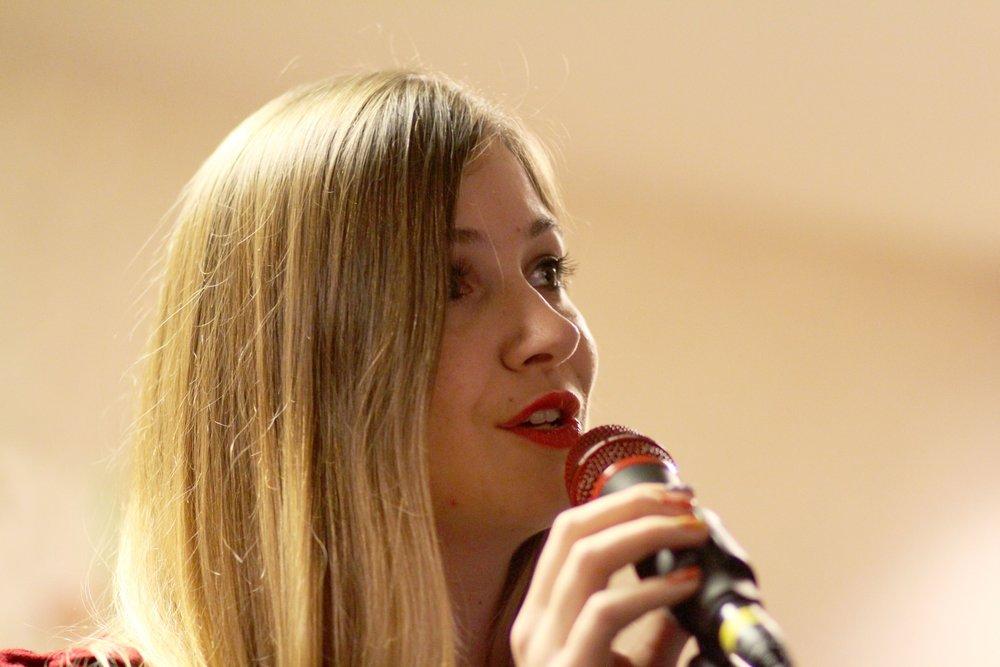 Amidst the rumble of the crowd and the music, the event offered students the ability to learn about the importance of mental illness awareness. Boppell leadership teamed up with the HEAT, Whitworth's health organization, to put on events simultaneously. The HEAT provided free popcorn, displayed pieces of art and contributed slam poetry to the coffeehouse performances to facilitate discussion about mental health awareness.
Through the help of Off the Page, a poetry club, the HEAT was able to bring in performers for the coffeehouse event who shared slam poetry about the topic. The partnership of the two events provided an atmosphere for students to come and feel comfortable, following the theme of "finding your shalom."
"The HEAT is doing amazing things on campus and had a truly positive impact on our event," Heredia said.
Although the recent windstorm caused some setbacks in the advertisement of the event, Boppell was able to recruit many performers for the event.
"It just goes to show how amazing Whitworth is," Heredia said. "When someone is in need the community comes together to help each other out."
Unplugged events, such as the Boppell Coffeehouse, provide students an opportunity to showcase their talents in a comfortable atmosphere.
"These kinds of events helped build confidence within the little family that you already have built here," Heredia said.
Providing a chance for students to either express themselves, or enjoy the talents of others, was the main goal of the event.
"The talent on our campus is just unbelievable," Yang said. "It is all too great to leave. It's just really nice, warm and relaxing."
Boppell residents appreciated the event as well.
"It's just like Whitworth is one big family," Heredia said.
Contact Melissa Voss at mvoss19@my.whitworth.edu