by Jordan Coleman | Staff Writer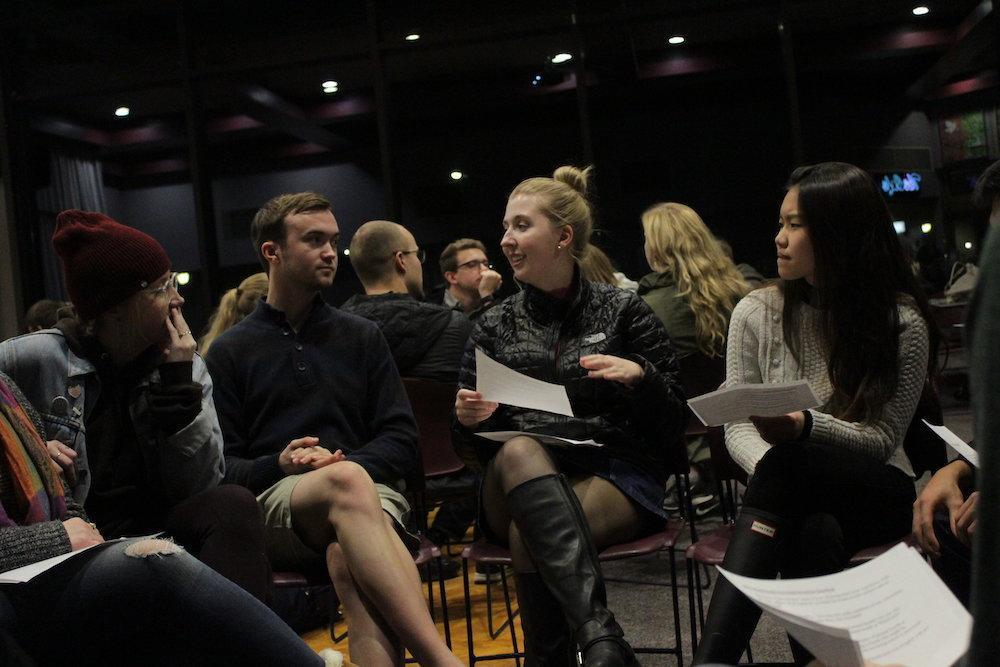 ASWU hosted its second town hall meeting last night. This month, the topic regarded mental health as a whole, coupled with its prevalence on campus. The questions specifically addressed different issues with Whitworth's culture including the 'nice' mentality and the administration's involvement with education and support. There was discussion around how individuals feel about turning to peers and mentors regarding their personal struggles, while also sharing personal stories.
The Nov. 13 meeting kicked off with a TED Talk video by Sangu Delle called "There's no shame in taking care of your mental health." Delle is a man from Ghana who struggled with anxiety throughout his life and never understood how to handle it within his culture. He mentioned in his speech that "being honest about how we feel does not make us weak; it makes us human."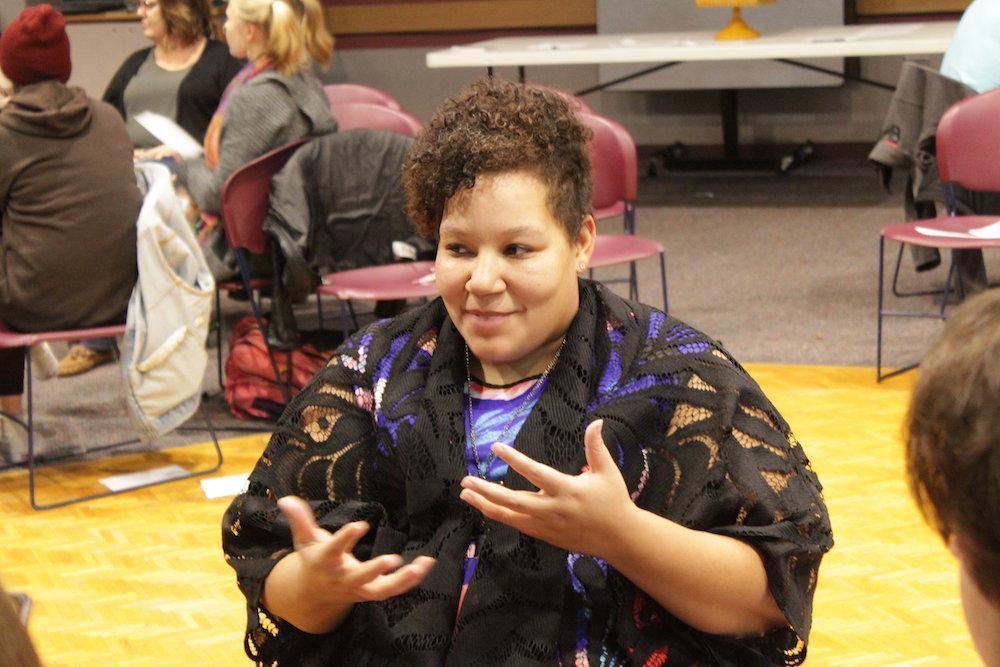 As the discussion began, each small group talked about their understandings of what mental health meant and how they saw it in the Pirate community. One of the most conversed topics was "Define the 'Hello Walk-Mentality.'" Some responses referred to people simply saying 'hello' to each other when walking to class. Others said it was a negative mentality, referring to the 'fakeness' of the surface-level interactions.
Participants discussed the questions and shared their diverse perspectives as others listened to their stories.
Some students who had not attended the previous ASWU town hall meeting felt that they benefited from the experience connecting with other students.
"It was really eye-opening because it made me realize how many other people felt the way that I did about the Hello Walk and the mentality that everything should be fine all the time," freshman Anna Rajala said. "It made me feel better that I wasn't alone in that area but it also made me aware of how much I need to learn about mental health."
Strong negative stigma is sometimes attached to mental health, which can cause discrimination to those affected, according to the Mental Health Foundation. Some students related to this phenomena and used the town hall to learn about others' struggles.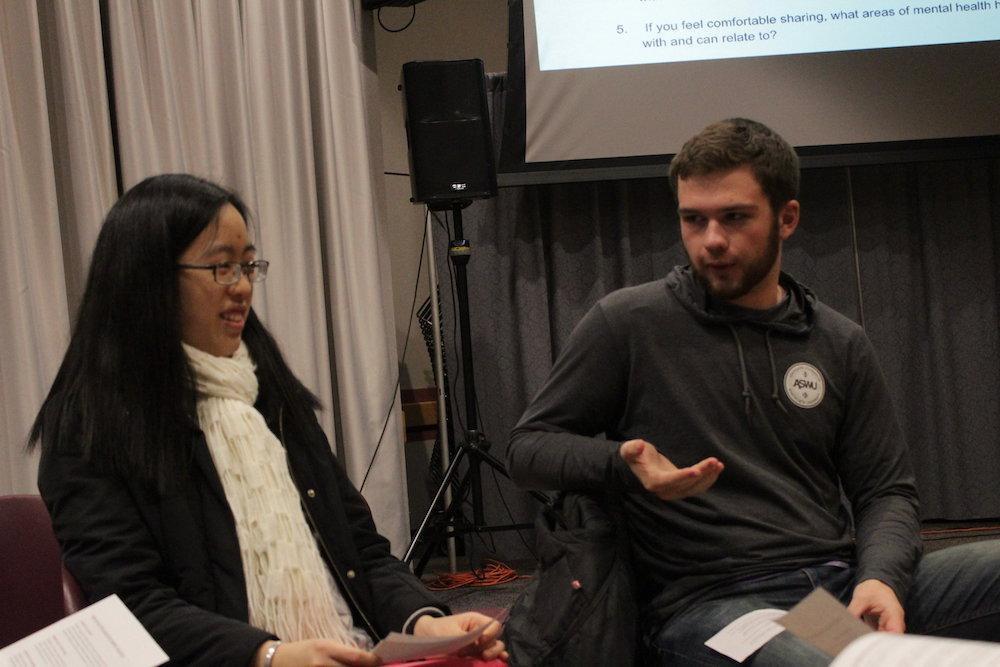 "Two things that really stood out to me were not stigmatizing mental health and that it's different from any other medical need," senior Alexander Bentz said. "If someone breaks a leg, they can go to the hospital and nobody will second-guess them. But if someone has any sort of mental health diagnoses, they are all of a sudden demonized in some capacity."
Compared to the previous town hall on "Take a Knee," some students thought this town hall seemed more authentic.
"The difference with this one was that it was more of a conversation, while the last one I felt like there was an assumption that there were two sides to the topic, and only one side was represented," junior Michaela Mulligan said. "This one had more people sharing their personal experiences and less tiptoeing around what they wanted to say."
Many students realized that there were resources for them to utilize if struggling with mental health, and that other people are experiencing similar situations.
"Everybody's experience with mental health is different and I need to be open to new interpretations everytime I meet someone who is struggling with mental health," Rajala said.
The next ASWU town hall meeting will be discussing the topic of women in science, technology, engineering and mathematics (STEM) at Whitworth. It will take place on Dec. 4 at 6 p.m. and all students and individuals within the Whitworth community are welcome.
Contact Jordan Coleman at jcoleman20@my.whitworth.edu.