by Joshua Worden | Staff Writer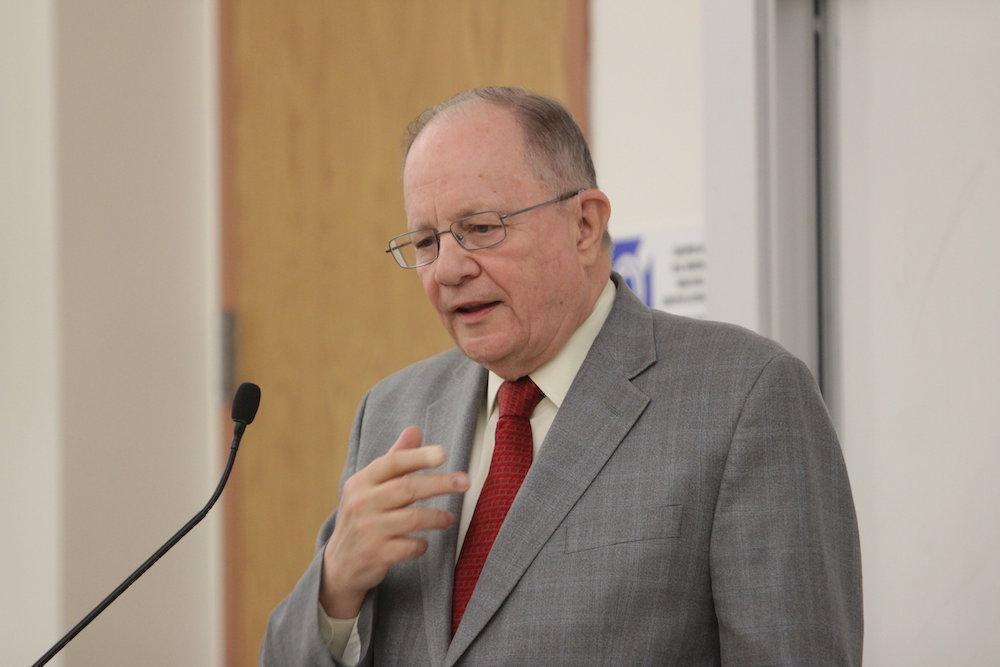 Washington state senator Mike Padden, a strong proponent of pro-life policy, spoke at Whitworth in an event organized by Students for Life. At the event, which featured a lengthy Q&A session, the senator faced tough questions about the legality and morality of abortion in the United States, and the event's overall tone underscored the divisive nature of the conversation surrounding reproductive rights.
Senator Padden opened the event optimistically, stating his sense that the battle for reproductive rights is leaning towards a pro-life victory. At one point during the event, suggested "divine intervention" had prevented the passage of certain pro-choice legislation. He echoed the common pro-choice legislative sentiment that the federal government does not have the constitutional authority to regulate reproductive rights, but also stated his belief that mothers who choose abortion should never face legal consequences. Padden suggested Planned Parenthood's increased presence in black neighborhoods indicates the organization's targeting of African-Americans for abortions.
Asked about abortion in the case of rape, Padden said that he recognized the difficulty of the issue, but still argued that abortion in the case of rape punishes the unborn child for the misdeeds of the rapist.
"If not here, then where?" Wilkinson said. "The university is definitely the platform for people from both ends of the [political] spectrum to be probing each other."
In accordance with that belief, Students for Life recently launched a program called "Life Dialogues" in which students with differing views on abortion can sit down and have a civil discussion about those issues.
While the event was accompanied by a distinct and noticeable tension, senior Sarah Dixit, who attended the event and serves as Treasurer of the Pro-choice student group Generation Action, remembered a similar event last year which she said was far less peaceful.
"It got really heated, just between the speaker herself and different individuals asking questions in the room," Dixit said.
Memory of that event provided the impetus for several members of Generation Action to attend Padden's Q&A.
"I just thought it was important to go to these events to make sure that the people we're bringing onto campus are respectful to students, because I think that was [lacking] in the event of last year," Dixit said.
Padden fared better than last year's speaker according to Dixit.
"Senator Padden was much more respectful when students were asking questions," Dixit said. Both Dixit and Celia Larson, also a member of Generation Action, expressed some concern that not all questions were answered fully.
"[That] was kind of disappointing, because
you're going in wanting to ask difficult questions of people who are supposed to be representing you," Larson said.
Dixit and Larson, as well as Ella Wilkinson, the President of Students for Life, all agree that university campuses are exactly the places to be having difficult conversations; including, if not especially, the debate over reproductive rights.
"What is the purpose of education at a university, what does that look like? A lot of it looks like having conversations with people who you don't agree with and learning from each other," Wilkinson said.
Contact Joshua Worden at jworden21@my.whitworth.edu