by Cambria Pilger| Staff writer 
ASWU members are discussing creating a new representative position for international students. The idea came from international students and is being filtered through ASWU senators, Baldwin-Jenkins senator Alex Mowery said.
"Right now, there isn't any guarantee that international students will have a voice at all [in] ASWU, and this provides that guarantee," Mowery said.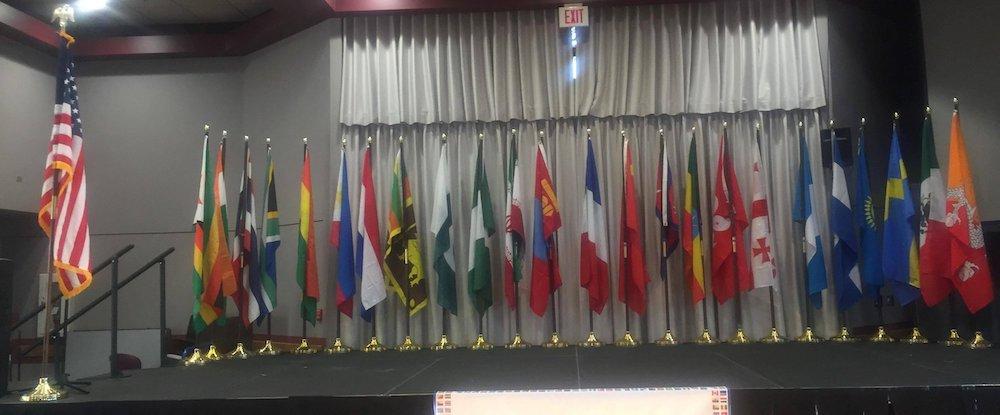 Results from a survey of Whitworth international students suggested that the majority of the students felt they did not have sufficient voice in ASWU, Mowery said. Ideally the position will require three hours each week and work closely with international students to represent their voices.
"I think someone in these groups should be able to better represent them than I probably could," Warren senator Ethan Clardy said.
Clardy said the job will allow ASWU to reach out and connect better with international and minority students.
"I'm kind of shocked that it's just coming up now," said Pernilla Faranda, an international student from France studying at Whitworth for only one year. "International students have been coming for a long time…It should have been done before."
Mowery said that the creation of the role will contribute to ASWU's mission of providing a platform for all voices to be heard.
"As international students, we can't really get involved in decisions," Faranda said. "I think if I was here for four years I would be more involved, and it would be different."
Since the international population is diverse and people come for different duration of time two representatives would be better, Faranda said. It's difficult to participate in student government if you only attending Whitworth for a couple of semesters because you're still getting used to the campus, she said. International students choose whether to attend Whitworth for one semester, one year or four years.
ASWU strives to represent more voices with the addition of the position, Mowery said.
"International students make a really huge part of Whitworth, and it's really unfair that they just have to sort of blend in with everyone else. Their needs are very specific, and their representation should be just as specific as well," said BMac CDA Theresa Chowa, an international student from Zimbabwe.
Chowa said sometimes international students get grouped together with minorities, but this position will give them more of a voice and encourage them to get involved in student life.
"The way I saw it, there should be one for international students, one for minority groups, and then they work side-by-side to get what those two groups need together," Warren CDA Darian Kagawa-Burke said. "If it stays for just international students, I think that the minority groups might feel a little left out."
The position will help integrate different viewpoints from both international and minority groups, Kagawa-Burke said.
"It's going to give international students a chance to choose their own representation," Chowa said.
ASWU members are willing to work with students on campus to decide whether one or two positions is better, Mowery said. Since the conversation is still fairly new to ASWU, however, there are no finalized plans for the representative position right now.