Abebaye Bekele| News Editor
The Whitworth forensics team won first place in the National Christian College Forensics Association National Tournament(NCCFA).
The 21st national Christian College Forensics Invitational was held from March 8-10.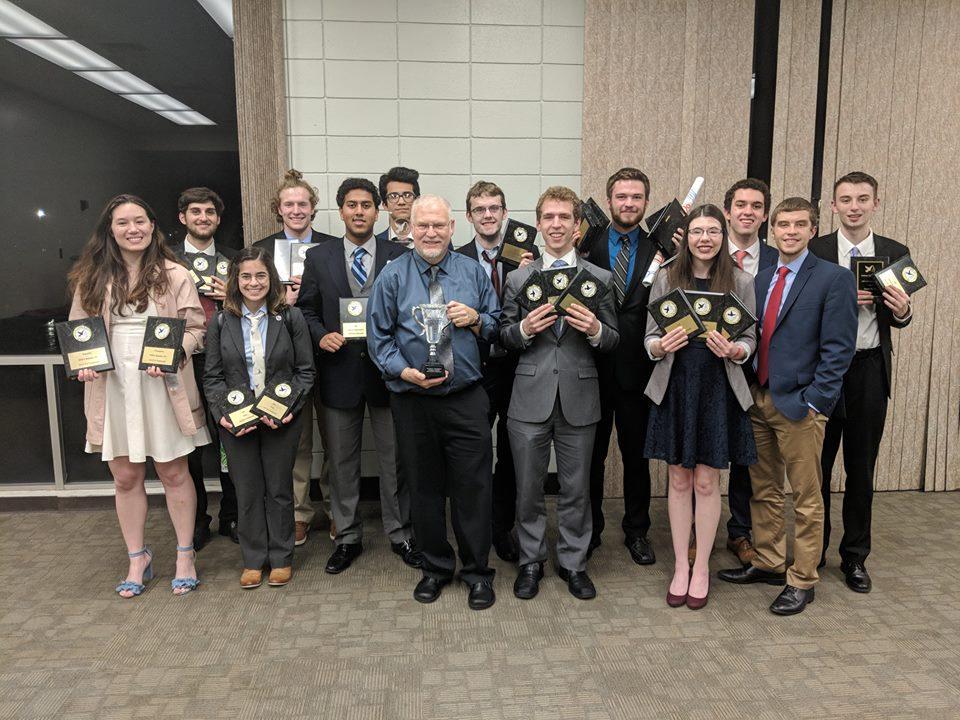 This tournament, held at Azusa Pacific University in Azusa, CA, included 19 Christian schools from 14 states who are members of the Council for Christian Colleges and Universities (CCCU) or have a similar Christian commitment, according to the forensics team press release.
"The way that the scoring works, you really have the opportunity to add up everybody's points, so all 13 Pirates contributed to the team victory," said Mike Ingram, professor of communication studies and director of forensics.
Sophomore Jessie Lewis took second place in junior varsity.
"It is really a unique competition because it is nationals for one, and for two, because it is the Christian college event and so when we get to all sit down with all of those other Christian students. It is really cool because we get to have fellowship time and it is not as ruthless as the rest of other tournaments," Lewis said.
The tournament's theme verse is Colossians 4:6: "Let your conversation be always full of grace, seasoned with salt, so that you may know how to answer everyone."
"You actually get to talk with your opponents more afterward; they are more willing to talk to you. It is just nice knowing that we are all brothers and sisters in Christ and that we are all working toward the same goal; to have intellectual conversation about things that matter and not tear each other down," Lewis said.
Sophomore Tucker Wilson won the national championship for After Dinner Speaking.
"The people that go there (NCCFA) go very intentionally because it is the national tournament, it is a big stage. It is a very prestigious thing to do well there because everyone there is really talented," Wilson said.
Freshman Brendan Thompson won the national championship for novice informative.
Thompson is an engineering major who has participated in debate and speech since the age of 12.
"I have always been passionate about math and science and a lot of math concepts people just push off and science concepts people say it is too complicated for me. I have been really passionate about explaining different math and science concepts to other people," Thompson said. "My speech this year was on gravitational waves, how they work and how they were discovered. My favorite part was how I was able to explain that to any person or any judge that came by. So, I really want to be able to take that into whatever career I go into."
The team this year is composed of two-thirds freshmen and male which is unique because usually, the majority of the members are female, Ingram said.
"I am really proud of them for having stepped up to the plate and creating so much success this year because they are freshmen and some of them did not have any experience coming in this year," Lewis said.
The next debate tournament, International Public Debate Association (IPDA), will be hosted at Whitworth University from March 24-27.
"IPDA has its roots in the American South and it has only been out of the South twice. It was at Boise State in 2015," Ingram said. "It is the first time on the West Coast, the first time in Spokane and the first time on our campus."
The team hopes people will be able to attend the IPDA tournament despite spring break.
Thirty to 50 schools are expected to take part in the upcoming IPDA tournament.