by Isaac Price | Staff Writer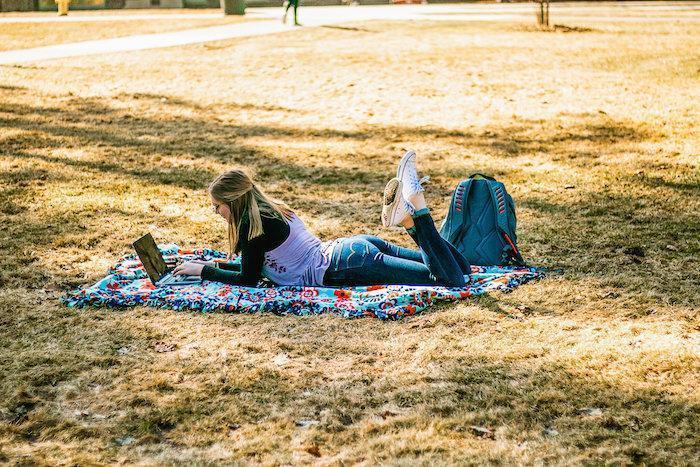 As Whitworth 2021, a visionary plan launched by the university in 2011, comes to a close this year, The Whitworthian is looking at the plan's eight goals. Through a variety of articles in the arts and culture, news and opinions sections, The Whitworthian team will be unpacking what Whitworth 2021 set out to accomplish and which of those criteria were met.
Goal Two of the Whitworth 2021 plan was to "strengthen intellectual vitality across all contexts of teaching and learning," according to the plan's web page. This goal has seven key objectives across different areas of campus that were set in 2011 to be improved over a 10 year period, under President Beck Taylor's leadership.
One key objective was to "promote compelling opportunities for advanced collaborative learning, creative expression, in-depth research, cross-cultural engagement, leadership development and other enriching learning activities to attract and retain high-achieving students," according to the Whitworth 2021 plan.
Throughout the years, initiatives have been implemented to meet this goal. One example of a cross-cultural engagement opportunity implemented was the Intergroup Dialogue program students engaged with through their GE courses in the 2019-2020 academic year.
Sophomore Celia Vigil, who was a participant in the program last year, found it beneficial.
"Intergroup Dialogue is a program based in residence halls that brings students together to discuss challenging or controversial topics. It immerses people from all sides of an issue in a common space to understand the issue together," Vigil said.
Through Intergroup Dialogues, Vigil was able both to better apply her learning and to grow as a person.
"Intergroup Dialogue [was] an amazing way to apply these concepts on the ground before taking them into the real world.  It was [also] helpful as a student of color to hear the experiences of other students of color, as well as to interact with White students willing to understand my perspective.  . . . It was a space where I could be seen, despite my differences, as a whole person by the Whitworth community," Vigil said.
Another objective of the Intellectual Vitality goal was to "enhance the competitiveness, profile and quality of selected academic programs by achieving specialized accreditation."
One recent accreditation was received by a Whitworth department in December 2020. The business school earned AACSB International Accreditation, which recognizes business schools that meet excellence standards in all areas.
Junior business major Ethan Starsota served as a student panelist for the AASCSB accreditation process with other Whitworth business representatives on a Zoom forum with three other business school deans. 
According to Starsota, this distinction puts Whitworth's business school and its graduates on a higher plane of education.
"AACSB Accreditation puts us among a higher caliber of schools and we students also get to receive that distinction on our diploma now," Starsota said.
According to Starsota, this new level of status brings more opportunities as well as more work to do. 
"Even though we're an accredited school, we're still not at the finish line, so we can still improve the opportunities, the classroom experience and the research outlets for students," Starsota said.
Another facet of Goal Two is to "sustain and enhance intercollegiate athletics as a nationally recognized NCAA Division III program committed to academic and competitive excellence."
Under Director of Athletics Tim Demant, Whitworth's athletics has seen steady improvement.
"We have three KPI's (key performance indicators) we've tried to improve upon over the last 10 years," Demant said. 
According to Demant, these include having the most scholar-athletes per year in the Northwest conference, winning the McIlroy-Lewis trophy in the NWC and finishing in the top 25 of the NACDA Director's Cup standings nationally.
Demant's biggest contribution to this improvement has come through recruiting.
"I help make sure that we hire the best coaches. They are the boots on the ground. They recruit the best student-athletes and they make sure our athletes compete at the highest level," Demant said.
 Whitworth athletics have done well already, but Demant believes they have more to accomplish. 
"We want our student athletes to do well in the classroom and continue to lead the Northwest Conference in scholar-athletes as one measure of that. One goal eluding us now is continuous top-25 finishes in the Director's Cup standing, but I believe we do have national championships in us. We've been successful so far, but we want to be even more successful in the future," Demant said.
Promoting compelling opportunities for cross-cultural engagement; enhancing the competitiveness, profile and quality of academic programs; and sustaining and enhancing intercollegiate athletics are just three of the seven components of Goal Two of Whitworth 2021. To learn about the other objectives of Goal Two, and more about Whitworth 2021 in general, visit https://www.whitworth.edu/GeneralInformation/Whitworth2021/Goal2.htm