by Annaclare Splettstoeszer | Staff Writer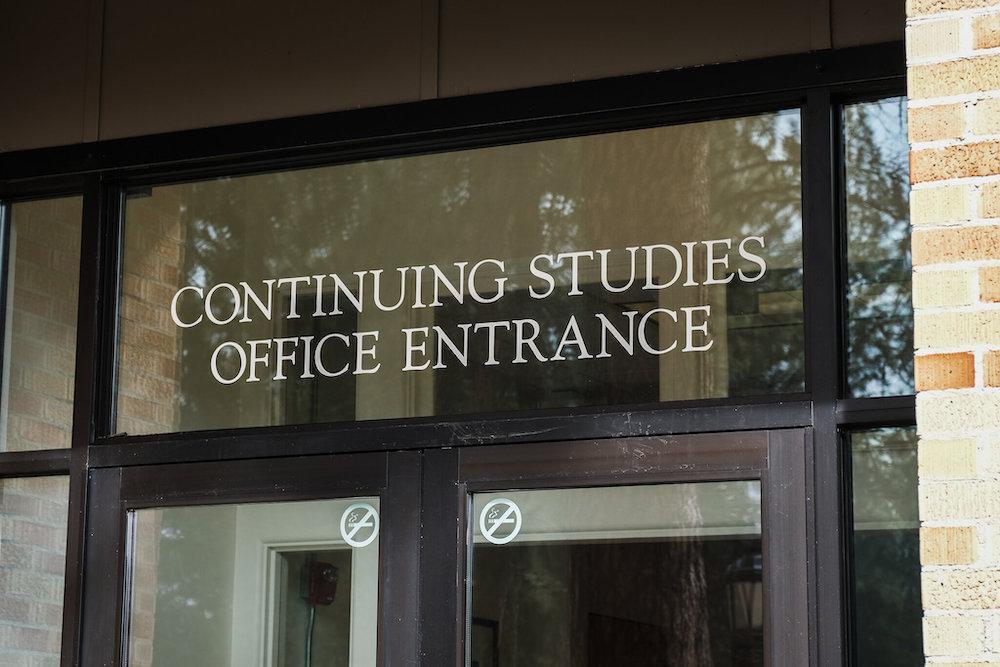 Editorial Board Note:
As Whitworth 2021, a visionary plan launched by the university in 2011, comes to a close this year, The Whitworthian is looking at the plan's eight goals. Through a variety of articles in the arts and culture, news and opinions sections, The Whitworthian team will be unpacking what Whitworth 2021 set out to accomplish and which of those criteria were met.
Despite the lack of a large financial increase or a boom in online course offerings, the Continuing Studies and Graduate Studies programs have both seen measures of success according to Goal Six of the Whitworth 2021 plan, including 22 new programs, a new marketing strategy and plenty of new students.
Set to "enhance Whitworth's strengths in graduate and continuing studies," according to the plan's web page, Goal Six had three key objectives that were mostly met.
The objectives related to the establishment and implementation of "ongoing assessments" of the programs were both successful. Additionally, the objective related to "strategic enrollment and integrated marketing plans" met nearly all of the markers the university set into place.
Both the graduate and continuing studies programs have been independently assessed and have established student exit interviews, as well as long-term plans for student growth.
One objective was certainly met by the university's own measurements. The goal to "develop a pipeline and timeline for at least three new graduate or continuing studies academic programs" was exceeded as 22 new programs were developed.
Both programs have also continued to "build on [Whitworth's] strong reputation for student-centered faculty, small class sizes and innovative delivery models."
Tanja Pederson, a current student in the Continuing Studies program at Whitworth, said that she was drawn to Whitworth because of its unique delivery model.
"I researched several university programs before choosing Whitworth and I chose Whitworth because of the highly valued education I knew I would receive and also because of the easy accessibility for evening classes," said Pederson.
The Continuing Studies program offers courses according to an accelerated format in which classes meet for six weeks with four-hour sessions in the evening once a week, as well as two eight-hour sessions on Saturdays.
Christie P. Anderson, associate dean of the School of Continuing Studies and the director of Evening Business Programs, explained that this accelerated format, coupled with Whitworth's small, intimate class sizes and invested faculty, are what draws students to the school.
"We give them a doable path, and it changes their life," said Anderson.
According to Anderson, the online classes have been a letdown for some students this year. She explained that, in her opinion, it seemed that most Continuing Studies students sought out Whitworth specifically due to its in-person offerings.
Pederson said that she thought she would have to try and complete her degree online, but "Whitworth's accelerated evening classes made it a possibility to attend classes in person." She added that she "[looks] forward to attending class post-Covid."
Students at Whitworth prefer in-person courses to online courses, explained Anderson. She also said that the third objective of Goal Six—to develop more online course offerings—wasn't very successful. This was both because students weren't interested in online courses and because Whitworth was "late to the game" in developing online education.
"Our students want face to face. They're here at Whitworth because that's what they want," Anderson said. The pandemic, however, has the office "reassessing how we're going to do what we do" since things will never be the same after the past pandemic-fueled year.
Aside from the lack of rigorous online options, the only other objective not met was to "increase net revenue of combined graduate and continuing studies programs."
With a baseline of a 2% increase in 2017, the objective was to increase net revenue to 5% by 2020. Instead of experiencing a net increase, however, the program saw an overall decrease in revenue by 0.101%.
To learn more about Whitworth 2021 and Goal Six, log on to https://www.whitworth.edu/generalinformation/whitworth2021/goal6.htm .