by Katie Shaw
Sealing Fate & Changing Course: French Catholicism & Chinese Conversion
Lecture by Dr. Anthony E. Clark
Whitworth history professor Anthony Clark began the lecture series by discussing French Catholic missions in China. French missions constituted about 60-70 percent of all Christian missions, and by the 19th century, had declared itself the "country of the missions," Clark said. However, the early 20th century mission in Xuijahui looked more like Paris than China, he said. It was not uncommon for missions to be surrounded by walls within the Chinese cities, and to have significant features of European architecture.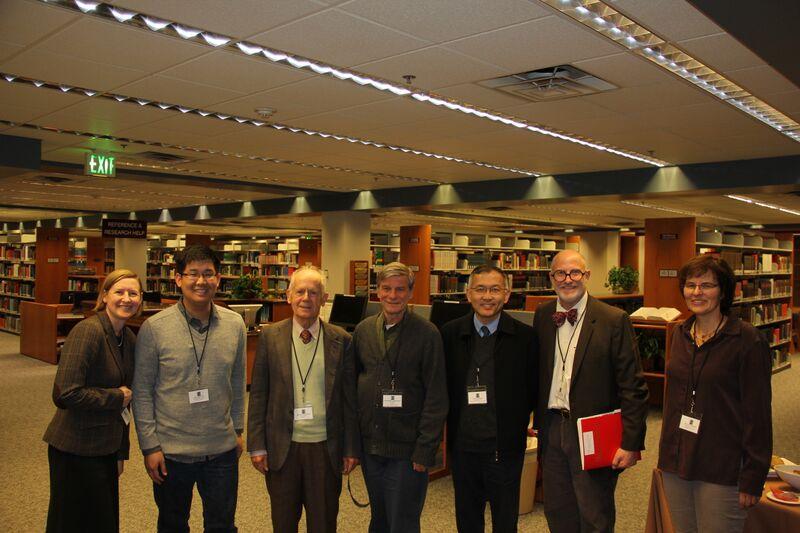 China Missionary Zeal & Japanese Internment: Father Leonard Amrhein, CP
Lecture by Fr. Robert E. Carbonneau, CP, Ph.D.
Father Robert Carbonneau discussed the passionist mission to China. He expanded on how American missionaries survived imprisonment in Chinese-Japanese camps during World War II.
Adjustment & Advocacy: Charles McCarthy, SJ & China's Jesuit Mission in Transition
Lecture by Dr. Amanda C. R. Clark
In her research of Chinese missions, Clark met a woman in Spokane whose uncle, Charles McCarthy, was a missionary in China. After some discussion, the woman requested that Clark write a book about McCarthy, and Clark gladly agreed, she said. McCarthy began his mission to China in the 1950s but was interred by the Japanese occupation. Later, he was again imprisoned for being a priest by the communist regime.
The Making of an Indigenous Church as Lived by Chinese Christians
Lecture by Dr. Jean-Paul Wiest
Up until recently, research in the area of Chinese Christianity has focused on the missionaries rather than Chinese Christians themselves, Jean-Paul Wiest said. Following in this spirit, Wiest shared four examples of "simple Christians that started the spread of faith in the region." The first story he told was about a man who worked to bring a priest and baptism to his small mountain village.
Imaging Missions, Visualizing Experience: American Presbyterian Photography and Filmmaking in Republican China
Lecture by Mr. Joseph Ho
Joseph Ho, who is currently working on his dissertation, focused his lecture on photography and video from missions in China, specifically those of Ralph Lewis and the Henke family. In 1993, Lewis arrived and used a Roloflex camera, the model of which Ho passed around to the audience, to collect photos and "document the Christian community as it was coming together [in that region]," Ho said. Prints of the photos were inserted into Lewis family albums or church publications and sent to family members overseas. They were used in lectures on both sides of the Pacific, Ho said. Photography was a significant part of the Chinese Christian community.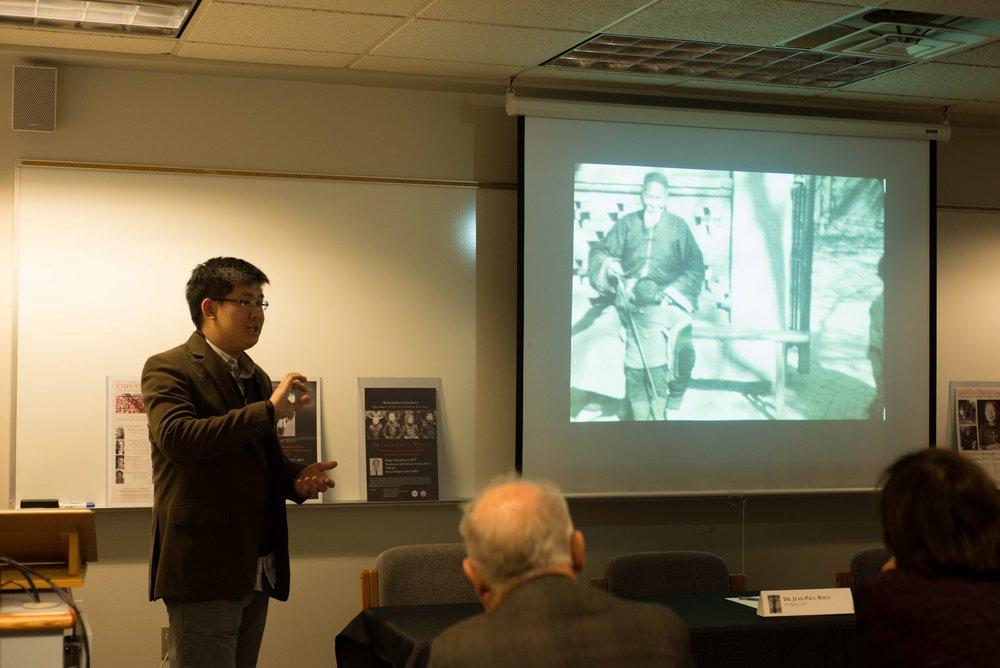 Testing the Limits of Proper Behavior: Women Students in & Beyond the Weimar Mission Schools in Qingdao 1905-1914
Lecture by Dr. Lydia Gerber
Lydia Gerber presented on the unusual Weimar Mission Schools in 20th century China. In the early 20th century, opinions on female education in China varied: some believed in challenging traditional values promoted by the Chinese government of quietness and obedience; others, many Protestant missionaries included, wanted education on homemaking and motherhood for women. The Weimar Mission did not advocate baptism, and did not even believe the Bible to be necessary. They believed the church of God was for everyone, and as long as a practice was not obviously oppose Christian dogma, it was not a problem, Gerber said.
Contact Katie Shaw at kshaw17@my.whitworth.edu