by Elizabeth Jacobs
Rebekka Armstrong was Playboy's Miss September in 1986, at the age of 18. She modeled all over the world, and "lived the glamorous life of a Playboy Playmate," according to her website.
Armstrong tested positive for human immunodeficiency virus (HIV) four years later, at age 22.
She lived with the disease in secret for years, until 1994, when she announced publicly that she had been living with HIV.
Armstrong will speak about her life with HIV in the Robinson Teaching Theatre, Oct. 21 at 7 p.m.
"This is everybody's disease," Armstrong said. "This is my disease, this is your disease. It doesn't matter what race, gender, religion, eco-social background you come from, it doesn't matter. AIDS does not discriminate. It will take anybody."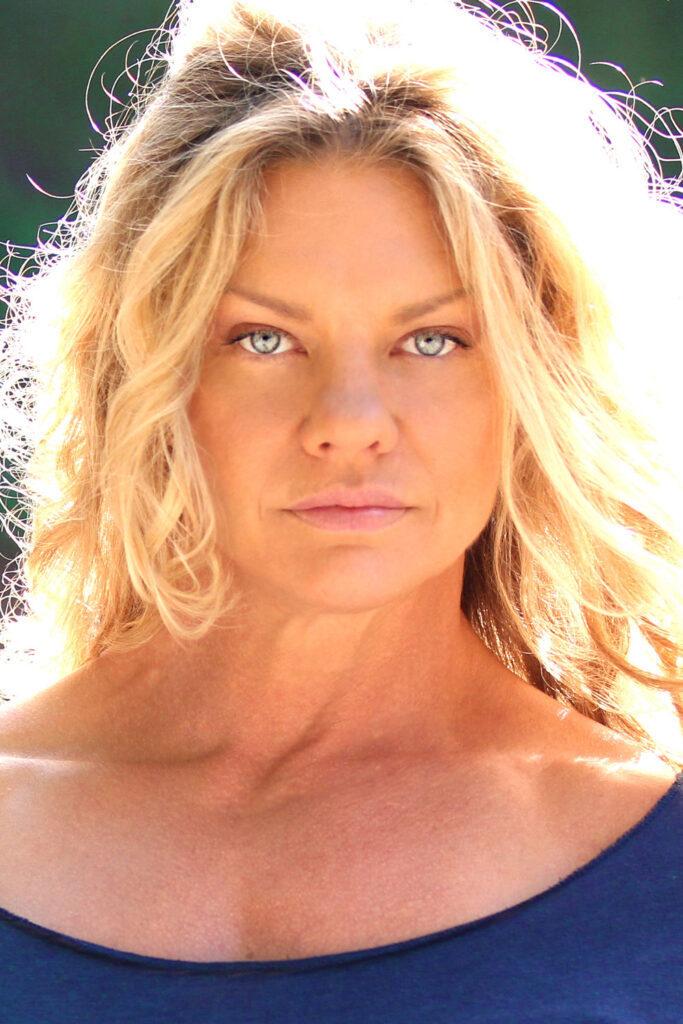 Armstrong now travels across the country, advocating for healthy living, HIV/AIDS awareness, prevention and treatment.
Armstrong is also a strong advocate for healthy living in general. She is an award-winning bodybuilder and she still competes around the country. She has released several motivational health and fitness videos to accompany her message of being aware and healthy.
HIV, the virus that eventually leads to acquired immunodeficiency syndrome (AIDS), is a disease surrounded by stigma, Armstrong said. Armstrong said she has two friends that have not told their families they have HIV after years of living with the disease.
"Millions of kids every year contract an STD here in the U.S., it's insane," Armstrong said. "Every hour of every single day two young people ages 13-24 are infected with HIV."
Of the 1.1 million people in the U.S. living with HIV, 18 percent do not know they are infected, according to the Center for Disease Control and Prevention.
In the U.S. more than 635,000 people have died of AIDS, 15,500 of that number in 2010 alone, according to the Center for Disease Control and Prevention.
Antiretroviral therapy has given people with HIV the ability to live longer and healthier lives than they would otherwise, according to the World Health Organization.
HIV must still be taken seriously, Armstrong said.
"People are living longer with this disease, but they are still dying every single day from this disease," Armstrong said.
Living with HIV is a daily battle, since the medication needed to fight the disease can cause side effects like constant headaches and nausea, Armstrong said.
"I'm very tired," Armstrong said. "Most mornings when I wake up, I easily feel like I could sleep for another three, four, five, 10] hours. You're tired, and I can't go out really late at night or the next day I'm completely wrecked."
Since anyone can be infected with HIV, Armstrong's reality can happen to anyone, she said.
Students can get testing for HIV and other diseases at the Whitworth Health Center, said Kristiana Holmes, program administrator for the health center.
The staff can walk alongside students in any concerns or questions they may have, free of judgment, Holmes said.
"There really is no place for [judgment] when you are trying to make a healthy choice for yourself," Holmes said.
Some students are discouraged from talking about issues they believe would be disliked by a Christian, such as STDs, Counseling Director Janelle Thayer said.
Freshmen students often present an adamant agenda that can make other students feel like they cannot talk about certain problems, she said.
"They don't know whether the counseling department is going to be only Christian counselors, or how they are going to handle it," Thayer said. "What I would say to that is, we are Christians but we counsel people and care about people, and we don't counsel out of our Christian faith, we counsel to meet the needs of the students in front of us."
It is important for all students to plan ahead for possible sexual encounters by having contraception available, even if they are not planning on becoming sexually active, Thayer said.
Students who have had multiple partners should definitely get tested, Holmes said.
Contact Elizabeth Jacobs at ejacobs17@my.whitworth.edu