by Lucas Thayer
News Editor
Isamu Lee "Som" Jordan, instructor and former program coordinator at Whitworth University, died unexpectedly on Thursday, Sept. 5. He was 37. He is survived by his wife of 12 years, Rachel, and their two sons, Caleb and Osiah.
Jordan served as adjunct instructor of Whitworth.fm radio for the past two years, and formerly served as program coordinator for the Intercultural Student Center at Whitworth.
"What I appreciated about him was his quiet approach; if he was in a group of students and they were all talking, he wouldn't be saying a lot, or in the front leading discussions," Esther Louie, assistant dean of intercultural affairs, said. "He listened carefully. I can see him in some of those meetings, quiet, and you could see he was engaged."
If there was a student new to leadership or a student who wanted to start a new project, Jordan was always there for guidance, Louie said.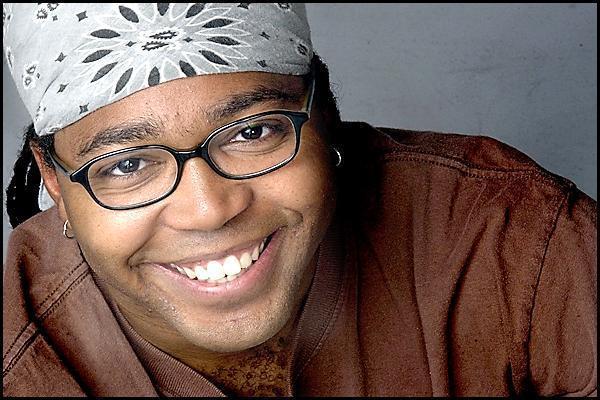 "He would just always bring a smile to your face, and I think that's what he really enjoyed. Bringing happiness to other people," said former Whitworth.fm Aaron Kilfoyle.
Kilfoyle said he and Jordan got to know each other during Jordan's time as adviser for the radio station. Jordan often provided guidance when Kilfoyle struggled with balancing his personal life and leadership.
"If I was struggling, which I often was struggling through stuff, he would often give me life examples from his own life to kind of help me reflect on what I was going through," Kilfoyle said. "He would always be the first to point out, 'Well, what about this way?' He would often open up those other doors to me that I wasn't paying attention to. He was very personal in that aspect."
Jordan invested himself in helping the underrepresented ethnic population of students at Whitworth, attending Black Male Empowerment Network (BMEN) meetings during his time on campus.
"In the BMEN circle, he connected," Larry Burnley, assistant vice president for diversity and intercultural relations. "He was like a bridge between, I think, the older adult world and younger adults. He got them. He understood; he felt them, and they connected with him because of that."
A public service was held Sept. 15, at The Bing Crosby Theater. An education fund for Jordan's sons has been established at Washington Trust Bank, accessed by searching Isamu Jordan at www.fundrazr.com.
Contact Lucas Thayer at lthayer12@my.whitworth.edu